This week the folks at Samsung have revealed their Notebook 9 line in both 13.3-inch and 15-inch models. Today we're having a look at both of these devices, while we wait for a third model – a Notebook 9 13.3-inch model with Windows Professional – coming in early 2016. Both of these notebooks will be available very soon as well, within that same launch window (early 2016). Both of these first notebooks roll with Windows 10 right out of the box.
Below you'll see the specifications for both of these notebooks. Samsung suggests that these machines were built for mobility – to be carried around and used at all times, basically. With weights at under 3 and 2 pounds, these machines certainly don't feel like the monsters of old.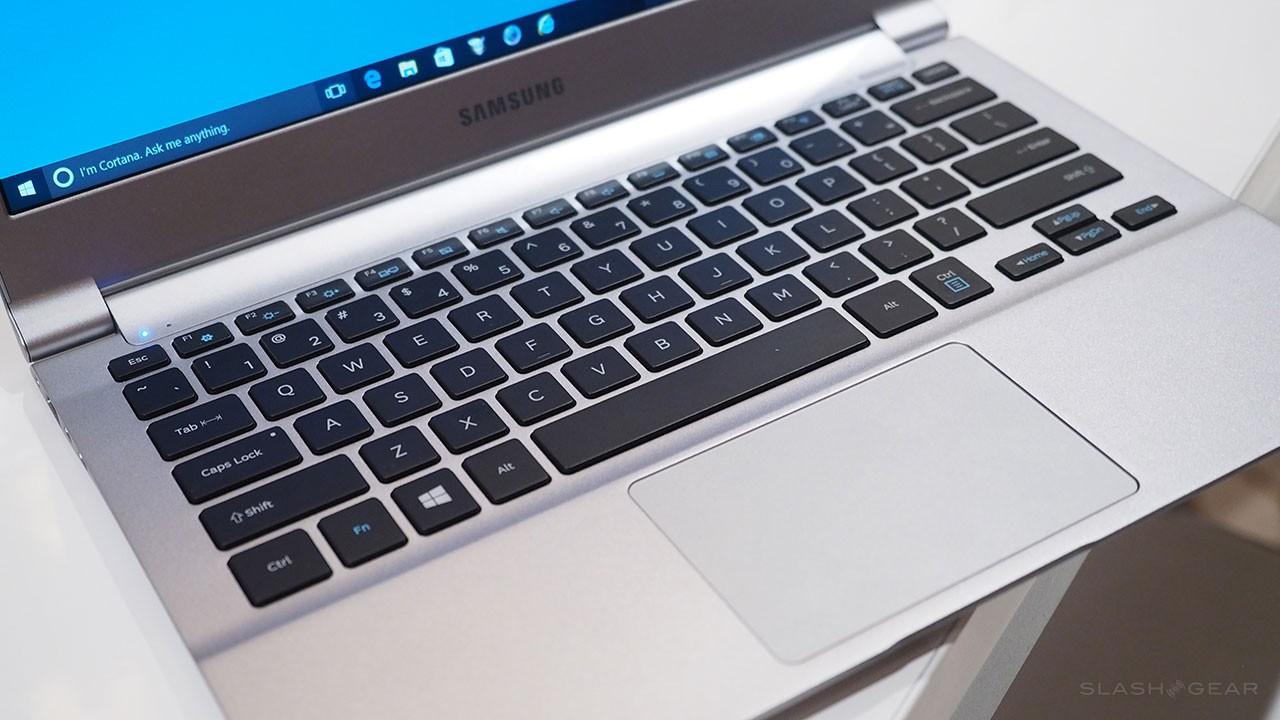 Samsung also suggests that they've put a 15-inch display into a chassis whose size is that of a "traditional" 14-inch display notebook. That means a very thin bezel.
Both of these models have a look that's stuck with Samsung for several generations, now – silver, standard-sized QWERTY keyboard, and ports on the left and right of the base. Simplicity. They've even got a touchpad that's nice enough to take on the best of the best – though we'll need to test it in the field to be sure.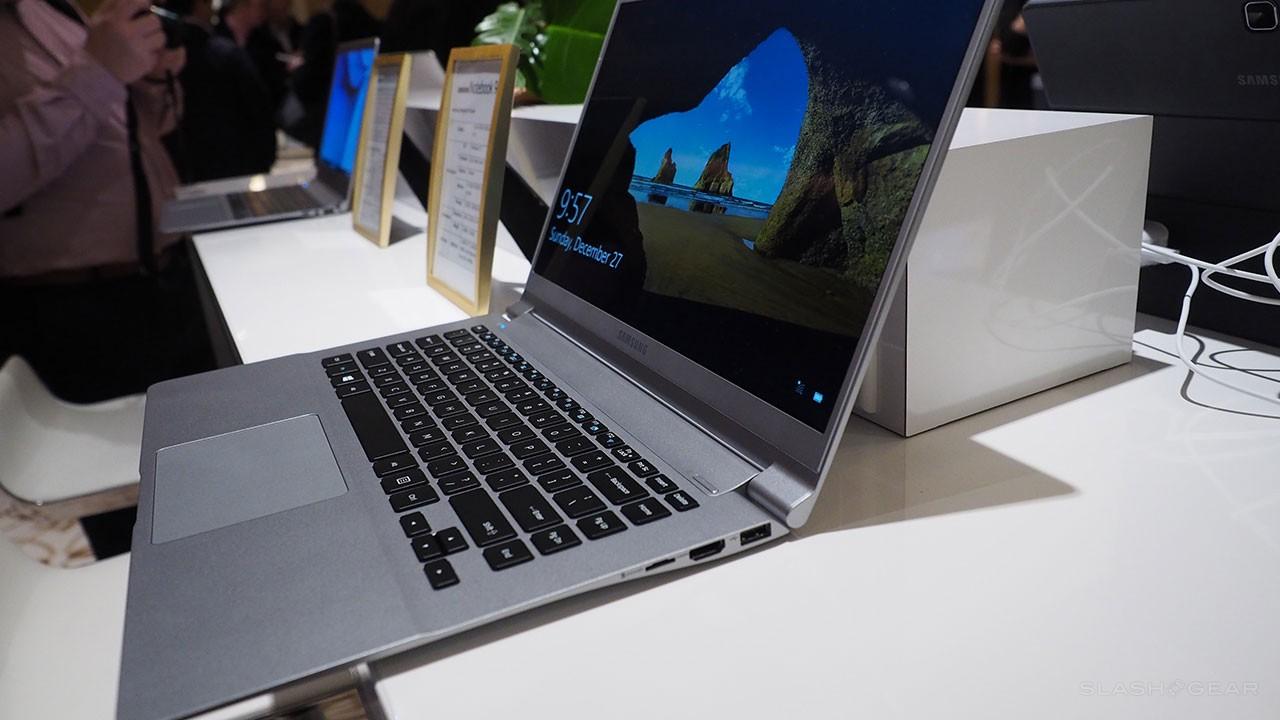 Both of these notebooks have design cues that make them uniquely Samsung – the slight dip before the keyboard begins and the Samsung logo immediately below the display are apparent immediately.
You'll also notice the hinge on the notebooks has the display gripping on either side of the center, while the keyboard base commands the center. The larger notebook has an ever-so-slightly different setup with a separate piece of metal to hold the top.
Both machines are extremely comfortable to work with – even with our very brief encounter, that much is apparent.
At this time we do not have exact pricing for either model. We'll let you know soon. Both Samsung Notebook 9 models here will be released in early 2016 (this year, remember).
Photos by Vincent Nguyen.