A flock of drones could save Apple Maps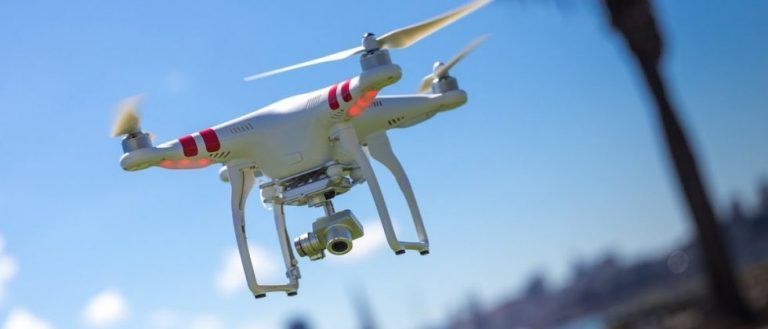 Picture the scene: Tim Cook cackling at the top of his castle, screaming "Fly, my pretties!" as a wave of drones swoop out to give Apple an edge over Google Maps. The Cupertino firm's homegrown navigation app, Apple Maps, didn't arrive to the best of reviews, and while the software has undoubtedly improved since its debut in late 2012 – not to mention benefited from being the default app in iOS since then – it's still struggled to emerge from under that initial cloud. Now, Apple apparently has plans to significantly boost the software's usefulness.
That'll involve new technology both indoors and out, according to a report by Bloomberg today. For a start, the company has been granted FAA permission to "operate an unmanned aircraft system to conduct data collection, photography, and videography," filings with the government agency confirm. Initially filed in late 2015, the application was granted in March this year.
According to sources, Apple's plan is to use those unmanned aerial vehicles (UAVs) to more rapidly update its mapping database to reflect real-world changes. Currently, the company has a fleet of mapping vehicles, effectively minivans loaded down with high-accuracy GPS sensors, cameras, and other equipment. These ply the streets to try to keep on top of topographical changes.
Dispatching drones instead could be far more efficient. According to those familiar with Apple's plans, the aircraft could look at street signs and track road changes, in addition to spotting temporary hazards and such, like construction work. That data could be beamed back to the Apple Maps teams, which would push it out to users.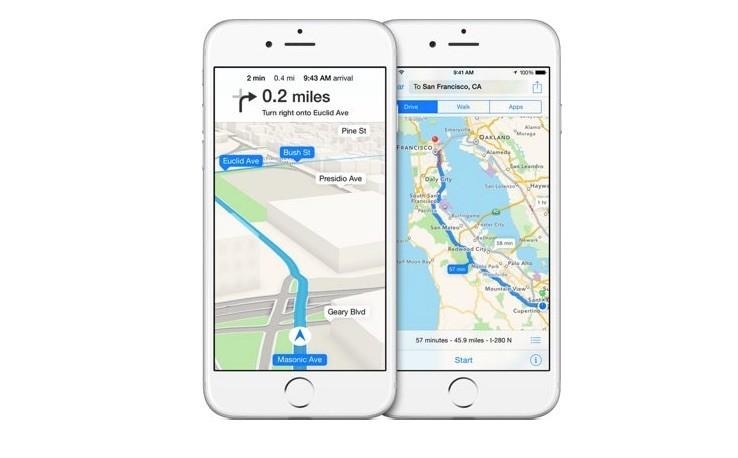 Keeping maps up to date, not to mention reflecting real-world conditions, is a challenge for any company aiming to provide navigation and point-of-interest data. Google Maps, perhaps the best known of the current breed of map apps, uses a mixture of its surveying vehicles and feedback from users of Google-owned Waze to track traffic flow and such. It also allows users to correct mistakes and add new content to its databases, though it plans to shut down the Map Maker tool next year.
Other companies use similar crowdsourcing approaches. HERE, the mapping company acquired from Nokia by a consortium of German automakers, provides much of the data for standalone navigation apps and in-car systems; it has long used anonymized data from smartphones and vehicles to track congestion and spot new potential roadways. In fact, the company has previously claimed to be able to preemptively identify new points of interest by observing clustering of traffic in different places, as well as spotting which businesses may have shut down based on a sudden dearth of visitors. The most recent HERE Maps app will include crowdsourced traffic data fed in from other vehicles.
A combination of machine learning and actively heading out to track possible changes seems the most likely route, though how easy that is depends on where and how you're placed in the transport ecosystem. For HERE, its automaker owners mean future Audi, BMW, and Mercedes cars could fairly easily become roving map-makers, each a new node in the crowdsourced data landscape and intercommunicating not only with HERE's servers but between individual cars to share information. Apple, however, doesn't get access to the underlying systems in each vehicle which would allow for precise pinpointing of location or the onboard cameras which could report back on road signage and other issues. It has to take that mapping into its own hands.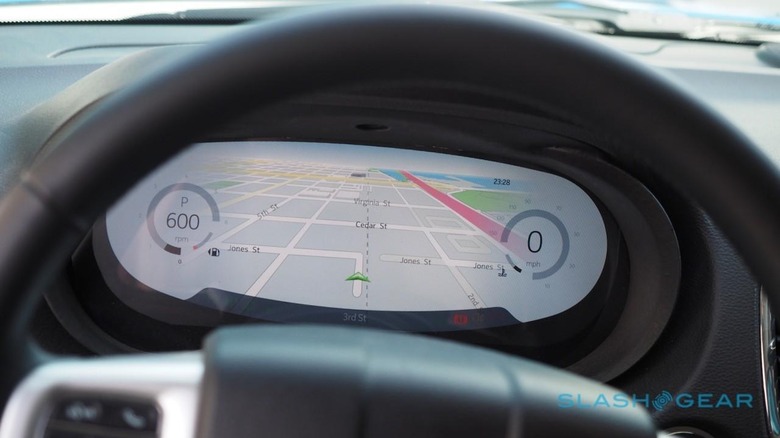 In addition to dispatching drones, Apple is also apparently looking to indoor navigation to bolster Apple Maps. The company has made several in door mapping hires in recent years, acquired Indoor.io, a specialist in the technology, in 2015, and has supposedly poached at least one member of Amazon's Prime Air drone team. Mixed in with the various sensors a modern iPhone includes, like WiFi, Bluetooth, GPS, and even a barometer, an updated version of the software could guide users around complex buildings like airports, malls, and museums.
Figuring out how to do that accurately, even when you don't have a line of sight to a satellite to tap into the GPS network, is something many have been working on. One much-vaunted possibility was using Bluetooth beacons, low energy hubs which would communicate over short ranges with nearby phones to give insight into where they were located and, potentially, feed position-specific data like deals on store shelves or facilities in stadiums. Despite promise, they're yet to be deployed in any significant number.
Alternatively, Google has been looking at visual ways to map indoor spaces. Project Tango began as an experiment within the company, examining how different camera types could not only replace GPS indoors but borrow computational photography techniques to improve positioning and unlock new types of augmented reality. It graduated into a commercial product, with Lenovo's Phab 2 Pro the first Android-powered device to use it. Reports earlier this week suggested Lenovo-owned Motorola would make a Tango-compatible module for the Moto Z smartphone.
If the Apple tech pans out, the first signs of the new mapping systems could be seen in the wild sometime next year, the sources claim.
SOURCE Bloomberg