A cheaper Apple HomePod won't help, analyst predicts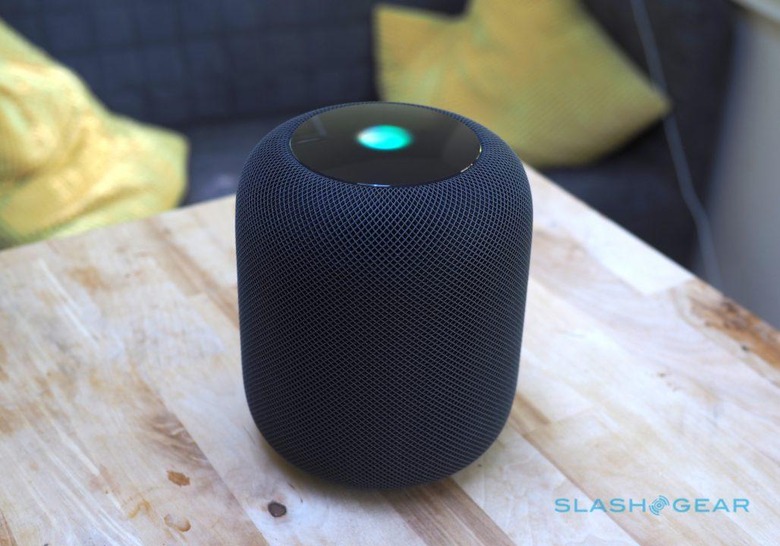 The pessimism around Apple HomePod continues to mount, with suggestions that the smart speaker could only sell a small fraction of the total amount predicted for 2018. The Siri-powered speaker launched earlier this year to no shortage of fanfare from Apple, promising the slickest way to consume Apple Music as well as smart home and iPhone integration.
However, the reality proved a little less compelling for reviewers and consumers alike. HomePod's $349 price put it at the top end of the smart speaker market, well into Sonos territory. However, despite Apple's attempts to position it as a musical device first, comparisons with far cheaper devices from Amazon and Google abounded.
Reports earlier this week suggested that had resulted in underwhelming sales. Apple, so it was claimed, was already looking at the possibility of a cheaper HomePod, which could come in at around half the price of the first-generation speaker. Even that, though, might not be sufficient to placate Siri critics, it was suggested.
Now KGI Securities analyst Ming-Chi Kuo has weighed in with some forecasts of his own. In a note to investors obtained by MacRumors, he made some pessimistic predictions about just how many sales Apple might be recording this year. "Our understanding is that the market expects HomePod shipments to arrive at 5-10 million units in the 2018 fiscal year," Kuo wrote, "versus our forecast of only 2.0-2.5 million units."
Like many others, Kuo blames HomePod's cost for having punctured demand. Although he recognizes – as did the vast majority of reviews, our own included – that Apple's speaker is capable of excellent sound, the "uninspiring user experience" of Siri in comparison to its AI rivals leaves the overall product falling short. The analyst even goes so far as to draw ominous conclusions about the state of Apple's artificial intelligence development, given the public state of Siri today.
It's that which leads him to predict that even a more affordable HomePod might not help all that much. Such a speaker would only be of benefit in the short-term, Kuo argues, since it wouldn't address the underlying lack of competitiveness with alternatives like Amazon Alexa and the Google Assistant.
Even without a significant Siri boost – which Apple is undoubtedly working on behind the scenes – there are some obvious ways the HomePod could be updated through predominantly software to improve the first-generation model. That includes what's perhaps the number one criticism of the speaker: its treatment of any other music streaming service than Apple Music as a second-class citizen. Whether Apple is actually open to that, however, remains to be seen.