Can Apple bring itself to save HomePod?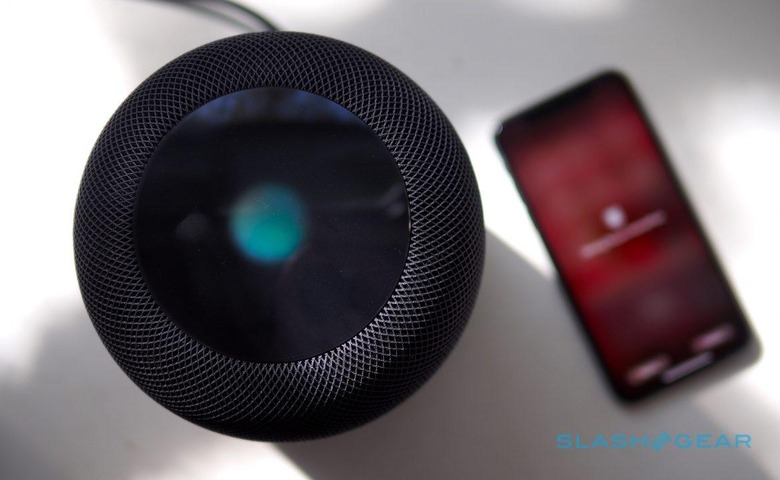 HomePod was meant to be Apple's triumphant splash in the smart speaker market, but the reality has been a little less rewarding. Official sales numbers still haven't been shared – and, most likely, never will – but reports this week suggest demand for the Siri-powered speaker has been a fraction of what Apple predicted. Ironically, though, there are a few fairly straightforward ways that HomePod could be improved. Apple could even do some of them without needing to change its hardware at all. The question is not so much how Apple could do it, really, it's if Apple could.
Embrace rather than ostracize alternative streaming options
The music experience on HomePod is great – assuming you're an Apple Music subscriber. Indeed, the combination of a sizable catalog of on-demand tracks and well-curated playlists makes for one of the better audio experiences on a smart speaker so far. Apple achieves that with its focused, some would say draconian, attention to detail.
It's a lot less fun if you're not getting your entertainment from Apple Music, however. HomePod's lack of integration with any other streaming service means you have to AirPlay it from your iOS or macOS device if you want to use Spotify, iHeartRadio, or anything else. There's not even Bluetooth streaming, or an aux-in port.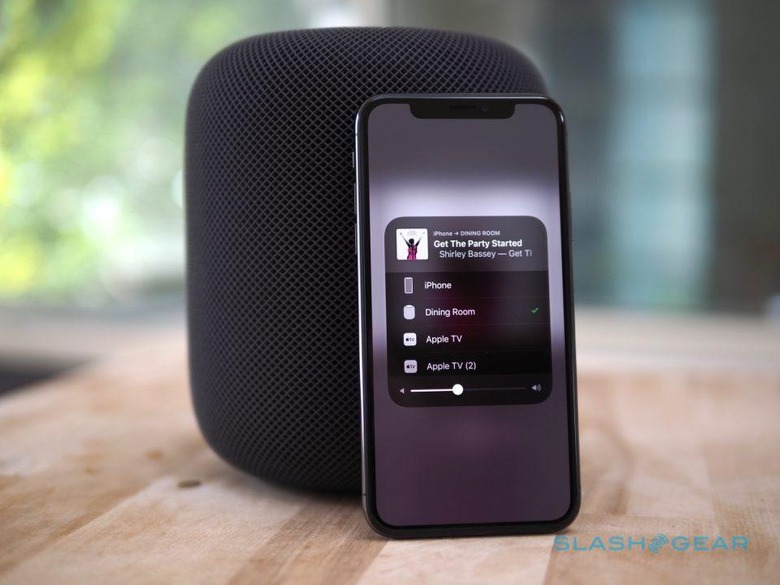 It doesn't have to be that way. Amazon would rather you used Prime Music, but its Echo speakers will still play nicely with Spotify, Pandora, and others. Google would really like you to subscribe to Google Play Music, but its Home speakers are still okay if you have other commitments to third-party services.
Apple's goal was almost certainly to stoke Apple Music subscriptions, guiding HomePod buyers into first the free trial and then an ongoing subscription. However the reality doesn't appear to have panned out that way: Apple Music subscriptions are rising, no thanks to HomePod sales which are reportedly struggling. Apple could do worse than look to CarPlay's example, and allow at least a small number of third-party services to develop tightly controlled functionality for HomePod.
Lower the controversial price
Apple charges $349 for the HomePod, and it's a figure that's both expensive and reasonable at the same time. On the one hand, compared to rival musical speakers, Apple's pricing is actually pretty good. Head into your nearest AV store – if you can still find such a thing on the high street – and you'll find plenty of music systems there that sell for considerably more than what Apple is charging for a HomePod.
Even Sonos, long the darling of the connected speaker crowd, has similar price tags. Its Sonos One bundle, consisting of two of the smart speakers designed to be linked as a stereo pair, matched the HomePod's $349. The larger, more powerful PLAY:5, meanwhile, is $150 more expensive than Apple's speaker.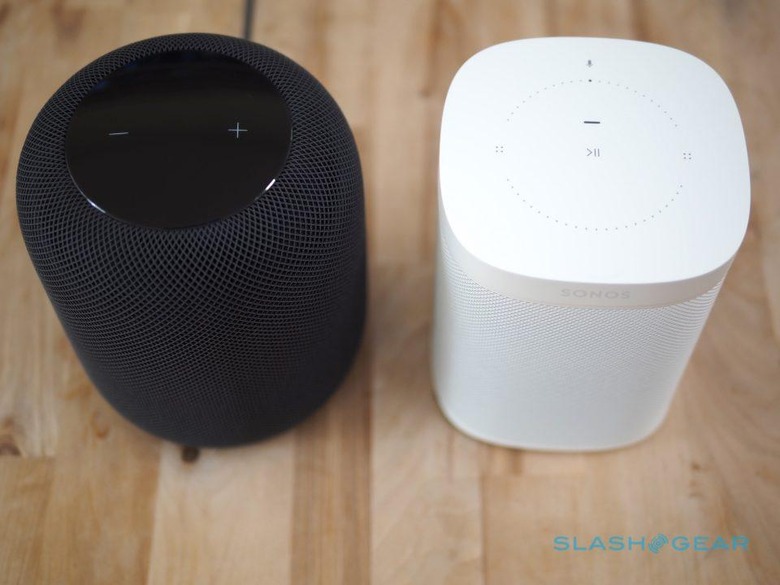 Unfortunately for Apple, despite its best efforts to focus on the "speaker" aspect of the smart speaker segment, the comparisons between HomePod and devices like Amazon's Echo and Google Home were more common. An Echo Dot may not sound anywhere near as good as a HomePod does when playing music, but when Amazon is regularly pushing them out the door at thirty bucks apiece it's clear where the casual buyer will go.
HomePod doesn't – and probably couldn't – be brought down to even Echo Plus levels: $150 would likely eat so far into Apple's margins that the whole thing would be unfeasible. Bringing it comfortably under the $300 mark, however, would underscore the message that this isn't just a connected speaker for the privileged few. It might also make Siri's shortcomings a little easier to stomach.
Admit Android users buy Apple hardware too
Listen to the zealots, and you'd think the dividing line between Apple and Android was impenetrable. In reality, most tech buyers are likely more flexible than that: they'll buy the device that most closely fits their needs. AirPods are a great example of that: while the experience may be best when used with an iPhone, their size, performance, and convenience mean there's no shortage of Android phone users picking them over, say, Google's own Pixel Buds.
Unfortunately, Apple has made HomePod particularly apathetic toward Android users who might also want some high-quality music playback. With no Bluetooth streaming support, you can't use any of the music saved on your Android device – or streamed to it – and play that on HomePod. Even the Apple Music app for Android doesn't get integration with Apple's own speaker.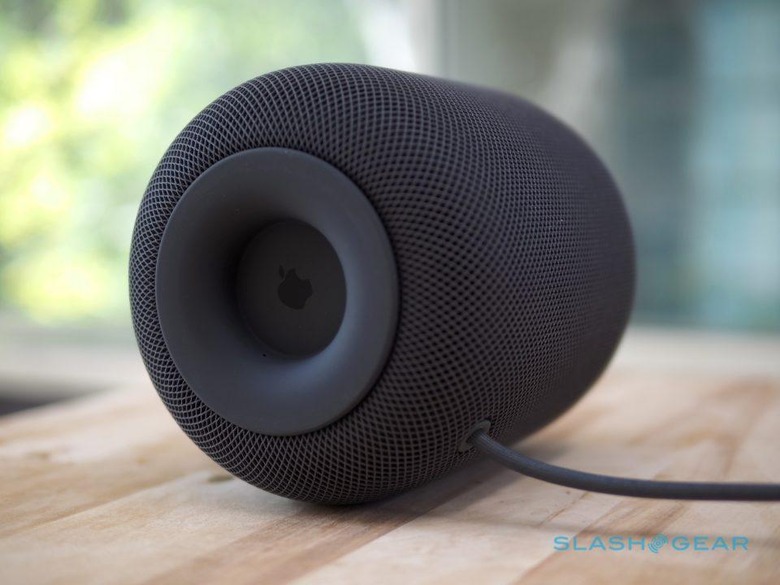 In a best-case scenario, Apple would unlock the Bluetooth 5.0 radio that's already lurking inside HomePod, and allow other devices to connect to it. Right now, Apple only uses it during the setup process (which, you guessed it, relies on you having an iOS device to hand). Letting Android device-makers in on the AirPlay party would be great, too.
Failing that, even just figuring out how to let Apple Music for Android talk to a HomePod speaker signed into the same account would be a good start. Right now, there's effectively no reason whatsoever for an Android user to pick up a HomePod. Maybe that would never be the biggest audience, but some sales are surely preferable to no sales.
Wrap-up
The internet isn't short of people eager to give Apple advice. Incidences of Apple actually listening to that feedback and changing course, however, are a lot less common. All the same, it can't have escaped the attention of those working on HomePod within the company that their shiny speaker hasn't made quite the splash that they hoped it would. Ironically it wouldn't take much to finesse HomePod into something so much better; now we just have to see whether Apple is willing to take that step.