A 600HP Lexus LC F could give Porsche's 911 track fear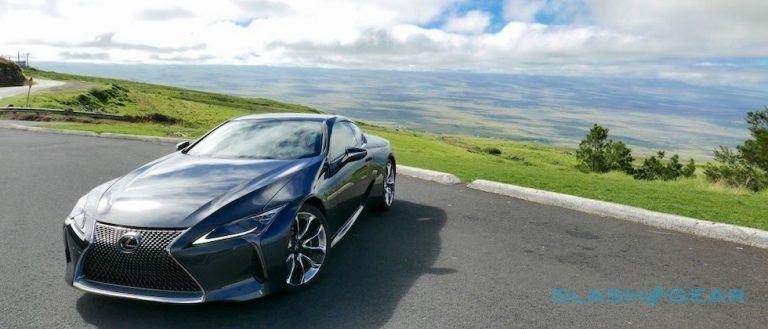 Lexus may have only just wowed us with the 2018 LC 500, but the automaker is reportedly readying an even more potent, even more exclusive LC F version. The LC is currently available in two forms, the 471 horsepower LC 500 which uses a 5-liter V8 naturally-aspirated engine, and the 354 horsepower LC 500h hybrid, which pairs electric motors with a V6 engine. According to a new report, however, Lexus is preparing to throw some serious turbocharged grunt at the curvaceous car.
In fact, the target is a whopping 600 horsepower, according to the Lexus insiders talking to Car and Driver. What Lexus has apparently been working on is a flagship LC F, a fitting follow-up to the hyper-bespoke LFA supercar. To achieve that sort of performance, the engineers are reportedly throwing out both of the LC's current powertrains and cooking up a brand new one.
That, it's said, is a 4.0-liter V8 with twin-turbochargers. Indeed, the LC F team has supposedly taken two of the automaker's 8AR-type 2.0-liter turbocharged 4-cylinder engines and effectively joined them together at a 90-degree angle. It'll be dropped straight into the LC F with the LC 500's 10-speed automatic transmission.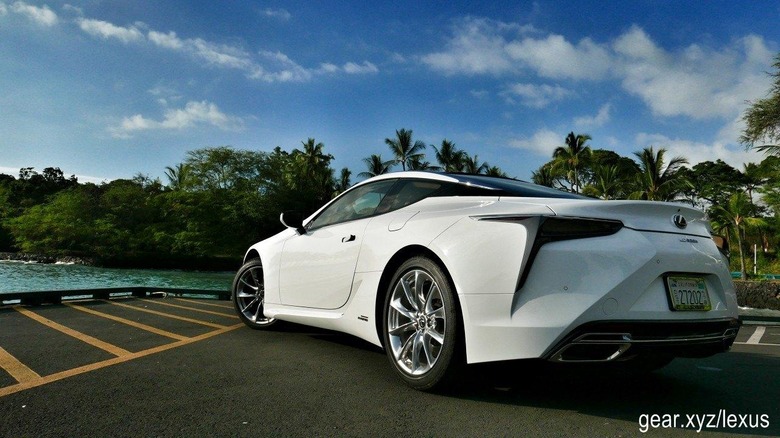 Lexus is believed to have broader intentions with the new 4.0-liter twin-turbo V8 than just the LC F, though it's there that the engine will be most powerful. In the supercar, it'll be tuned for around 600 horsepower and 470 lb-ft. of torque. Lexus has also earmarked it for a version of the GS F performance sedan, which also currently uses the 5.0-liter naturally-aspirated V8, though there it'll be tuned for a "mere" 550 horsepower.
Of course, there's more to a true F-series car than just the engine, and Lexus' engineers have apparently been having some fun with the LC F's styling, too. The car will reportedly feature hood vents and air ducts for brake cooling, and those brakes will use six-piston calipers for extra braking power. There'll be a fixed rear wing, it's reported, and a more aggressive front splitter. Vents will spring up on the sides and rear, too.
The LC F will sit on new 20-inch wheels, too, with high-performance tires as standard. In short, it'll be a track-ready, Porsche-eating monster, versus the more grand tourer aspirations of the current LC 500. As we discovered in our own first drive of that car, despite all the power the LC is really happiest on – and tuned for – public roads.
NOW READ: 2018 Lexus LC 500 first-drive
Being track-ready will come at a price, mind. Lexus isn't expected to reveal the LC F officially until the Tokyo Auto Show in October 2017, but that will just give you time to start saving. A sticker potentially close to twice that of the $92,995 LC 500 is tipped.
MORE Car and Driver