Apple's Big iPadOS Update Could Be Delayed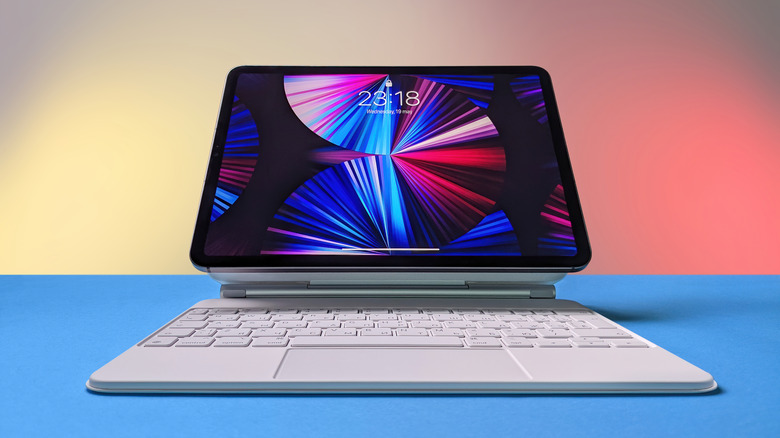 Mr.Mikla/Shutterstock
This year we've witnessed several smartphone brands breaking old traditions. A few examples of this include Samsung, which formally ditched the Note series in favor of a well-rounded S23 lineup, and OnePlus, which gave up its trademark alert slider on the brand new OnePlus 10T. Another company that follows a set tradition of launch cycles and software updates is Apple. And if we are to believe fresh reports coming in from a usually trustworthy source, Apple may join the list of companies that deviated from a set pattern in 2022. In this instance, the company will likely make a major change to the rollout schedule for iPadOS 16 for its iPad lineup.
Apple has, for years, followed a pattern of releasing the stable versions of iOS and iPadOS on the same day — usually in September every year. This pattern is likely to change in 2022. According to Bloomberg's Mark Gurman, Apple execs are mulling over delaying the release of iPadOS 16 by a month in 2022.
If true, this would mean that iPad users across the globe would not be able to upgrade to the stable build of iPadOS 16 before October 2022. Gurman's sources have indicated that Apple would go ahead with the release of iOS 16 as per tradition, which means iPhone users will be largely unaffected by this change.
Possible reasons for delayed iPadOS 16 release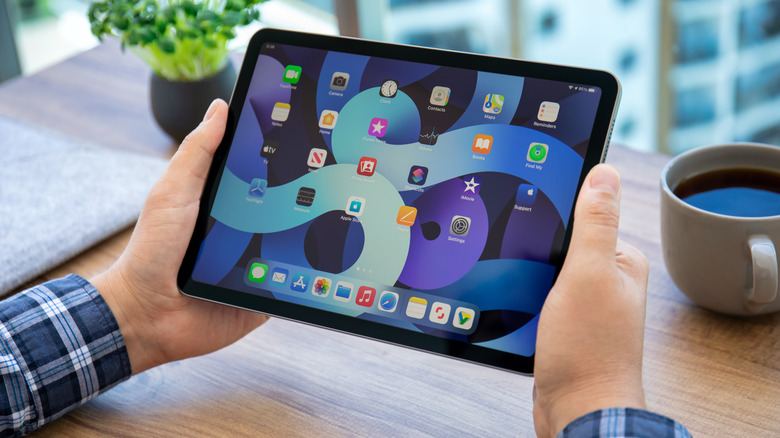 DenPhotos/Shutterstock
According to Gurman, Apple's decision to delay the launch of iPadOS 16 stems from the idea that the upcoming version of the OS would be a significant upgrade in terms of the iPad's multitasking capabilities. It seems Apple engineers have had issues integrating these newer functionalities into the software in a manner that is intuitive and easy to get used to.
iPadOS 16 will debut a feature known as Stage Manager for multitasking on the iPad. This method of multitasking will be markedly different from the multitasking approach the company follows for desktop machines (running macOS). The primary goal here seems to be making the multitasking experience on iPadOS and macOS as distinct as possible. And by the looks of it, achieving this is proving to be a major headache for Apple engineers.
Gurman also states adverse feedback from Apple's developer community as one of the reasons for the delay. Having played around with iPadOS 16 Beta for a while now, these developers have not only pointed out several bugs; the general feedback seems to be that the new interface for iPadOS 16 is confusing. Many of these developers have also reported compatibility issues with their apps.
Since Apple may launch a new M2-based iPad Pro in the months ahead, delaying the release of iPadOS 16 might make sense for the company. What remains to be seen is how existing iPad owners will respond to this unusual delay from Apple.