Amazon Drive Is Getting The Axe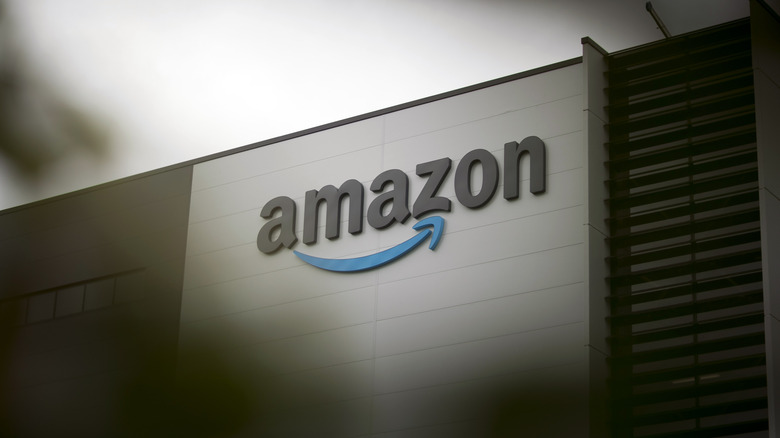 Bloomberg/Getty Images
We may receive a commission on purchases made from links.
It seems that Amazon has decided to give up on one of its products if only to shift the focus fully toward a different, perhaps more promising, option. In an email sent to customers, as well as on its FAQ website, the company has confirmed that it will be shutting down Amazon Drive. Although it's being replaced by Amazon Photos, Amazon doesn't appear to be planning to bring it back for good, and only some files will find a new home in the Photos app. If you've been using the system in any major way any time recently, you'll need to know what's happening to Amazon Drive and how much time you have left to transfer your files before they're gone forever.
The less successful Google One clone allows each Amazon customer to store files securely in the cloud, and anyone with an account gets 5GB of storage for free, while Prime members get 5GB for everything as well as unlimited photo storage. There are also paid plans that expand the data limits considerably. The first plan gives you 1TB for $6.99 a month or $59.99 a year, while the second plan bumps it up to 2TB at a considerable price increase of $11.99/month or $119.98/year. On the other hand, the 2TB plan is similarly priced to the aforementioned Google One, which costs $10 a month or $100 annually. 
What happens next?
Amazon says that it's ending the service in order to fully focus its efforts on Amazon Photos. While that's understandable, it's important to note that Amazon Photos is not a full replacement for the Drive, and some of the files stored on Amazon Drive will be deleted forever if they're not downloaded before the service shuts down.
Amazon shared the full timeline, including the steps you need to take to secure your files, with plenty of time to spare. Amazon Drive's official sunsetting date has been set to December 31, 2023, meaning that customers have over a year to access their files. As 2023 comes to a close, Amazon Drive will officially retire and all of the files still left behind will be gone. Before that happens, on October 31, 2022, the Amazon Drive app will be deleted from the iOS and Android app stores, further discouraging new users from trying it out. As of January 31, 2023, you will no longer be able to upload new files to Drive, but you'll still be able to view and download everything that has been uploaded previously.
Time to download and switch
If you've mostly used Amazon Drive for photos and videos, you don't have to worry — your photos have automatically been saved to Amazon Photos. Keep in mind that if any of these pictures are of a strange format, they may not be moved — check out the full list of approved file formats here. Any other files will need to be manually downloaded, and it's simple enough — head to Amazon Drive, login into your account, and go through your folders to pick and choose the files you want to download.
Assuming you already have the iOS and Android apps for Amazon Drive, you'll be able to keep using the service as normal for a while yet, but this might be a good time to consider moving on. Amazon seems to have a tendency to dip its toes into many different venues, such as teaming up with Grubhub. Unfortunately, it turns out that Amazon Drive was likely not successful enough to stick around for much longer.