Amazon Prime Serves Up A Year Of Grubhub+: Here's How To Claim It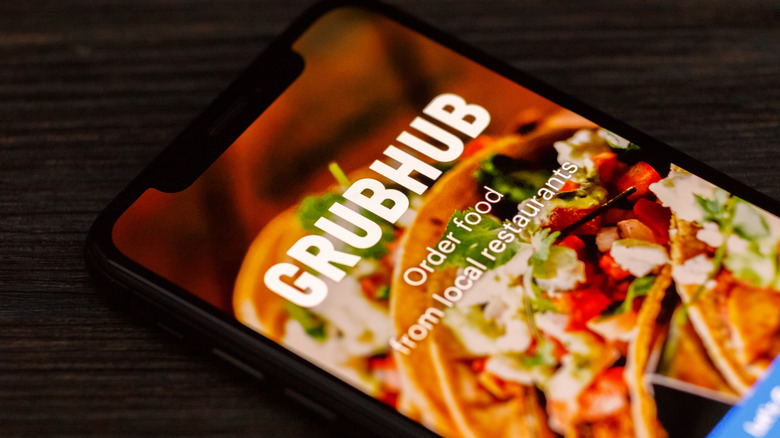 XanderSt/Shutterstock
We may receive a commission on purchases made from links.
If you're an Amazon Prime member and you're feeling a little hungry, you'll like the news that Just Eat Takeaway has just shared. Amazon is teaming up with Grubhub, and as part of that collaboration, you can snag a yearly subscription to the service for free. Seeing as Grubhub+ normally costs $9.99 per month, that's a pretty sweet deal if you tend to order food frequently. Let's take a look at what exactly is in store, and more importantly, how to get your year of Grubhub+ for free.
Both parties in this collaboration hardly need an introduction, and in a way, they operate in a similar manner. Amazon Prime guarantees free delivery on a whole lot of products, and Grubhub+ grants you access to unlimited free deliveries from a number of restaurants. In both cases, the service doesn't cover everything — there are some restaurants on Grubhub where the service still comes with a delivery fee. However, it's still a good deal if you're careful to mostly order from the places that do support Grubhub+, and especially so if you consider that this offer is free for a whole year.
If you're already a Grubhub+ member, you can still grab your freebies during this promotion as long as you're not using Grubhub Campus or Corporate. Once you connect your Grubhub account to your Amazon Prime, your free year will begin with the start of your next billing cycle.
Activating the food service connection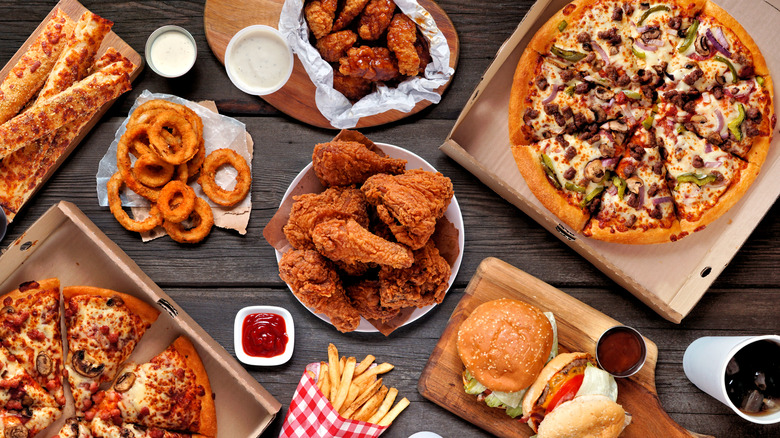 JeniFoto/Shutterstock
In order to be eligible for the promotion, you need to be an Amazon Prime member. Joining that is easy — simply head over to the official Amazon website and set yourself up with a subscription. Once you have that sorted, your next step will be to connect your Grubhub account with your Prime account. Next, head on over to the website for this particular deal and click "Activate free Grubhub+." You'll be prompted to either sign in or make an account, and once you're all set with Grubhub, agree to the terms and conditions in order to combine the two accounts.
As long as you have an Amazon Prime membership, Grubhub+ will be able to confirm your member status and you'll be awarded a year of free deliveries. Keep in mind, however, that signing up for this promotion means that once the year is up, the Grubhub+ subscription will automatically renew at $9.99 per month. You'll have to go back in and cancel it if you want to ensure that you're not billed for it when the year is over.
Amazon didn't specify just how long this offer will be available, so it might be best to jump on it while it's around. At the same time, it looks like Amazon's connection with Grubhub could be in it for the long haul, as Amazon specified that if you're using Grubhub+ Student for free, you will still be able to redeem the Amazon Prime deal after December 31, 2022, if it's available for that long. In any case, it's better to claim it sooner rather than later, especially with Amazon Prime Day coming up in a few days.