Google One: What is it?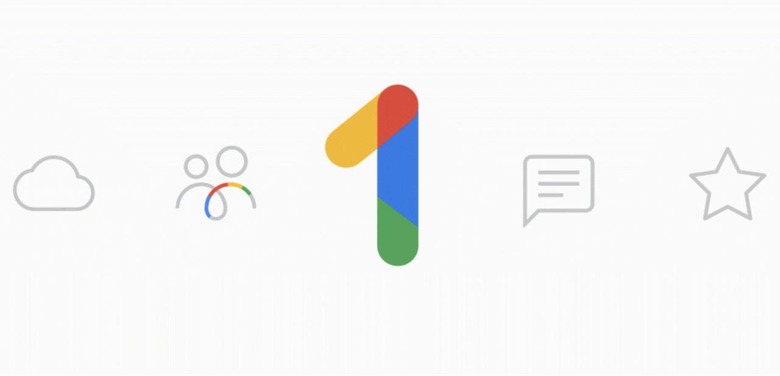 This morning Google One was introduced to the world by newly minted Google One VP, Pavni Diwanji. This is a new name for a new subscription system with Google – and it begins with storage. This system takes over what was consumer-faced data storage, and ramps up from there. As Diwanji suggests, Google One is "a simple plan for expanded storage that includes extra benefits to help you get more out of Google."
Data storage quotas now will be changed ever-so-slightly in the near future. There's a new 200GB plan that did not exist before, and a 2TB plan that's had its cost cut from $20 a month to $10 a month. All of the plans that'll be active in Google One are as follows:
Google One data storage size and cost:
• 100 GB: $2 /month
• 200 GB: $3 /month
• 2 TB: $10 /month
• 10 TB: $100 /month
• 20 TB: $200 /month
• 30 TB: $300 /month
Release Date: This year (see below)
Google's pricing gets so low it'll be difficult for users to deny themselves the pleasure of the service. Especially once Google starts tying other services in with storage. This begins with what Google says is "one-tap access to experts for help with our consumer products and services."
"Plus, you'll gain access to extras from other Google products, like credits on Google Play or deals on select hotels found in Google Search," said Diwanji. "And we'll be adding more benefits over time."
Google also included family sharing in their first release on Google One. Google One plans, at the start, allows you to "add up to five family members to your plan and simplify storage under one bill." This storage can be split into private storage space for each member of the family attached to said plan, "as well as the additional benefits of Google One."
On May 14th, 2018, Google announced that Google One would be coming "later this year." For Google Drive paid storage space users, Google One would be coming as an upgrade "over the coming months," first to the USA, then to other regions around the world.