Apple Watch Pro May Not Have These Much-Awaited Sensors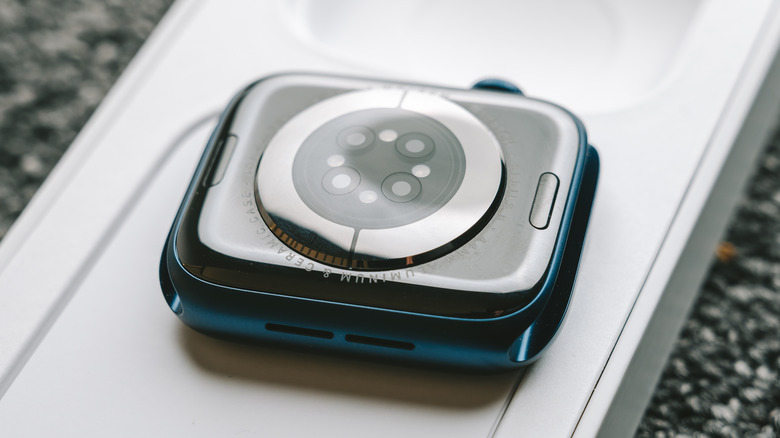 A. Aleksandravicius/Shutterstock
It seems we're in for a treat with some interesting newcomers in the smartwatch market scheduled to launch this year. Samsung is expected to introduce the Galaxy Watch 5 next month, which could mark its permanent departure from its iconic rotating bezel. Google, of course, will finally bring its very first smartwatch to the market, with a design that could put the Pixel Watch on people's radars. And then there's the Apple Watch Pro, which could usher in the first change in the company's smartwatch line in a very long time. But while this more rugged incarnation of the Apple Watch might indeed bring a few new things to the table, one tipster suggests that it may appeal only to a small subset of Apple Watch users and fans.
The Apple Watch Pro, if that will really be its name, has consistently been tipped as larger than any other Apple Watch released to date. Bloomberg's Mark Gurman backs up this claim (via 9to5Mac), saying that its screen will be 7% larger and have a "fresh look." But while he notes that this will be the first time Apple introduces a design change in four years (assuming the rumor pans out), it won't be the big one that some have expected or hoped for.
The fabled Apple Watch variant will definitely not be circular if that was ever a possibility, at least according to the new report, but it also reportedly won't have the flat edges that have been rumored since last year. The model is said to retain the same basic rectangular shape with rounded edges, just like any other Apple Watch in existence. It will allegedly be made from titanium, the reporter says, to meet those extra-rugged requirements.
Body temperature in, blood pressure out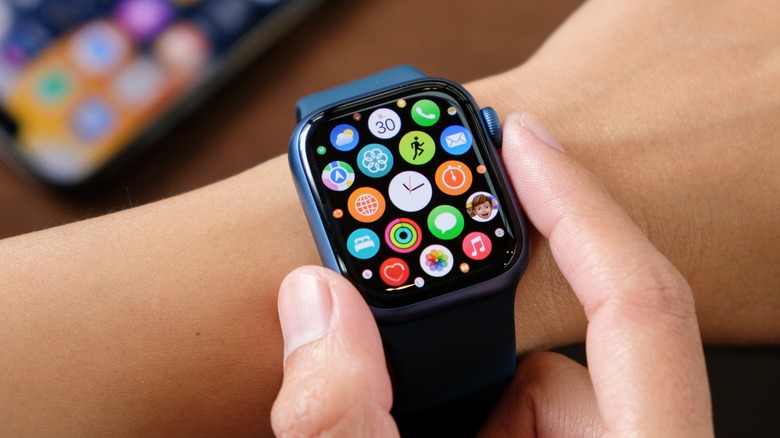 Framesira/Shutterstock
As a smartwatch targeted at high-performance athletes and very active people, this Apple Watch Pro is expected to be equipped with features designed to keep up with that kind of lifestyle. Gurman claims that a new sensor that can monitor the wearer's body temperature will be present in this sporty model as well as the regular Apple Watch Series 8. The other sensors on everyone's wishlist, however, are still quite far away, the report claims.
A cuff-less blood pressure monitor won't be arriving until 2025, according to his analysis. This has long been the holy grail of smartwatches but has turned out to be even trickier than ECG. Even more distant, however, is the ability to detect glucose levels without drawing blood, a technology that might not even be ready until the end of the decade.
As such, Gurman believes that the Apple Watch Pro will only appeal to a very specific group that does want a larger screen on their wrists. One thing that could sway others outside that group to opt for this model is the potentially longer battery life, though that could still be a stretch. The Apple Watch Series 8 is also expected to use a processor that's based on the chip used on the Series 6 two years back, potentially giving existing Apple Watch owners less incentive to upgrade this year.