2022 Maserati Levante Trofeo Review: Head, Heart And Howl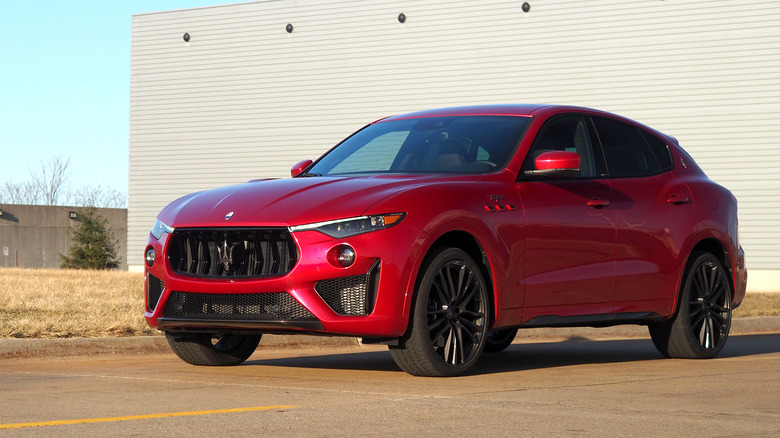 Chris Davies/SlashGear
Do you live by your heart, or by your head? Philosophy may not be the first thing you'd expect from behind the wheel of a six-figure, 580 horsepower SUV, but the 2022 Maserati Levante Trofeo has a way of dragging up deeper questions along with its deep reserves of torque.
In some ways, the Levante feels like a charming reminder of what enthusiasts have long loved about powerful cars. A reminder, too, that "perfect" is a gray area, as dependent on your individual priorities as much as the abilities of an automaker. That's not to say the shortcomings of this particular Trofeo flavor of SUV aren't obvious when you look beyond the $156,200+ price tag (plus destination), but then again the appeal isn't hard to locate either.
There's more to life than utility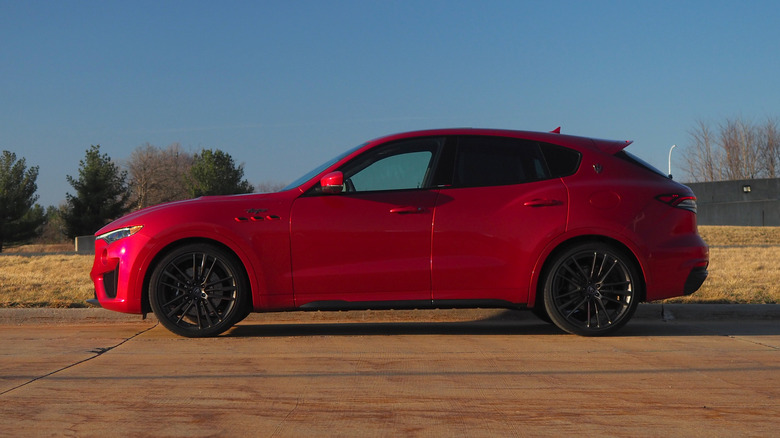 Chris Davies/SlashGear
The Levante may be the larger of Maserati's two SUVs now, but it's still no oversized brute. In fact, it looks more like a wagon that has grudgingly agreed to sit up rather than slouch with Italian insouciance; no bad thing, to my eyes.
It's not new, but lingering rarity — particularly in Trofeo form — means it still turns heads. I can't blame them: the oversized grille framed with narrow headlamps look aggressive, and the daytime running lights that link them along the hood line is a pleasing detail. Oversized wheels fit the swollen arches nicely, even if now I can't help but see a little Mustang Mach-E in the profile. The Maserati came first, of course.
At the rear, the swooping roofline also belies the "mere SUV" branding. It does mean that cabin and trunk space are on the snug side, mind, compared to some of the Levante's rivals. The rear bench is comparatively tight on legroom, and the 20.5 cu-ft for cargo falls short of what a Porsche Cayenne or Audi RS Q8 will hold.
A V8 worth shouting about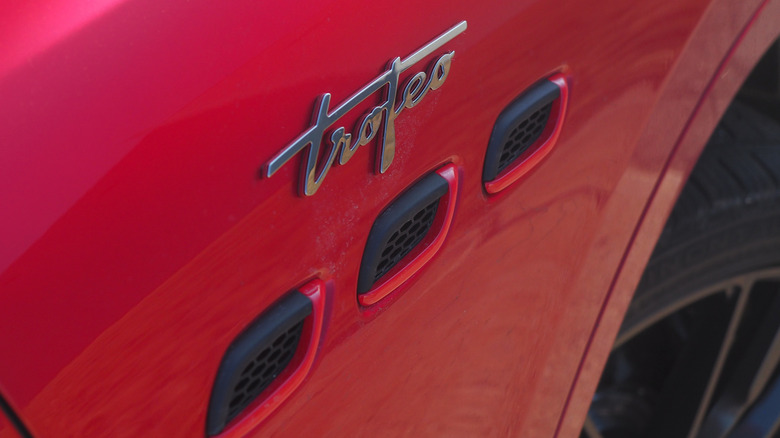 Chris Davies/SlashGear
The eight-cylinder heart of the Levante Trofeo remains its greatest charm, of course. Ferrari-made, the 3.8-liter twin-turbo V8 packs 580 horsepower and 538 lb-ft of torque, capable of propelling the SUV from 0-60 mph in 3.8 seconds. Top speed is a heady 187 mph.
They remain outrageous, glorious numbers, though they're arguably still overshadowed by the soundtrack the Trofeo badge brings with it. If you ever questioned why lovers of combustion engines were concerned about the switch to electrification, a recording of the Maserati being driven in earnest could prove elucidating.
It's a mixture of the throaty growl and roar of the engine with the angsty, raucous contribution from the quad tailpipes. Loud, but sonorous with it: about as expressive as you can get, in fact. Straight line speed on its own is fun, as far as it goes, but it's made three-dimensional with the right bark and bellow.
Sticky and stiff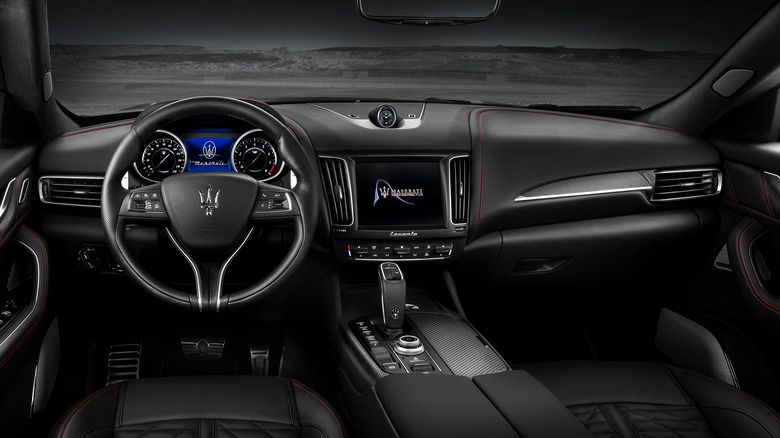 Maserati
It takes more, mind, than just power to make a fun-to-drive car. Happily the Levante Trofeo has a great transmission and plenty of grip, too. The former is an eight-speed from ZF, perfectly capable in automatic mode, but tempting to shift manually because of the huge, real-metal paddles Maserati fits to the steering wheel. It's a constant surprise to me when luxury car-makers go cheap on their paddle-shifters, fitting flimsy plastic to what should be among the most engaging touch-points in the cabin, and it's something the Levante Trofeo gets endearingly correct (even if they also make reaching the stalks behind a little tricky at times).
The Skyhook adaptive suspension, meanwhile, promises an array of settings from Comfort through to the Corsa sport mode, though that's a relative thing. Even at its softest this is a firm SUV; crank up to the stiffest, lowest setting and you'll quickly learn to fear all but the smoothest asphalt. Skinny rubber doesn't help, either, and the idea of taking the Levante off-road brings me out in hives. Better to rely on its ability to shift its rear-wheel power bias up to 50% to the front axle for on-road traction purposes.
A cabin that flirts with frustration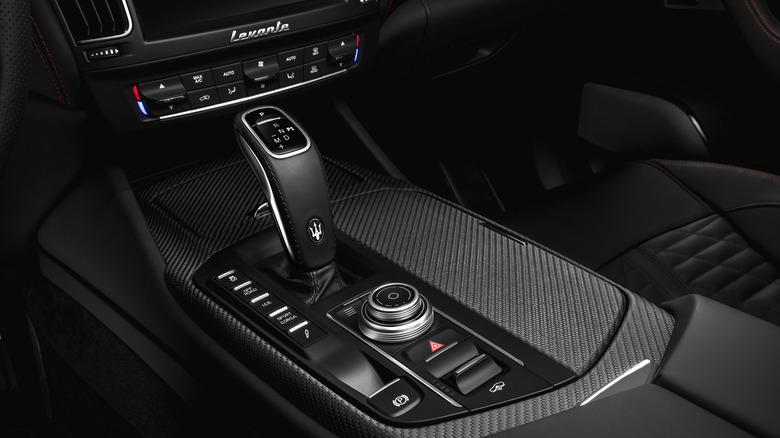 Maserati
Unfortunately, the same frustrations that punctuate the rest of the Levante range are present here in this most potent Trofeo variant. The SUV's infotainment system works just fine, as do its buttons and other switchgear, but there's no mistaking their Stellantis Group origins.
Parts bin sharing is hardly new, and when you're squeezing maximum value out of, say, a Chrysler minivan by using Dodge knobs, few would find reason to complain. The impact of underwhelmingly mundane controls in a car that's $156,200 before options, however, is considerably greater.
What's most annoying is that we've now seen just what Maserati can do if forced to rise to the occasion. The custom infotainment system which debuted in the MC20 supercar, combined there with bespoke buttons and dials, not only looks better than what you'll find in the Levante Trofeo but is easier to use, too. That's what the new Grecale crossover enjoys as well, but I suspect we'll have to wait for a big Levante refresh before the larger model gets it.
For now, Maserati will entertain more unusual requests with its Fuoriserie program. Custom paint, wheels, cabin upholstery, dashboard trim, and more are all on offer, assuming you've the budget, imagination, and patience for them. Each special-order is uniquely made in Modena, Italy, and aims to remove that "my Maserati looks just like my neighbor's car" dismay.
Nobody said love was easy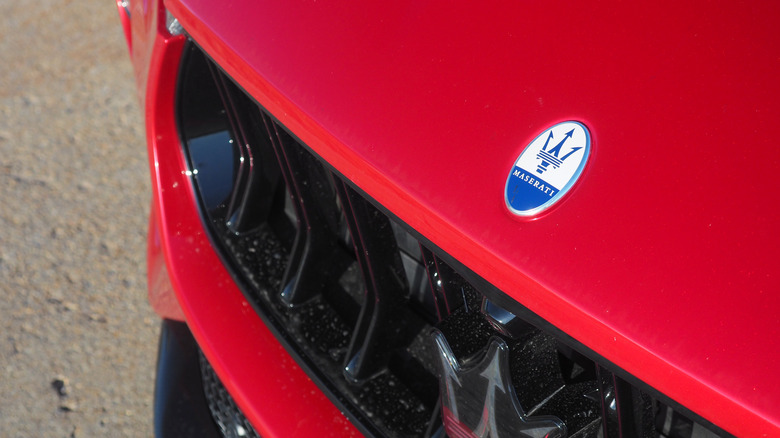 Chris Davies/SlashGear
The 2022 Levante Trofeo finds itself in a strange spot. It's wildly powerful and undoubtedly all the more charming for that, its Ferrari-developed engine a love letter to internal combustion. Indeed you could well argue that if you're not opting for the Trofeo flavor, then you should look elsewhere altogether for your SUV needs. With other, lesser iterations of Maserati's plush truck, you don't get the fearsome performance and siren song which helps distract from some of the lingering shortcomings.
Maserati's roadmap, meanwhile, signals big changes are on the horizon. The automaker has made no disguising of the fact that electrification is high on its agenda: it may have developed a custom V6 — the charmingly-named Nettuno — for the MC20, but that'll be going hybrid and then all-electric next, while the new Grecale also has an EV variant in the pipeline. The next Levante may well, indeed, go all-BEV, as Maserati looks ahead to its "fully electric by 2030" commitment.
Electrification certainly can't be said to be at odds with luxury or performance motoring: or, for that matter, the intersection of the two that the Levante Trofeo is currently occupying. The instantaneous torque combined with an EV's hush make perfect sense for refined, potent SUVs, coupes, and sedans. All the same, I can't help but be a little melancholy at what we're giving up along the way.
For now, then, the 2022 Levante Trofeo is both flawed and alluring in one six-figure package. Rationally, there are rivals out there more well-rounded and easier to justify. All the same, with the right roads and a judiciously applied right foot, the charms of this monster Maserati are impossible to ignore.