The Pixel 6a Launch May Be Bittersweet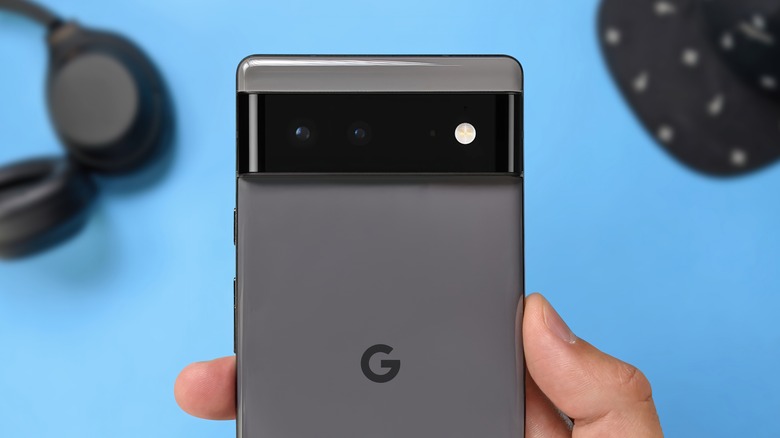 Mr.Mikla/Shutterstock
The Pixel 6 series was a monumental launch for Google, turning the company's formula on its head and delivering a product that was visually quirky and eye-catching. The model had a seemingly magical appeal akin to that of the first Pixel phone, at least in terms of design, but it also took the product line's marketing up a notch, too. To say this is the first good Pixel smartphone in a long while might be an understatement, and Google was clearly positioning the device as something more than just Android purists could love.
Every successful product, however, serves to increase the pressure for a follow-up of equal or greater success. Since the Pixel 7 is still months away, all the attention is currently placed on the mid-range Pixel 6a. That upcoming model may actually be able to deliver what consumers want, at least based on the rumors, but its launch might be a disappointment for a very different reason.
Pixel 6a rumors heat up ahead of Google I/O 2022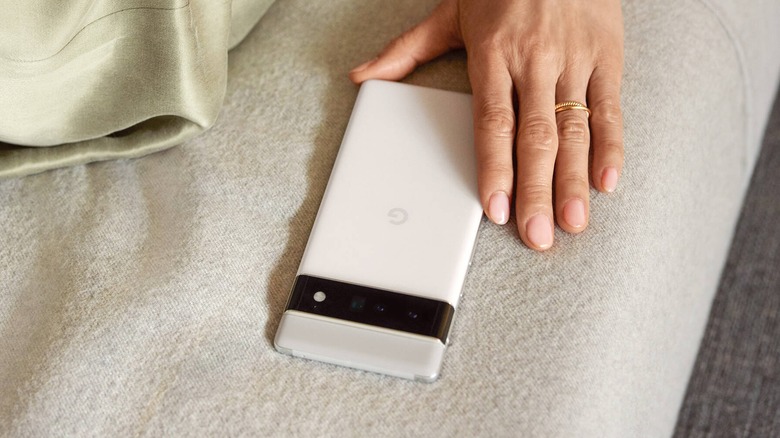 CRYSTAL RICKETSON/Shutterstock
After a bit of brouhaha with the Pixel 4 and Pixel 5 series, Google might have finally worked out what its Pixel "a" line is supposed to be — or, at least, we hope it has. Rather than just focusing on its size, the company has been positioning the Pixel "a" models as a sort of "fan edition," which is just an appealing term for a watered-down version of a flagship. What this means in practice is that the Pixel "a" models share some of the specs and features found on the "regular" Pixel phones, but with a few corners cut here and there.
Based on the rumors we've seen so far, that will definitely be the case going forward, at least when it comes to what defines the Pixel 6 family. At the top of the list is the "visor" design that sets the model apart from any other on the market. Surprisingly, sources claim the Pixel 6a will use the Pixel Tensor GS101 "Whitechapel" processor, Google's first commercial silicon for phones. Another similarity between the "a" and regular models will be the 50MP Samsung ISOCELL GN1 camera sensor, the same one Google uses on both the Pixel 6 and the Pixel 6 Pro — assuming the leaks prove accurate, of course.
As for the differences between the two, the Pixel 6a is expected to come with a smaller and flatter 6.2-inch OLED display and lower memory configurations. Google recently announced its I/O 2022 event will take place on May 11 and May 12, fueling speculation about whether the Pixel 6a may make its debut. According to FrontPageTech's Jon Prosser, that will indeed be the case, with the mid-range Pixel phone formally launching on July 28.
Pixel Watch launch may not happen this summer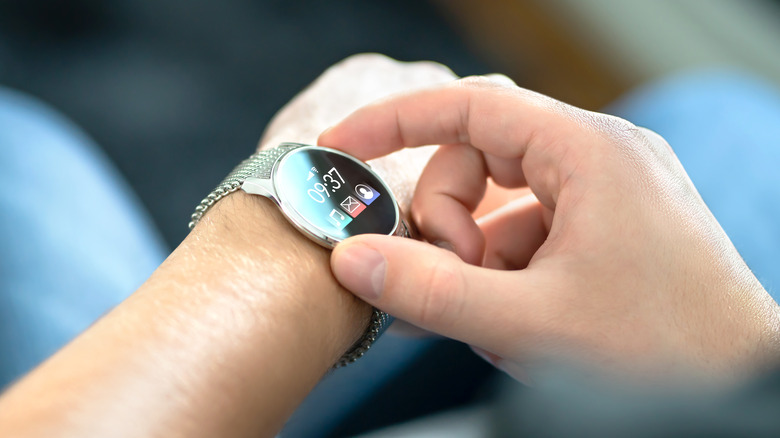 Tero Vesalainen/Shutterstock
That same tip, however, comes with a bit of bad news for those excited about Google's next device. We've been hearing rumors about Google's Pixel Watch wearable for years, and all signs point to a 2022 launch — something that reportedly won't happen alongside the Pixel 6a. Rather, current rumors put the smartwatch's launch with that of the Pixel 7 in October. That said, Google will still find time to tease the wearable a bit during its I/O 2022 event, assuming the tip pans out.
On one hand, it's not surprising to hear Google will probably wait for a major Pixel launch to fully reveal this long-overdue wearable. Such an arrival will, after all, be an important time for the Wear OS market and mark the arrival of a first-party smartwatch after years of waiting. Not much is known about the Pixel Watch at this time, but it's safe to say the model has to make a great first impression if Google's wearable efforts are to be taken seriously.