UK Teen Accused Of Masterminding LAPSUS$ Hacks That Raked In Millions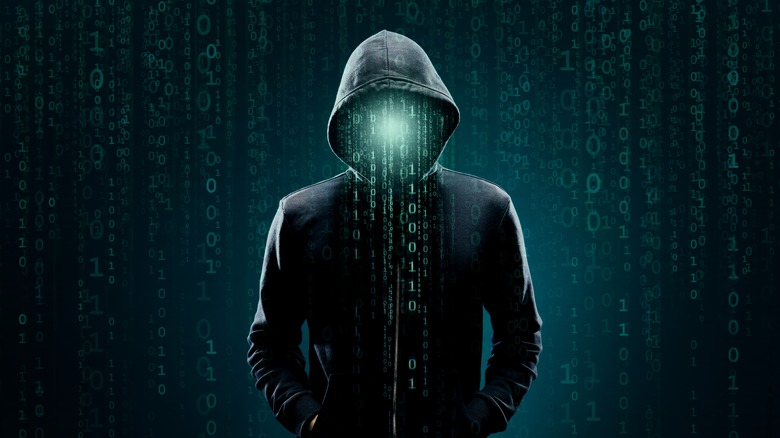 Maksim Shmeljov/Shutterstock
A 16-year-old UK teen has been accused by researchers of being one of the masterminds behind Lapsus$, the cyber-crime group that allegedly raked in $14 million from hacking the world's largest tech companies. According to a report by Bloomberg, Lapsus$ has taken credit for gaining access to company data from Samsung, Ubisoft, NVIDIA, and Microsoft, just to name a few. 
BBC reports that City of London Police arrested seven teens and young adults in relation to the group, but they haven't accused the teen, whose aliases are "White" and "breachbase," of being the ringleader. Four researchers investigating the hacks Lapsus$ committed at the behest of the companies targeted said they haven't been able to trace them back to him, either.
The teen, who's autistic and cannot be named for legal reasons, is said to live five miles away from Oxford University. Bloomberg said its reporters managed to speak to his mother through the doorbell intercom at his home after his personal information was doxxed by rival hackers. His mother said she didn't know about the allegations against him — or that he was a hacker, for that matter — and declined an interview with her and her son, saying that she would call the police to report the situation.
What is Lapsus$?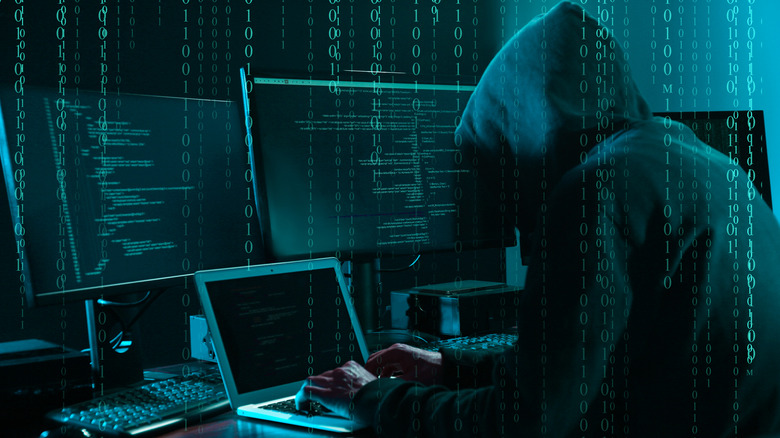 New Africa/Shutterstock
Lapsus$ is a relatively new group that has been taking the hacking world by storm, stealing data from large companies and threatening to release their code unless they pay a ransom demand. According to KrebsOnSecurity, the group's first scheme took place in December 2021, when it placed on extortion demand on Brazil's Ministry of Health. Since then, it's been making headlines by breaching mobile, software, and gaming companies from within its supposed home country of Brazil and the UK, as well as some other countries, and posting screenshots of the stolen data.
Microsoft wrote in a blog post on Tuesday, March 22, 2022, that it managed to intercept Lapsus$, which its system called DEV-0537, before it could finish downloading the group's source code. The company said it was able to do so because it found that Lapsus$ publicly announces its targets on social media — specifically Telegram, where its channel has garnered over 47,000 subscribers — and advertises attempts to buy access to internal data from employees of their targeted companies. Thankfully, Microsoft said that "no customer code or data was involved" in the group's latest data extortion scheme; however, it stole source code for multiple products, such as Bing and Cortana.
Researchers found that one of the suspected members of Lapsus$ is allegedly another teenager living in Brazil, and that another member has such extensive hacking capabilities they thought some of the work was automated. Other details surrounding Lapsus$ are still a little murky.