Fast Food's Newest Robot Is Being Tested By Chipotle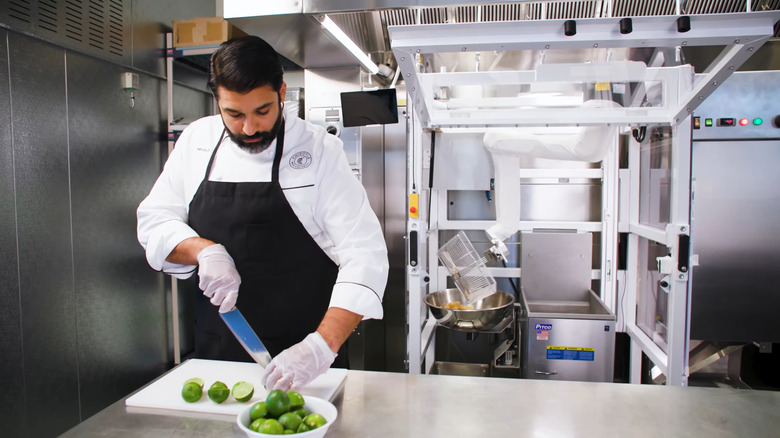 Chipotle
Artificial intelligence is becoming more sophisticated as time wears on. Fears of an eventual AI uprising aside, the latest AI development, funded by Tex-Mex fast-food chain Chipotle, is set to place AI-powered robots into the kitchen where they can help Chipotle culinary staff feed hungry customers faster.
The new robot, called "Chippy," is currently being tested in the Chipotle Cultivate Center in Irvine, California. A collaborative project between Chipotle and Miso Robotics, it's aptly named for the function it may begin providing to Chipotle's food service workers by the end of 2022: making fresh tortilla chips with salt and lime juice, a process that can be time-intensive for busy employees, but is simple enough to teach to an intelligent robot.
Making Chipotle's tortilla chips is a rote enough process to automate with the right set of chrome servos; advances in AI learning technology mean it's possible that other, more complex recipes may be automated as Chipotle rolls its new robots into restaurants later this year.
Chipotle isn't the first fast-food chain to use AI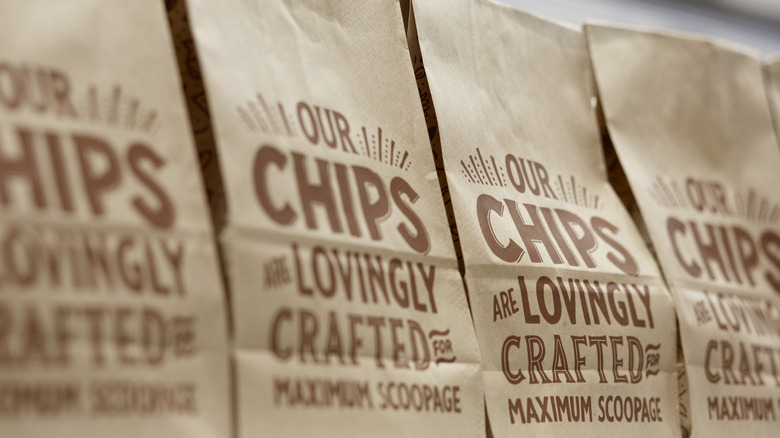 Bloomberg/Getty Images
"Chippy" is only the latest in a growing trend of restaurants dipping their toes into artificial assistance. Miso Robotics has already rolled out certain burger-flipping units, called "Flippy 2," into restaurant chains such as White Castle, which is planning to automate the process of flipping its world-famous sliders at over 100 restaurant locations by the end of 2022.
Other Miso Robotics inventions include CookRight, which uses AI to monitor food preparation stations and serve alerts to human staff when food is ready to be moved to the next stage of preparation, and Sippy, which is an automated beverage dispenser and sealer.
Using a "stage-gate process," Chipotle is observing human customers and employees across its restaurant chain to determine which processes may benefit from automation. "Chippy," and other robots like it, cost about $3,000 per month to maintain, according to CNBC, meaning that it's unlikely they'll be rolled out on a massive scale before determining the associated cost to purchase and maintain each robot is worthwhile.