White Castle Orders More Robot Hamburger Flippers To Fill In For Humans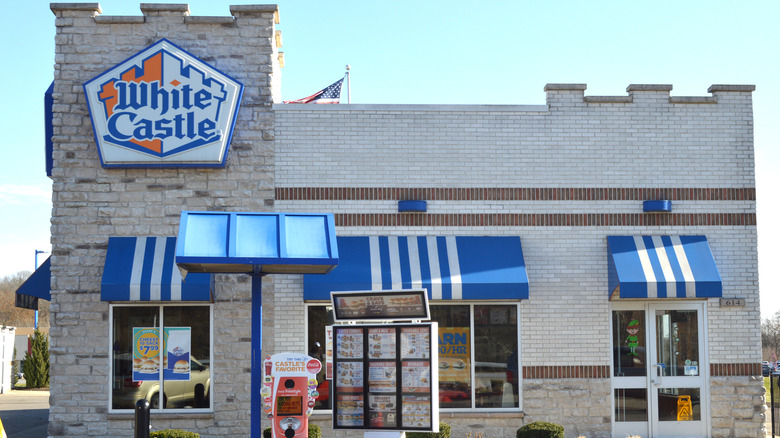 Eric Glenn/Shutterstock
White Castle, the first fast-food hamburger chain, is placing an order for more Flippy 2 robots, as it looks to expand its partnership with Miso Robotics at a time when labor shortages have made it harder than ever to fill jobs.
The US economy is dealing with one of the worst labor shortages in decades. As a result, companies across industries have been struggling to fill jobs, but the services and hospitality industries have been especially hard-hit.
In this environment, robotics have been one solution many companies have turned to in an attempt to help make up for the shortage of willing and available workers. White Castle is one such company, relying on the Flipper 2 robot to run its fry stations. Thanks to improvements in the new model, the fast-food chain plans to use the robot in 100 locations.
Make Room For The Flippy 2
Miso Robotics developed the original Flippy robot, which was deployed at a Chicagoland White Castle in September 2020. The company has since released the Flippy 2, a significant improvement over the original, in both speed and customization. The new version can perform more than twice the tasks as the original.
Thanks to the improvement, White Castle is doubling down on the new robot, with plans to roll it out to 100 standalone locations.
"Our partnership with Miso continues to lead the way on what's next for back of house restaurant operations looking to empower team members with technology to better satisfy customers," said Jeff Carper, Chief Operating Officer at White Castle. "Having Flippy 2 be a new hire at 100 of our White Castle locations keeps us on a path to achieve big goals at White Castle."
The Flippy 2's improved efficiency allows the chain's human employees to focus on customer interaction, while leaving back-of-house roles to the robot. White Castle may well be providing a template for the entire industry, relegating non-customer-facing roles to robotics. Meanwhile, customer-facing and other, more rewarding, roles can be reserved for human employees.