New Mac Pro, iMac, Mac Mini Reveal Unlikely Before 2023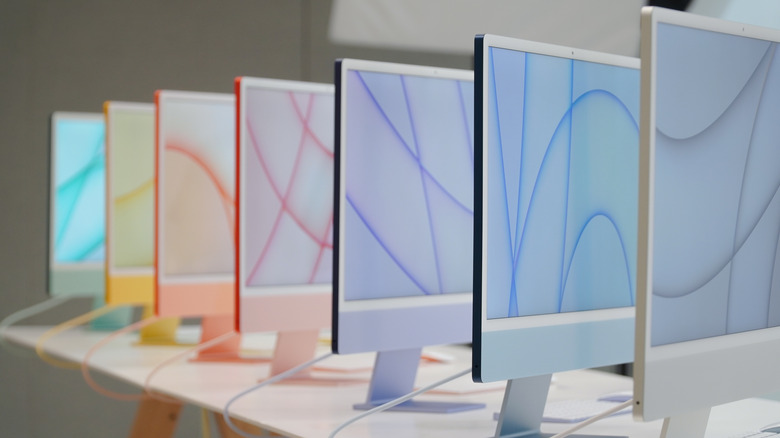 Jack Skeens/Shutterstock
Apple's Peek Performance event delivered a ton of exciting news, including the release dates for the new iPad Air, iPhone SE, Mac Studio, and Studio Display, but the company is not resting on its laurels. Although the spring round of new releases is already over, many products are still being talked about in regards to the near future. Apple analyst Ming-Chi Kuo announced his predictions for possible launch dates of the Mac Pro, iMac Pro, and Mac mini. Unfortunately, the news is bad for Apple fans hoping for a quick follow-up.
All three of these products are almost certainly on the radar for a refresh, if only because users want to get their hands on their favorite Mac of choice with Apple silicon. Out of those three Macs, one still doesn't have any kind of an Apple chip: the latest Mac Pro runs on an Intel Xeon-W processor. Apple is certainly eager to change that — it even teased news about the Mac Pro during its Peek Performance event, but didn't reveal anything except a promise to say more in the future.
The iMac is already available with an Apple M1 chip, but the iMac Pro is not. The 2020 Mac mini has also received an update to the M1 chip, but this was two years ago. In short — all three devices are certainly due for a refresh. Rumors were running wild prior to the Apple event, but we now know that we can't expect the new Mac Pro, iMac Pro, and Mac mini to launch in the coming months. In fact, according to Ming-Chi Kuo, we may be waiting for a long time.
Ming-Chi Kuo has bad news for Apple fans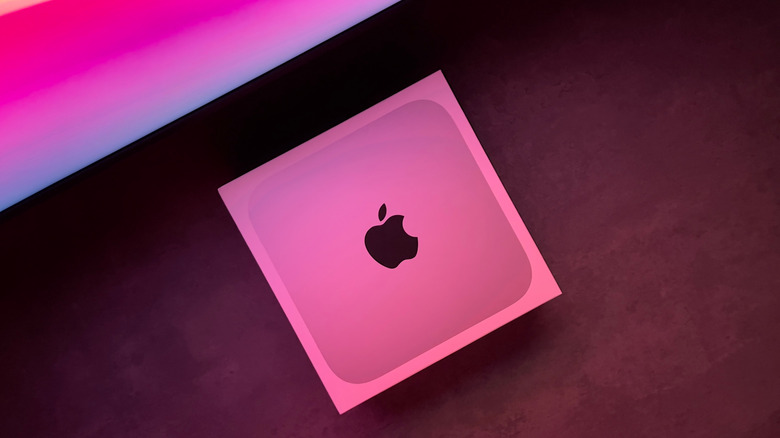 Jack Skeens/Shutterstock
Kuo says in his tweet from March 11 that the Mac Pro, iMac Pro, and Mac mini are all set to launch sometime in 2023 now. This is somewhat in line with his previous prediction, considering that he said just a few days ago that we wouldn't see the Mac Pro and the iMac Pro until 2023. The Mac mini is a new addition to the 2023 lineup. Many people expected to see the Mac mini this year, but what we got instead was the Mac Studio with the new M1 Ultra chip.
What this tells us is that Apple may be taking its time with releasing new Macs. We are still due for a fall release of some products, but if Kuo's analysis is correct, that won't include the three Macs that perhaps may need an update the most. On the other hand, delaying these three products until 2023 may also be good news, assuming that our patience will pay off. After all, if released right now, they'd likely come with the current-gen M1 chip, but in the future? We may be seeing even greater upgrades than what Apple would be able to deliver this year.
Waiting longer may pay off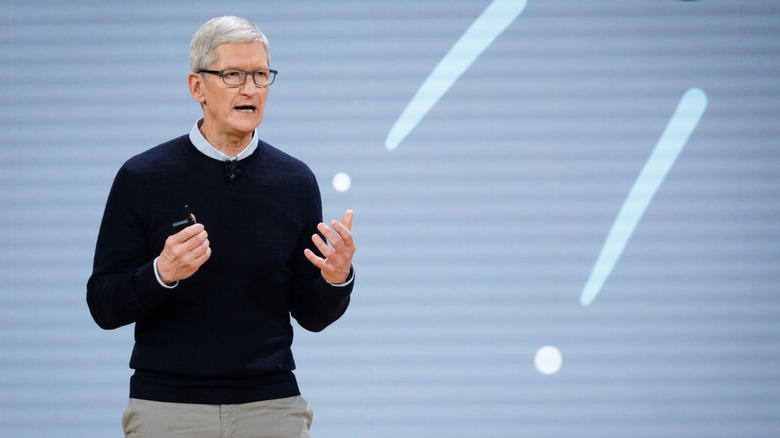 John Gress Media Inc/Shutterstock
The Mac Studio with its M1 Ultra chip has a processor twice as powerful as Apple's previous best, the M1 Max. In fact, it's made out of two M1 Max chips stitched together. Even the M1 Ultra would be a tremendous upgrade for the Intel-based Mac Pro, but Apple is also rumored to be working on next-gen M2 chips. If the Mac Pro, Mac mini, and iMac Pro are all getting delayed until 2023, it now seems likely that they will be decked out with Apple's future M2 silicon as opposed to M1.
Ming-Chi Kuo has an excellent track record where Apple is concerned, so he is definitely one of the sources to turn to when it comes to foretelling when Apple might drop some new products. However, until Apple itself speaks on the matter, we may not know much more than just that: predictions. Considering that Apple has only just had a launch event, we are unlikely to hear anything firm for a while yet.