5x ways Nubia Z20 makes iPhone and Galaxy look like antiques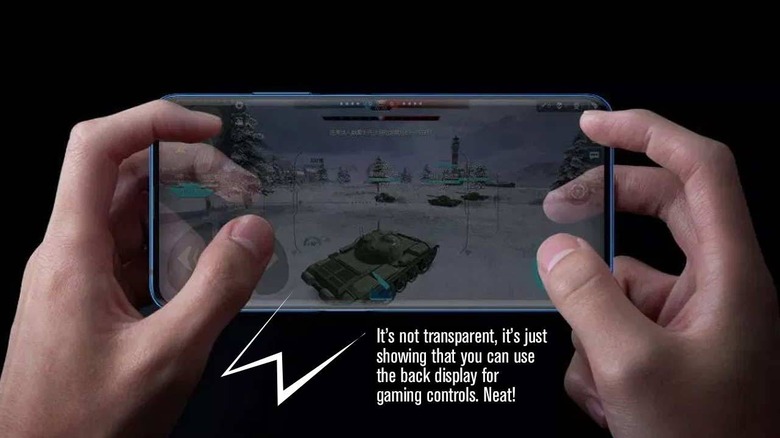 The brand Nubia has a phone that's been rumored for a while but didn't really appear as big hype news until this week. Today the Nubia Z20 was revealed in full by the company, coming with a set of features that I and we did NOT expect. Not because the features weren't leaked or rumored, but because they didn't seem ... sensible? This phone has features that you probably never imagined you'd ever want in a phone.
1. Nubia Z20 displays
The Nubia Z20 has two displays. It has a big fat full-coverage display up front and another smaller display on its back. The frontside display is a 6.42" FHD+ panel with no "no cutouts, no notches, and no motorized cameras." It's just the whole front of the phone, no funny business.
The backside display is a 5.1-inch panel that can be used for more than just a selfie-view. There are no front-facing cameras because the device does not need front-facing cameras. Don't want to use that back display? Disable it if you want! No big deal!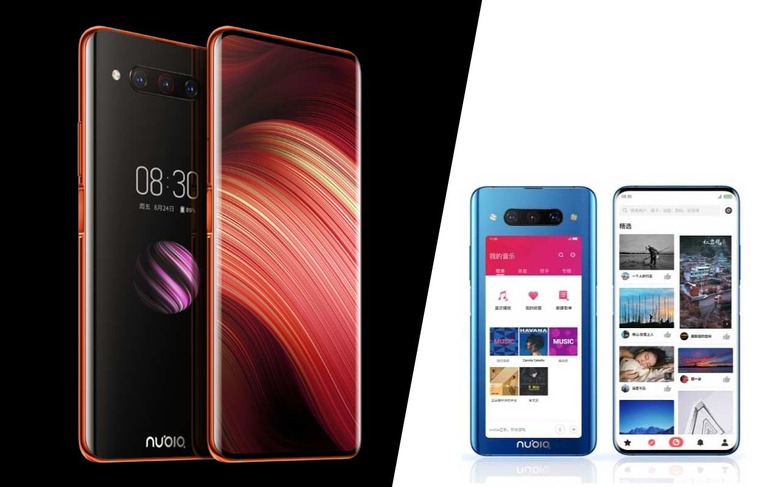 2. Backside display controls
Wait a second, you might be saying, didn't I heart of backside controls somewhere before? It's possible, but I'd be sorta shocked! The last time I used backside device touch controls was with the masterpiece that was the PS Vita! That device had a full backside touch panel – what the heck!
Nubia suggests they'll have backside gaming controls ready to roll with the launch of this phone. Why touch the front of your phone when you could just let the back do all the work?
3. Two fingerprint readers
Oh you want your fingerprint to unlock the phone on the left? No problem! Oh you want your thumb to unlock the phone instead, on the right side? Hey there's a fingerprint reader there as well.
Next step is a full display fingerprint reader – but then we've got the issue of fingerprints all over the display. Why not a full backside fingerprint reader? Nubia, you've got your work cut out for you with the Z30!
4. Super-duper slow motion
The Z20 can record video at 1920fps super slow motion. That seems... like a bit of a stretch, but assuming it's the real deal, it's incredible! The fastest we've seen the Galaxy Note series go is 960fps at 720p!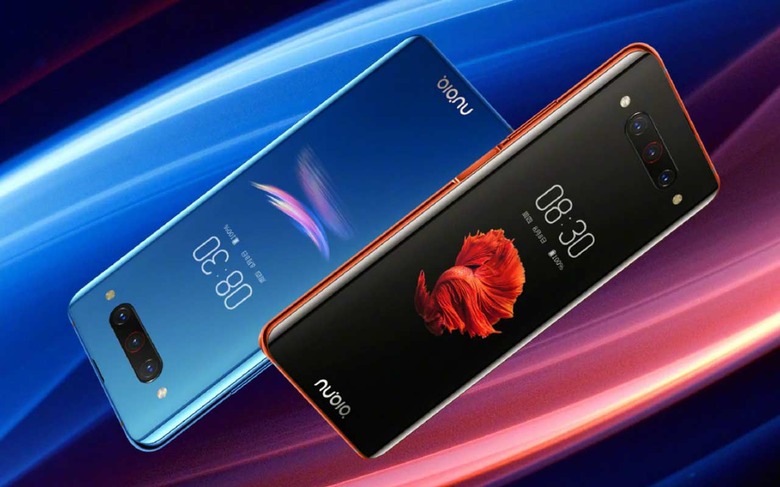 5. Dual-LED flash
This is more of a "anything you can do, I can do better" thing, but still! Let's just put a BUNCH of lights on the phone to make photos even MORE well-lit! And bigger lights – even bigger than you've ever seen before? Nubia calls their two LED flashes "dual-LED dual-tone flash".
0. Nubia Z20 release date
The Nubia Z20 will be released in its 6GB + 128GB (RAM / internal storage) configuration August 16 in China. This phone will have a starting cost of 3499 Yuan ($497) in China, and its starting price in the USA will likely be similar. UPDATE: Probably somewhere around $400, actually.
NOTE: I almost said that the Nubia Z20 makes iPhones and Galaxy phones look like Grandpa's Guitars, but I didn't think enough people would get the reference. Do you know what I'm talking about if I say something is "like Grandpa's Guitars?"