PS Vita Review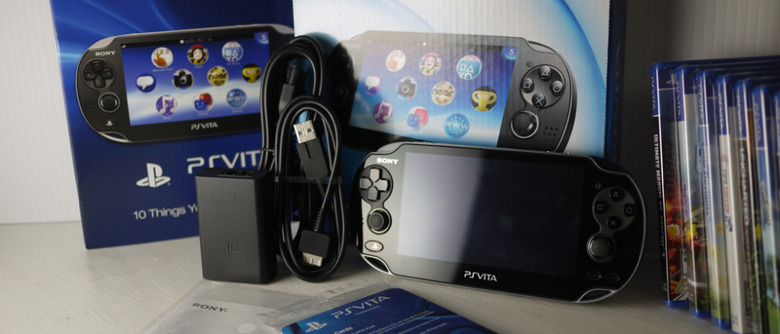 This past week we've been checking out Sony's newest and most powerful handheld gaming system in the history of its existence, the PS Vita. This mobile console is also known as the PlayStation Vita and is able to be used as a gaming system in and of itself or in tangent with your PlayStation 3 – today we're just taking a look at how the system works on its own, connected with the PlayStation Store for digital content, and with cartridge games which you'll be buying individually and separately. Is this the greatest mobile gaming system in the history of time, or is it the end of a dying genre?
Hardware
There's little that a person in my position, being one who reviews buckets of mobile devices such at tablets and smartphones each month along with stereo equipment, mobile apps, and the like, about the hardware here being anything but superior. Superior to the relatively low-quality state of the physical buttons on smartphones, that is. When you handle essentially any modern smartphone with a fold-out keyboard, you'll find that the software doesn't exactly keep that hardware in mind when it works in the future state of the touchscreen-only mobile environment.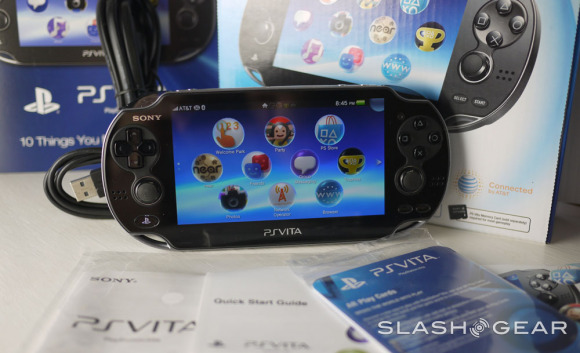 The PS Vita's hardware works perfectly in sync with the software and this system not only has a collection of buttons and joysticks that work perfectly well, they harmonize in an awesome way with the two touch surfaces (on front and back) of the device. The best way to show you how the hardware functions well on this device is to let you in on a couple of games we've tested that show the full functionality – the first being "Escape Plan" which instantly shows you the oddity – and awesomeness – of the back touch panel.
[vms a9e42e4511de6f678aa8]
The rest of the controls you can see lower in this review in the Games section – we've got Mod Nation Racers Roadtrip (a racing game, imagine that,) and Ultimate Marvel VS Capcom 3 (a fighting game, of course,) to show you the full range of buttons taps and knob pulls. The only complaint I've got with the device in the way of hardware is the proprietary plug at the bottom of the device going out to USB – simply because it can be plugged in the wrong way without you knowing it. You've got to make sure the PlayStation logo is facing forward or nothing will happen.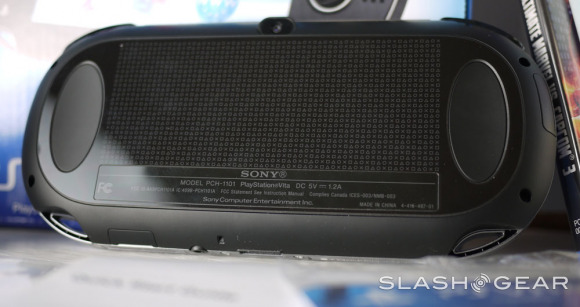 There's also the fact that this system has expandable memory that's made specifically for Sony devices and is not cross-compatible with any other non-Sony system. This is a bummer for those of you with relatively giant 32GB cards that cost you $25 online while a similarly sized unit will cost you $100 in Sony memory card form. That said, the card we've got works perfectly well and can be replaced readily, switched and utilized.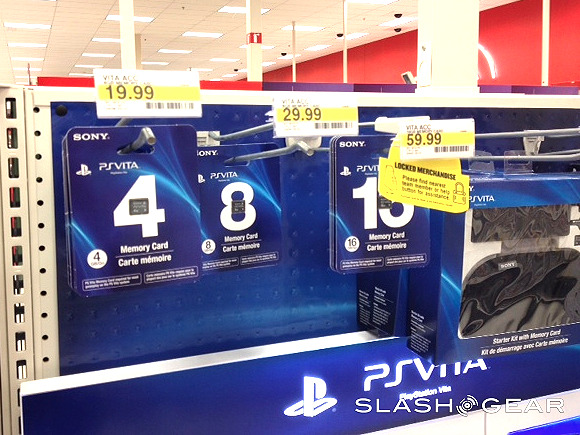 The system feels natural to use, Sony clearly took a good amount of time testing the way a person plays a game, holds a controller, and is able to interact with the screen for this system. The only controller or handheld gaming unit I've used that feels better than this one to use is the original PlayStation controller itself – nothing will ever be as good as that, ever. This is the next best thing.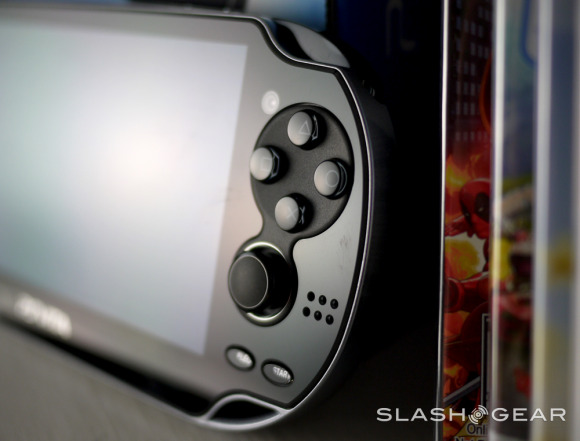 The display is amazing, has perfect viewing angles down to the smallest sliver, and is as sharp as I could ever ask it to be for how much the system costs. If weeks or months down the line any of the buttons change quality – get loose, start to stick, anything like that, I'll come back to this review and add a note. Until then, this system is great in touch surfaces, physical buttons, and display brightness.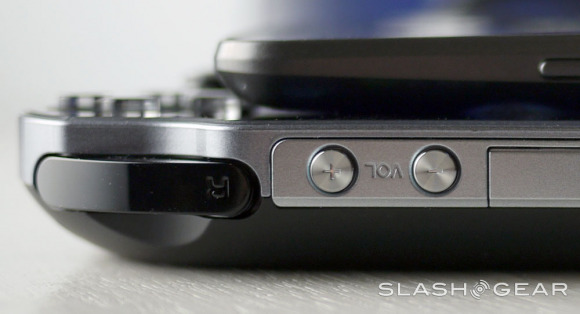 Software
For our full software review, head back to the post PS Vita OS Review your humble narrator posted earlier this week. You'll find that not only is this a system that's impressive enough to wow us here on the PS Vita itself, it appears that it's preparing to move to other hardware as well. It would not surprise me to see a PS Vita smartphone inside the next 12 months – not one bit. It's great stuff! Have a look at how it works in part here in the intro and the app "Welcome Part" :
[vms 1f402dbba17e9f29e292]
Then check out the Camera and Web Browser here, taking special care to note that the camera is not made to be used on a regular basis, instead mostly made to interact with future games that will interact with it.
[vms 6f9394f88847d7f0050c]
Then note that you're able to purchase a massive amount of games and videos (or rent videos, if that's your thing) from the PlayStation Store. This store allows you to purchase games made specifically for the PS Vita, legacy games from the PSP, and minis, not to mention apps like Netflix. Games can be downloaded with Wifi or through your 3G connection, both working fine and slick – though for the larger games, of course, you really will want to be going with Wifi.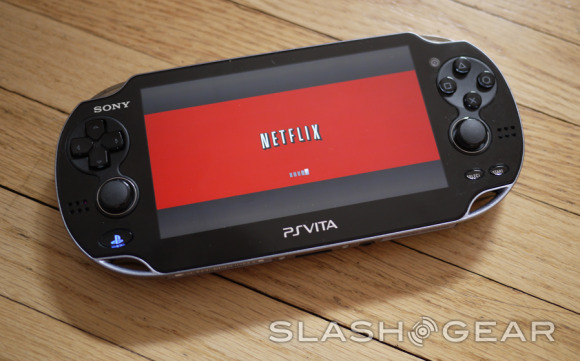 You'll find that the PlayStation Store is fine for downloading apps you've already seen previews of outside the PS Vita itself, but that it still has many of the same problems that other mobile console app stores have: namely the ability to discover great apps (though it does improve upon this over other stores with the all-powerful sale section) and a complete lack of previews of games. No screenshots, no videos, nothing. We're hoping for an update to this bit in the near future, otherwise adoption of new games will continue to be scant.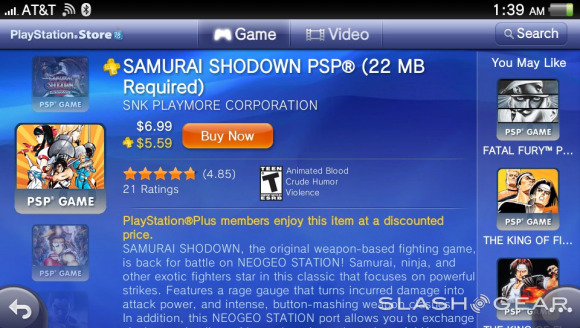 Games
The games we've played have been massively impressive and entertaining without a doubt, and that goes for both games downloaded from the PlayStation Store as well as the cartridge games that have been released at the launch here in the first week. First have a peek at the next step in one of the most epic fighting game lines in history: Ultimate Marvel VS Capcom 3. And note that I certainly should have picked Ghost Rider instead of the Hulk – silly me!
[vms 44d6fb4a71a146324252]
Then check out the racing game Mod Nation Racers Roadtrip. This game would have been the ultimate come-up on the Mario Cart-like line of games on its own, but it adds an undeniably entertaining set of customization elements including the ability to create your own racer character, your own vehicle, and your own racing track. That's the whole shebang! The racing then is both intuitive with the controls you're given – all of the buttons utilized! – As well as being downright fun on this platform.
[vms 0068dd9e07c529866b94]
This is the same on each game we've played thus far. It's going to be difficult to find a game that isn't just fun to try out here on this new system, especially since the controls are, again, very intuitive and comfortable to use. One drawback over playing games on your smartphone instead is the loading times. You'll see several times in the hands-on videos above that there's more than enough time for you to head to the kitchen to get a snack while your game loads up after you've started it.
Daily Use
I've tried to stick the PS Vita in my pocket to bring it to a restaurant, attempted to play it while a passenger in the car, and used it on the bus. The last of these three things was great except for the fact that I felt like holding such a gigantic and bright-screened device invited a mugging on my person. Playing it in the car is great if you're often finding yourself a passenger, but me being a husband and a father, I'm either driving or having a conversation with my wife or child – so there's really no time for me to use this device. The same goes for a restaurant setting: I've gotta be feeding my child or speaking with the people I went out to eat with.

So when would a person find time to use this device? I'm really not sure. If you've been using some other kind of handheld gaming system and have a use for it, this might be great for you for an upgrade. If you're thinking about getting into mobile gaming, I'm not so sure you're going to have an easy time adapting to it. You have to find time to use this device unless you just so happen to be this system's real target audience: high-school students. In that case – play it all day long, it's great!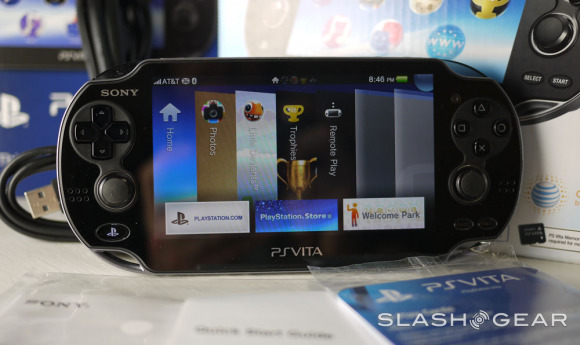 Wrap-up
This device is without a doubt the most advanced and awesome mobile gamine unit in the short history of mobile gaming units. The Nintendo 3DS looks and plays like an inexpensive toy compared to this fully-fledged PlayStation packed into a mobile unit. You've got the ability to play console-level games here, and it's no joke.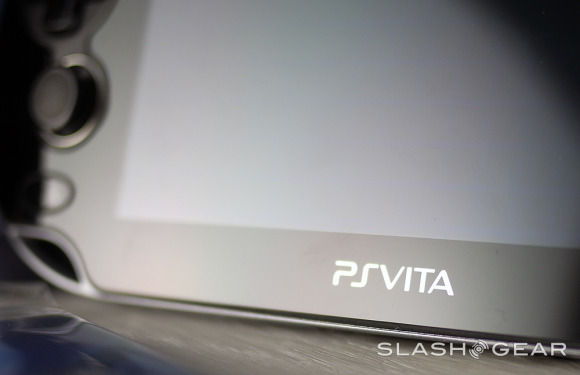 In addition, you could potentially use this as your one "smart" device if you don't already have a tablet or a smartphone and want one just for the data. Hook it up with some AT&T 3G and enjoy the certainly capable browser and keyboard, watch some Netflix, and play a game or two while you're at it. This is a unique piece of hardware with controls you wont find anywhere else, and it's got a store that's more than able to satisfy your needs for digital content, be it games or videos or basic apps.
Should you buy it? Sure, why not? There's one whole heck of a lot of things you can do with this entirely versatile piece of hardware with its above average operating system, and it certainly has a future and a strong present! Have at it!