4m iPhone 4S Weekend Sales Predicts Analyst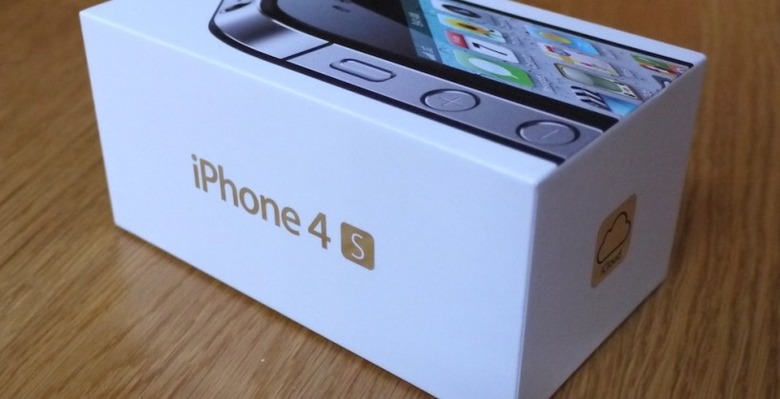 Pundits are clamoring to make ambitious estimates for iPhone 4S launch demand, with some analysts pegging weekend sales in the region of 4m units: in fact, the enthusiasm for the fifth-gen smartphone is so great, the biggest surprise would not be multi-million sales but if crowds proved indifferent. That looks unlikely, however; after queues in Europe this morning, sales have kicked off the east coast of the US and Apple Stores – along with Verizon, AT&T and Sprint stores – are opening from 8am to deliver the coveted handset into shoppers' hands.
Reports across Twitter confirm interest in the iPhone 4S is high, and of course Apple already has over 1m pre-order customers to deliver to today. Apple co-founder Steve Wozniak leads the line at the Apple Store in Los Gatos, California, tweeting that "the long wait begins."
As for quite how many have followed Woz and plan on grabbing an iPhone 4S this weekend, estimates vary. Bloomberg surveyed the analysts and found that all questioned expected demand to exceed the 1.7m iPhone 4 sales in its first few days of availability: Yankee Group analyst Carl Howe tipped a full 4m for the 4S, though the majority fall in the range of 2m to 3m.
Whether Apple has sufficient stock to hit those numbers remains to be seen. Online orders placed today aren't expected to ship for 1-2 weeks, and there's no indication from the company as to what in-store levels might be like. Anecdotal reports across the UK, where the iPhone 4S has been on sale for almost seven hours (at time of writing), indicate 16GB stock is the most constrained, with many stores selling out and running short on other versions. Carrier O2 claimed several hours into sales that the white versions were proving more popular than the black.
For all the details on the iPhone 4S, check out the full SlashGear review!
[poll id="21"]