3DS Pokemon Omega Ruby Alpha Sapphire edition: just a mockup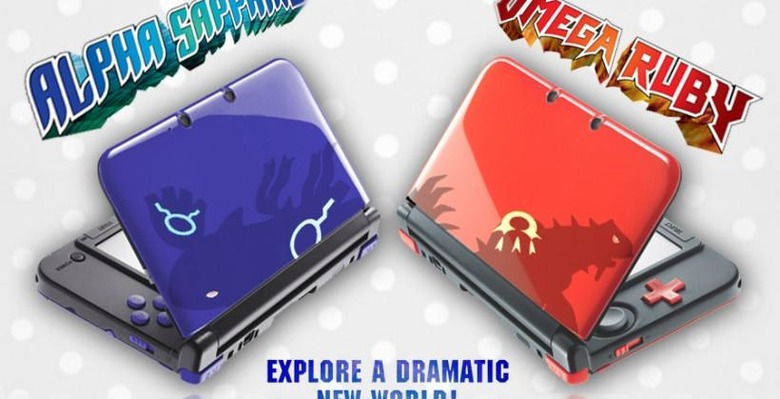 Take heed and don't get too excited about the special edition Nintendo 3DS units you're seeing this week with Pokemon pasted upon them. There's a very, very good artist out there by the name of Chop-StiXz who creates mock-ups of the products he wants to see become real, and this time he's set his sights on Pokemon Omega Ruby and Pokemon Alpha Sapphire. Nintendo – pay attention to this one.
Already capturing massive attention on social networks like Tumblr, Chop-StiXz creation is more than just a simple piece of fan art. This fellow took two views of the red or blue 3DS and skillfully applied images of the two hero Pokemon adorning the fronts of the pre-order boxes of Pokemon Alpha Sapphire and Omega Ruby.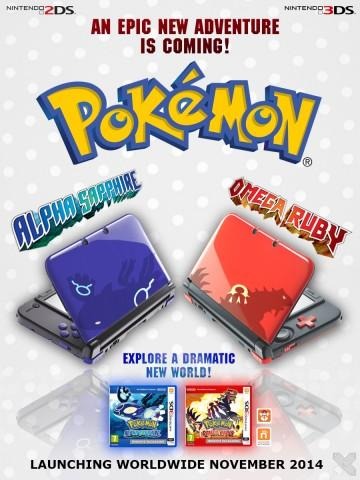 With the only official artwork from Nintendo serving as the outline, there's little the eye can do to discern this artwork from an official mock-up by Nintendo. What's more – Chop-StiXz clearly has a firm grasp of what Nintendo would do to create a banner advertisement for these 3DS units if, indeed, they had planned on releasing them. The games are indeed coming in November 2014 and they will indeed have players "explore a dramatic new world."
Now we'll just have to wait and see if Nintendo recognizes this talent and scoops Chop-StiXz up before he strikes again! Have a peek at SlashGear's Pokemon tag portal for more Pokemon Alpha Sapphire and Omega Ruby action as well.