$35 Raspberry Pi computer sells out globally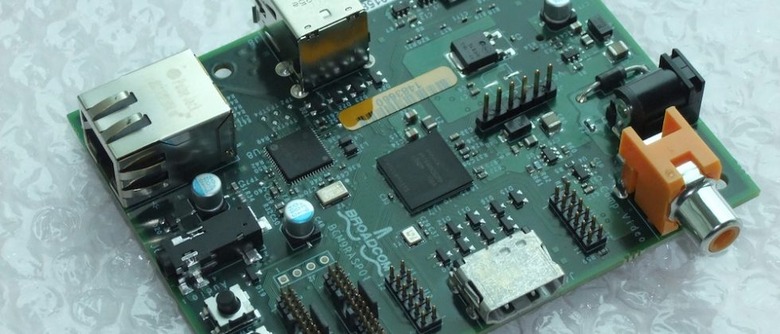 Raspberry Pi sold out in the UK in just two hours, and global buyers of the $35 computer also face a wait for their open-source PC with international sales also burning through the start-up's initial supplies. The Raspberry Pi Model B went up for grabs at element14 earlier, promptly running out and forcing would-be buyers to register their interest for the next batch.
"Stocks from Raspberry Pi of the initial production quantity are limited and these have already sold out" element14 said today in a statement. "We're working very closely with Raspberry Pi to ensure we meet the demand as soon as possible."
That demand has been fueled by the surprising capabilities of so cheap a device, which – although originally intended for the education market, as a tool to encourage young people to take up programming – soon proved itself entirely able to take on Tegra 2 and the iPhone 4S in terms of processing potency.
Sales of the Model A – which is $25 but has pared back features – are expected to begin later in the year; it began production today. There'll also be a Model B Bundle,  with a Model B Raspberry Pi, wireless mouse, keyboard, WiFi dongle, SD Card reader other components, though pricing is yet to be confirmed.