3 reasons Google Home Hub will be a 2018 holiday gift hit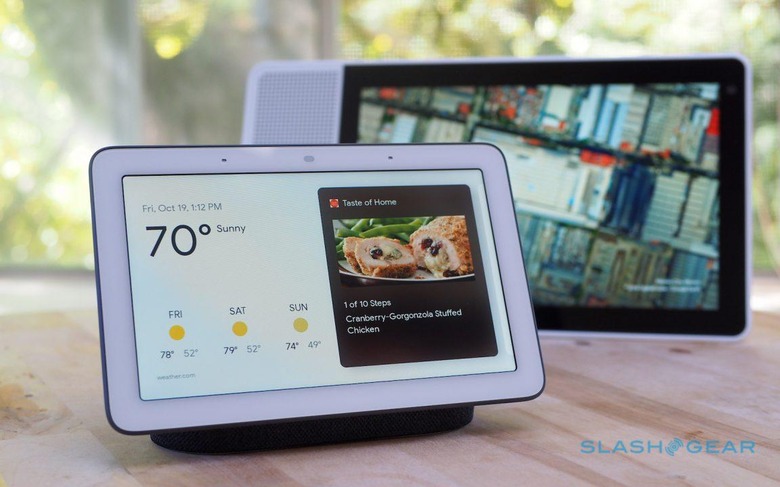 The holiday shopping season is coming, and Google has slipped into pole position for smart displays with the new Home Hub. Latest embodiment of the Google Assistant, the Home Hub is special as much for what it left out as what it can do. Read on for three reasons we think it'll be one of the top gifts for 2018.
It's the smartest digital photo frame
Digital photo frames may be past their heyday, but maybe the age of smart digital photo frames is just upon us. The Home Hub may not have the biggest screen around, but a combination of clever tuning and AI could make it the most enjoyable to live with.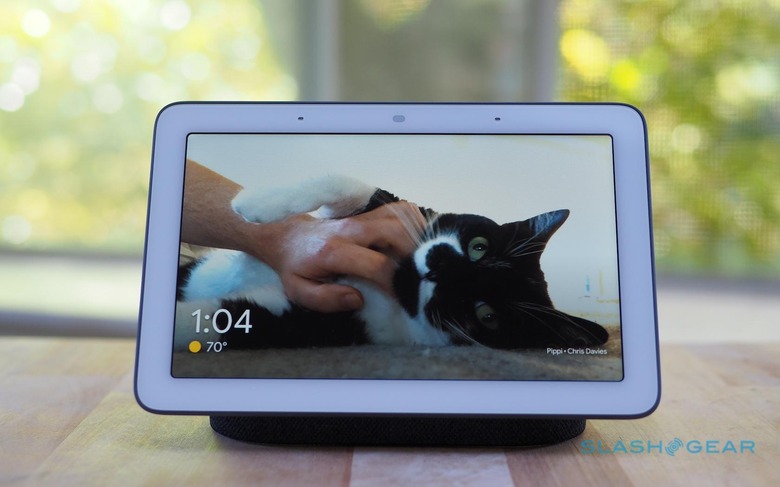 On the tuning side, Google uses what it's calling Ambient EQ to adjust the display to best suit the room. As well as measuring the current brightness of the surroundings, and adjusting the screen's backlight accordingly, it also tracks the color temperature of the ambient light. That way, it can tweak its own colors to match: warmer or cooler, depending on if you're using incandescent bulbs or viewing the display in daylight.
As for what's actually showing on that screen, Google taps into Google Photos for that. Live Albums allow the cloud photo service to automatically curate galleries of people or pets, adding to them as new images are uploaded. It means a constantly evolving slideshow of the people you care about, with Google's AI also promising to pick the most photogenic shots of the bunch. If you want to see something specific, meanwhile, the Google Assistant can also handle requests for photos of specific people, on specific days, or of specific places.
It's perfect for the privacy-minded
Most of us may carry a camera in our pocket or purse, attached to our smartphone, but there's still something unnerving about bringing an always-on smart display with an integrated camera into the home. Certainly, it's enough to put many off adding an Echo Spot or Lenovo Smart Display to their nightstand. Google doesn't just attempt to placate us with a privacy shutter, it does away with a camera altogether.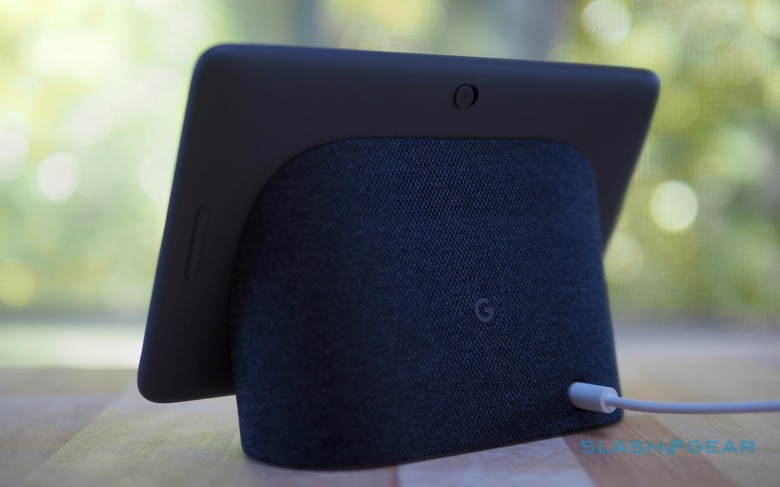 The Home Hub takes the stance that we easily have enough cameras in our lives already, and that a 7-inch smart display in one location isn't necessarily the best way to organize video calls. That's not to say it won't work with Google Duo, mind. You can still make audio calls, and indeed see people in video calls. They just won't be able to see you.
If you're really nervous about monitoring, there's a hardware switch on the back of the Home Hub which disables the dual microphone array. Altogether that should be enough to pacify all but the most paranoid of potential gift recipients this holiday season.
It's not going to distract from family social time
The smart home gadgets we've seen already, particularly those with displays, are attention-hogs. Whether it's headlines flashing up on-screen, or the promise of must-see videos, it's a competition to not only grab your interest but keep it. Woe betide if you leave your smart display within the line of sight of anybody at the dinner table.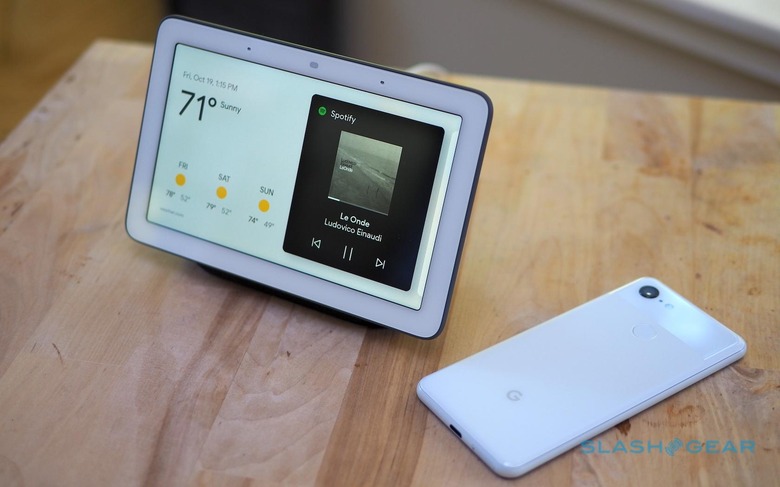 In contrast, the smaller screen and the focus on photos makes the Home Hub less distracting. It's simply harder to see from a distance: if you want to interact with it, it's designed so that you'd have to move in close.
That discretion, along with the fabric body and the fact that the Home Hub is just so small, makes it a more personable piece of tech. That might make it more palatable for the tech-averse, who might typically be reluctant to engage with a new gadget. After seeing their favorite photos show up on-screen, and cooing over the Home Hub's cute design, it's hard to imagine the Assistant not winning them over.