2TB Xbox One S was a special launch model, now sold out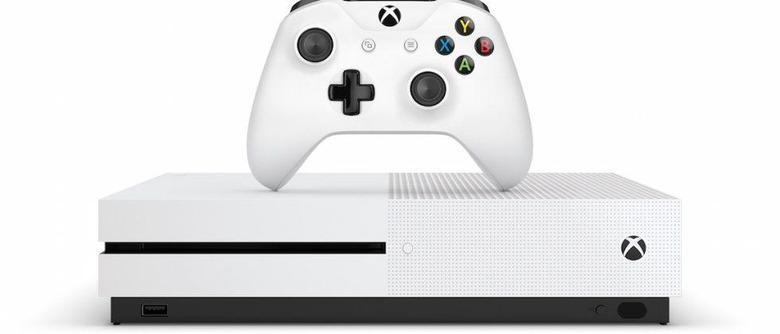 We may receive a commission on purchases made from links.
The new Xbox One S is now on sale, and while most reviews are in agreement about Microsoft's refreshed console not being much of an upgrade over the original, it does come highly recommended for first-time Xbox One buyers. If you're in this situation, and were hoping to pick up the model with a 2TB hard drive once its availability improves, we have some bad news for you.
Microsoft has confirmed that the 2TB model of the Xbox One S was a special edition only for the console's launch, and that it will not be producing any additional units. This comes amid the news that the high-storage console is sold out at most retailers around the globe. A quick look at Amazon.com shows that it's still available at the standard price of $400, but that probably won't last long if physical retailers have run dry.
Of course, you'll still be able to pick up an Xbox One S with either 1TB or 500GB of storage later this month. Both are said to be available starting in late August, albeit in the form of bundles: the 1TB version is $350 and includes Madden NFL 17, while the 500GB model is $300 and comes with Halo 5 and Halo: The Master Chief Collection.
If you're still dead-set on getting the largest amount of storage for your money, the only other option at this point is to pre-order the limited edition Gears of War 4 Xbox One S, which also comes with 2TB and launches on October 7th. This set will obviously include GoW4, but as the console is red and adorned with the game's branding, it comes at a premium price of $450.
It seems likely that we'll see the 2TB Xbox One S again in the future at some point, but with Microsoft limiting it to special bundles. We saw this with the original Xbox One as well, where the console was launched with 500GB standard, but in the years that followed a 1TB model was included in limited editions and special bundles.
SOURCE GameSpot