Gears of War 4 adorns first special edition Xbox One S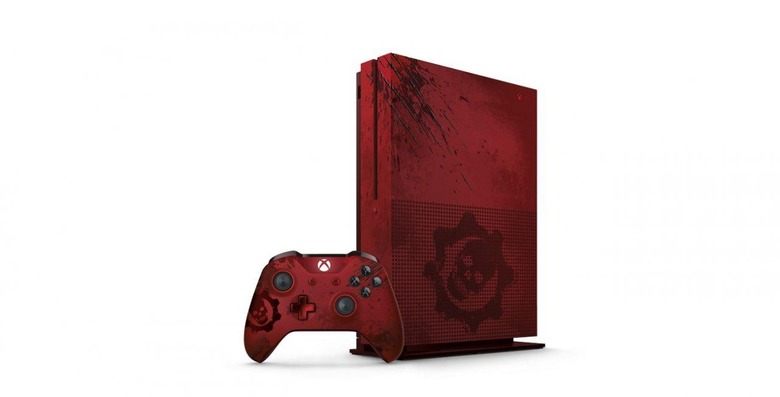 The new Xbox One S, a smaller, redesigned version of Microsoft's game console, won't be available until August, and already there's a special edition model announced. As you'd expect, it's themed after Microsoft's biggest exclusive title for the upcoming holiday season: Gears of War 4. The console drops the One S's white shell for a dark red, adorned with the Gears logo and laser-etched claw marks.
As the first limited, custom-designed Xbox One S, the Gears of War 4 edition features 2TB of storage, the same amount as the high-end version of the standard One S. Seeing as how this is a bundle, priced at $449, the console also comes with a downloadable copy of the Ultimate Edition of GoW4, which includes the season pass for extra DLC.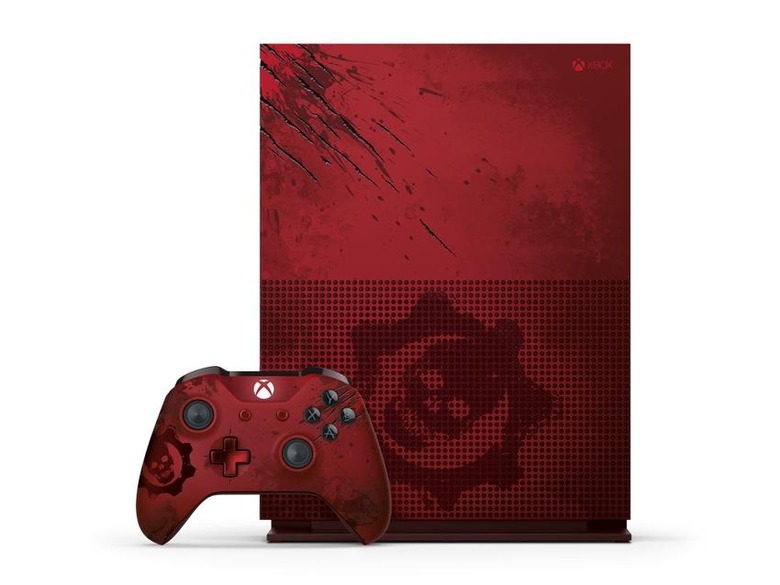 There's a similarly-themed "Crimson Omen" controlled in the box as well, also styled with scratch marks and blood splatter. But this is still a standard model of the Xbox One's controller, not the recently announced GoW4-designed Elite controller.
The GoW4 Xbox One S console bundle is available to pre-order now on the Microsoft Store, and will even be released on October 7th, meaning buyers get to play the game a full four days before its official retail launch on the 11th.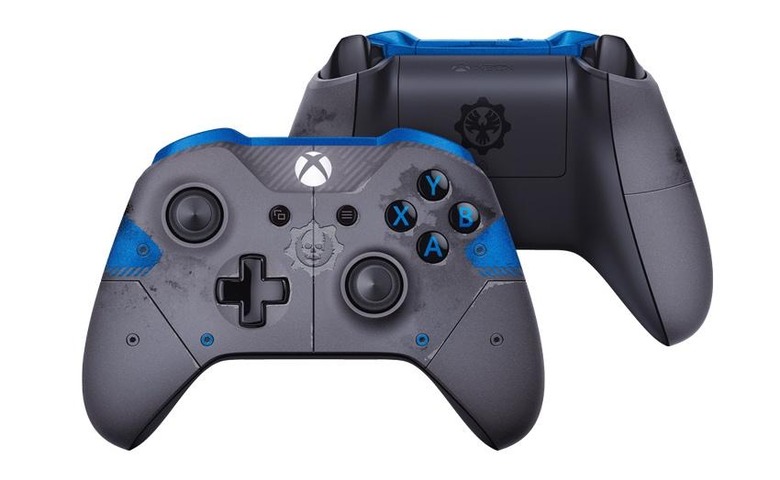 If you already have an Xbox One, or simply aren't interested in springing for the limited edition One S, Microsoft has also announced a special GoW4 controller for individual release. Featuring a gray and blue color scheme, the JD Fenix Limited Edition controller is designed after the game's protagonist. Pre-orders will begin on August 1st, at a price of $75.
SOURCE Xbox Wire