2nd gen Moto 360, Huawei Watch Google Store pre-orders now up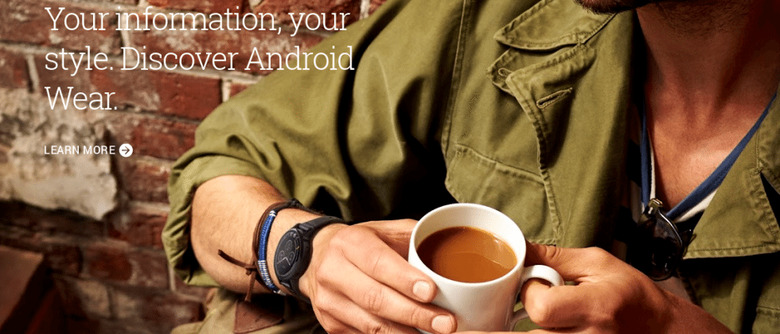 If you've been taken by the new Android Wear selection just unveiled at IFA 2015, then now you the chance to put your proverbial money where your proverbial mouth is. Google has opened the pre-order pages for the Huawei Watch and the Moto 360 2nd Gen, both for men and for women so that you can immediately reserver your smartwatch of choice. Of course, the devices won't actually ship out until a few weeks, even a month, which still gives you plenty of time to make up your mind on which one to get. Or wait in a few days for more choices.
Let's do a recap of what we've seen so far. Although somewhat delayed, the Huawei Watch might have been worth the wait. The Chinese OEM definitely focused on the quality and appearance of the wearable, giving off the appearance of a truly timeless timepiece, even more than the LG Watch Urbane, which was for some time the luxury Android Wear smartwatch to vie for. The Huawei Watch does come with a price tag to match, though it seems that it will be the new base line for this second generation of Android Wear devices.
Read our hands-on of the Huawei Watch to check out this Apple Watch contender.
The 2nd gen Moto 360, on the other hand, is a rather mixed bag. It is both the same and different from its predecessor, though visually more the same than different. This time, however, Motorola is giving more choices when it comes to size and appeal, with two sizes for men and one for women, and a variety of band to go with it.
Here's our brief time with the 2nd Gen Moto 360 as well as an ever briefer time with the Moto 360 Sport.
While you can now pre-order these to (or three) smartwatches from Google Store, you are, of course, limited to the stylistic choices. The Huawei Watch goes for $399 and is only available in its Silver stainless steel variant with a matching stainless steel link bracelet. The Moto 360 2nd Gen for Women has a lower $329.99 price tag, though you can only choose the Gold with brush leather band option. Interestingly, the Moto 360 2nd Gen for men is priced even lower at $299.99 but has a choice between the 42 mm Black case with black leather strap or 46 mm Silver case with Cognac band. No sign of the Moto 360 Sport yet.
In addition, Huawei has also announced the availability timetable for the Huawei Watch in other parts of the world. Starting this month, its smartwatch will go on sale in Canada, Germany, France, Spain and Italy. October will see the device arrive in the UK, Japan and UAE. European prices for the Huawei Watch go from 399.00 to 699.90 EUR.