Moto 360 hands-on: 2nd gen, Men's and Women's
Motorola has revealed their 2nd-generation Moto 360 smartwatch in several iterations, the lot of which have been around our wrists. We're having a look at the new collection this afternoon (or evening, if you're in Berlin like we are). In all the Moto 360 will be available in four editions – two sizes for the "Men's" version, one size for "Women's", and another for the Moto 360 Sport. Both Women and Men's versions will have a 42mm diameter while the larger Men's size will have a 46mm diameter.
The 2015 edition of the Moto 360 is ever-so-slightly different from its predecessor. The display is very, very similar – it's still got the same shape, at least – until we can get these devices home, we'll have to wait to see how brightness compares. Having two different size watch faces should provide an interesting contrast from the past as well.
The display on all of these models is a backlit LCD, all covered with Corning Gorilla Glass 3.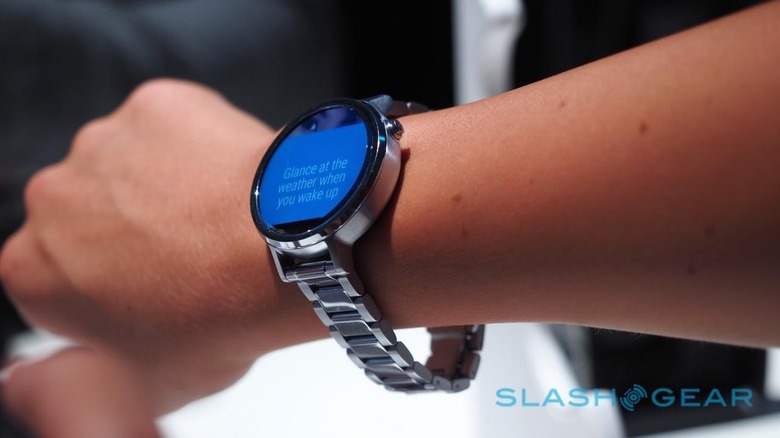 Inside we've got a Qualcomm Snapdragon 400 processor with 1.2GHz quad-core CPU. That's WELL powered over the previous device which used a processor from Texas Instruments, first implemented several years ago.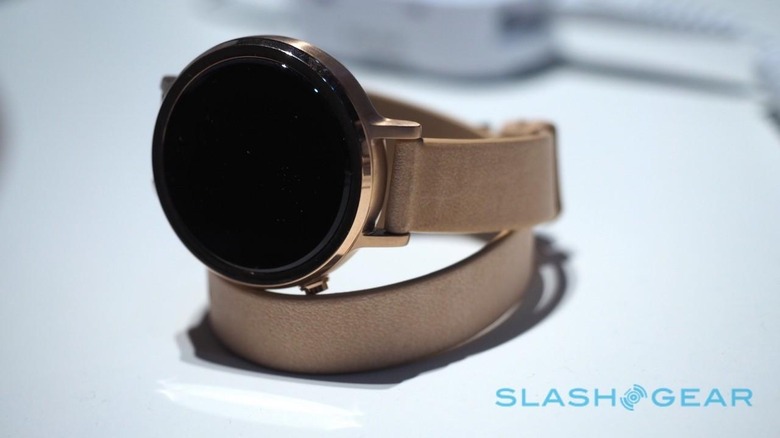 RAM sits at 512MB while this machine now has 4GB of internal storage as well as Bluetooth 4.0 (LE) and Wi-fi 802.11 b/g. This device also has an accelerometer, ambient light sensor, gyroscope, and a vibration/haptics engine under the hood.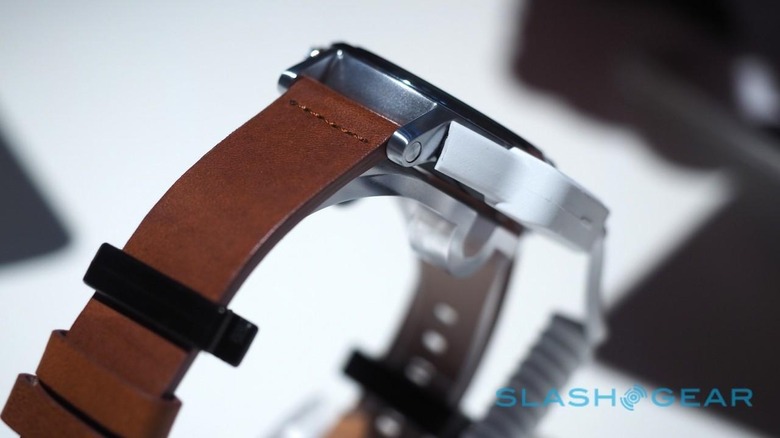 This device is IP67 dust and water resistant – not water proof, just resistant. You'll have 2x digital microphones for voice commands and wireless charging (with a dock included in the box).
The women's version of the watch works with a 16mm band, while both men's models work with a 22mm band, and all are replaceable.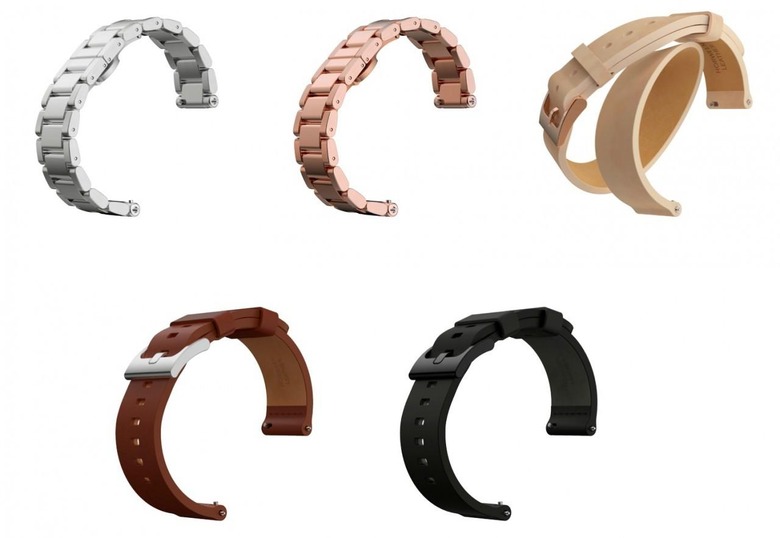 Below you'll see a list of different kinds of straps and bezels you'll be able to get with this new Moto 360.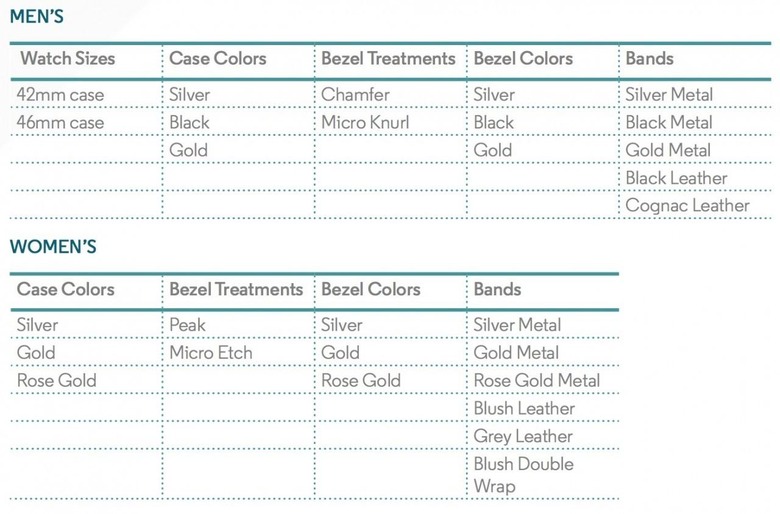 Stick around as we get this device in for review – until then, remember what the first Moto 360 was capable of, and expand your mind.