Subtle 2020 Volvo XC90 refresh hides huge electrification change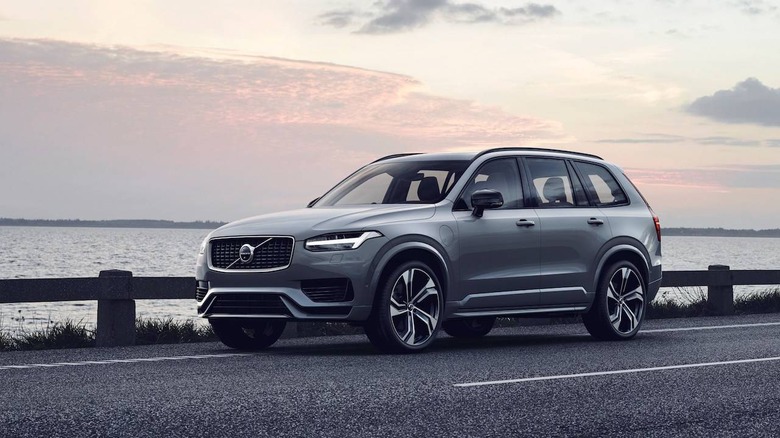 Volvo has revealed its refreshed 2020 XC90 SUV, but more important than the gently-massaged design is the new mild hybrid system that the automaker says will spread throughout its range. The second-generation XC90 was the first of Volvo's reinvention vehicles, launching a new design language, new range of engines, and a more luxurious – and distinctly Swedish – experience inside back in 2014.
Volvo then proceeded to apply that recipe for success across its subsequent cars, SUVs, and crossovers. The XC90 was joined by the S90 luxury sedan and V90 wagon, together with the V90 Cross Country crossover. At the same time, the 60 Series was rebooted, with XC60, S60, V60, and – most recently – 2020 V60 Cross Country variants. The 40 Series, most notably the XC40 crossover, helped the automaker debut Care by Volvo, its subscription-based driving package.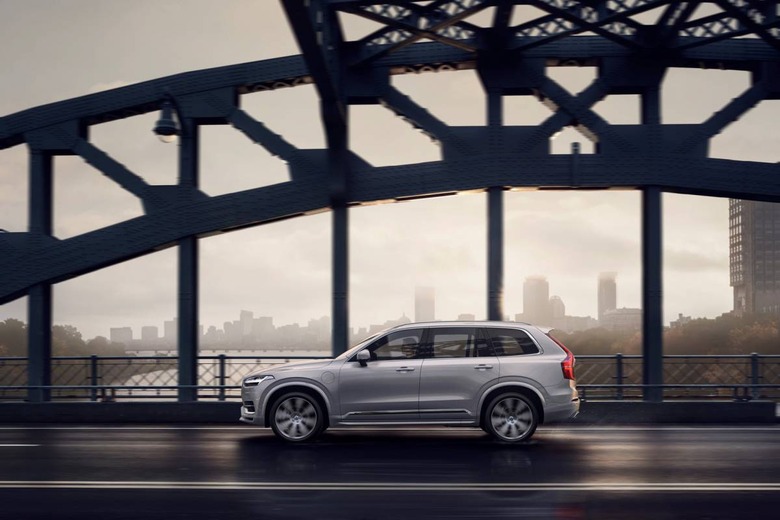 Until now, Volvo has offered two different electrified drivetrains. The T6 Twin Engine Plug-in Hybrid and T8 Twin Engine Plug-in Hybrid pair gasoline engines with a battery pack and electric motors. Each delivers an all-electric range, or can combine both power sources for maximum range and performance.
Electrification across the board
Volvo's ambitions for electrification have escalated, however. The automaker had already confirmed that all of its models will eventually be electrified by the middle of the next decade; now, it's giving another example of how it'll do that. That's the Volvo B-badged powertrains.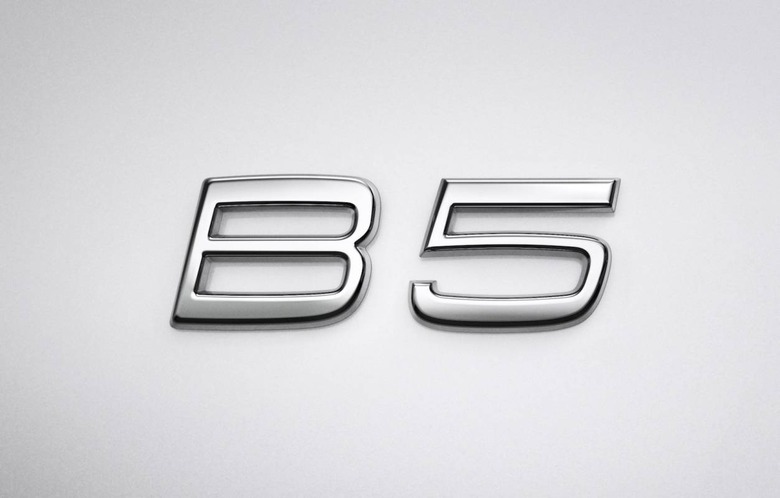 They're mild-hybrids, effectively using smaller batteries and electric generator-motors that can recuperate energy generated while the vehicles are braking. That power can then be used to offset the internal combustion engine during acceleration. The B-badged Volvos aren't expected to have any electric-only range, but Volvo says that it could still reduce fuel consumption by up to 15-percent, along with cutting emissions.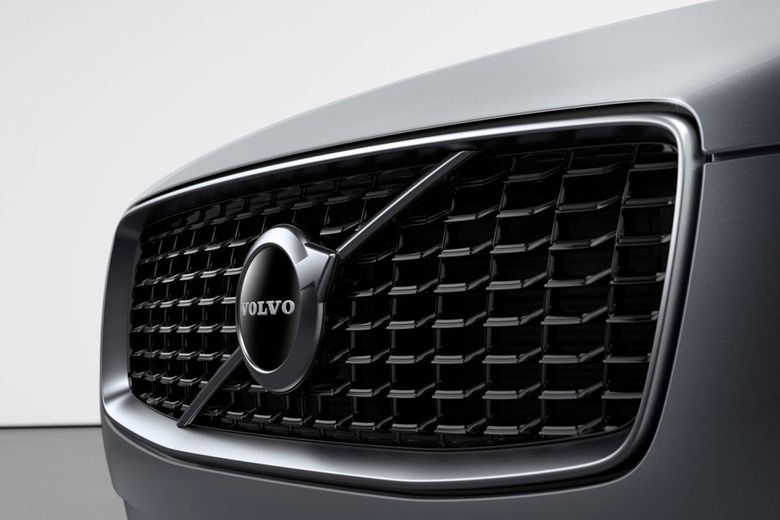 Volvo will offer B-badged versions of both its gas and Diesel engines, kicking off with the XC90 and XC60 SUVs. A new brake-by-wire system will balance the regenerative power system and the traditional mechanical brakes. First off, there'll be an XC90 B5 mild hybrid, in diesel or gas form, and an XC90 B6 gas mild hybrid. The XC60 will have a B5 mild hybrid in gas or diesel form, a B6 gas mild hybrid, or a B4 diesel mild hybrid; the B5 in gasoline form will be available in both front wheel drive or all-wheel drive configurations.
2020 Volvo XC90
With the changes under the hood, the surface alterations to the 2020 XC90 refresh are minor. Even Volvo admits they're subtle: then again, even five years after its debut, the second-generation SUV still looked relatively clean. New wheels and exterior colors have been added for the 2020 model year, along with a new grille.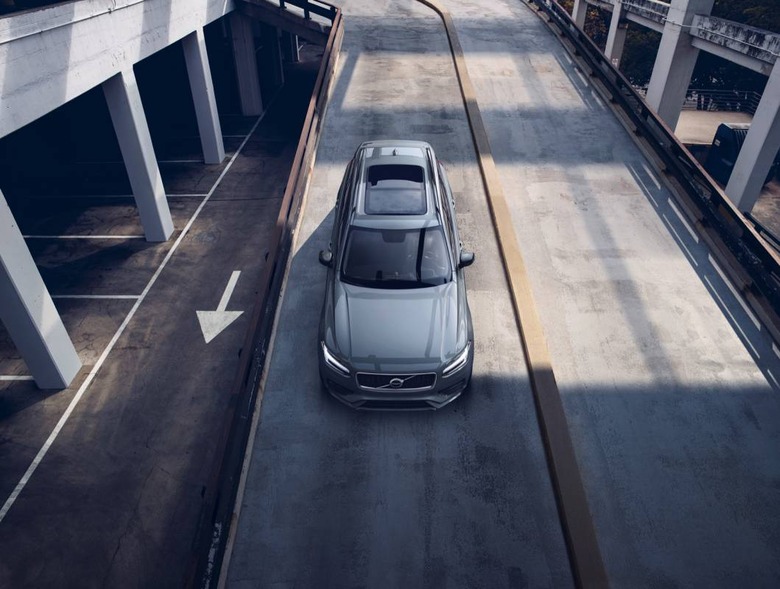 Inside, there's now a choice of seating configurations. Joining the seven-seat option and the four-seat Excellence luxury version is a new six-seat configuration. That has three rows of two seats each. New wool blend materials see the 2020 XC90 follow the rest of the Volvo range in offering non-leather options.
The Volvo Sensus infotainment system now gets integrated Spotify support, and Android Auto has been added to the Apple CarPlay support. However this isn't Volvo's all-new, next-generation Sensus which will be based on Android. On the safety front, there's now steering assistance in City Safety and the Blind Spot Information System, while Oncoming Lane Mitigation is also now an option. Cross Traffic Alert can autobrake now, too.
Volvo says that the 2020 XC90 will go into production in May, at its Torslanda plant in Sweden. It's available to order now.
There's one big mild hybrid downside - for now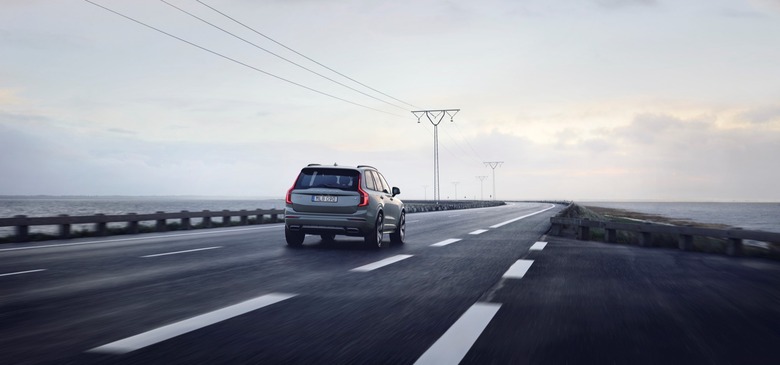 Unfortunately, wander down to your nearest Volvo dealership and there'll be a configuration that's conspicuous by its absence. Volvo says that, while its mild hybrids are available to order now in the 2020 XC90, that's not the case for the US. Indeed there's no word on when the 2020 XC90 B6 or XC90 B5 might launch in the US.