The Toyota Supra is back: 5 things you need to know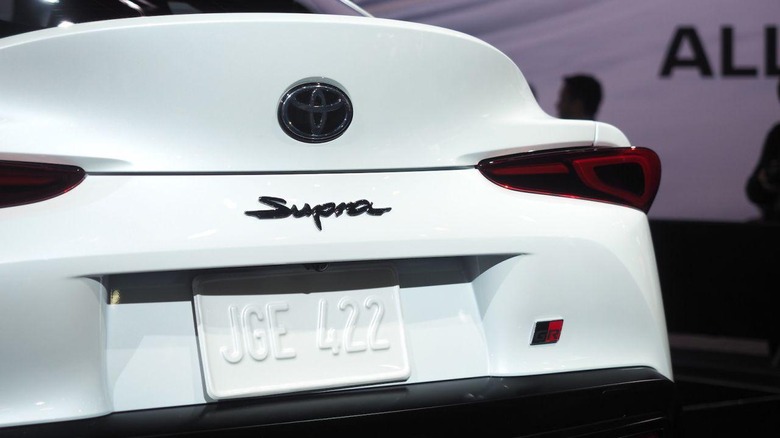 The Toyota Supra is back, more striking than ever and promising everyday GT usability and no shortage of fun. Finally revealed at the Detroit Auto Show 2019 this week, it marks the end of months of leaks and teasing. With the iconic car now in its fifth generation, read on for five things you need to know about the Supra's return.
The 2020 Supra styling is love-it-or-hate-it
Subtle isn't a word in the new Supra's vocabulary. Taking its inspiration from the 2014 FT-1 Concept, the result is a Toyota that's far more striking than anything the automaker has launched in the past few years. As with all bold design, of course, that means not everybody is going to like it.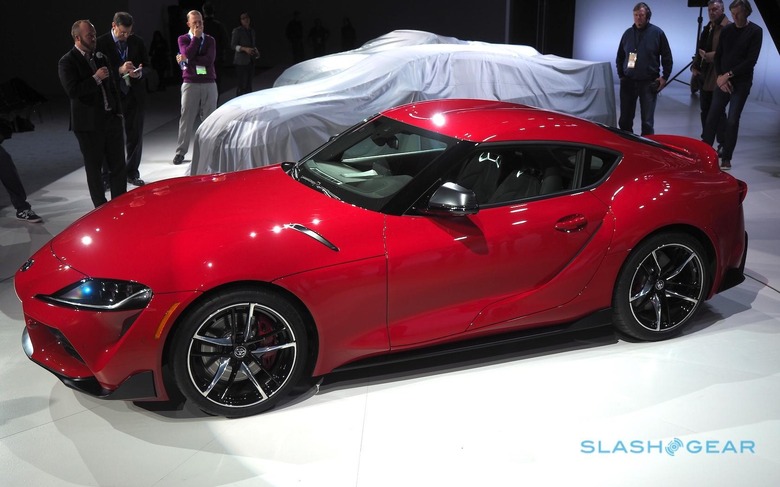 The side-profile is probably easiest to love, with the exaggerated proportions of a long, long hood and a two-seater cabin pushed right to the rear of the car. The double-bubble roof – an aerodynamic nod to the classic 2000 GT – is a neat touch, too. Muscular rear haunches emphasize the rear-wheel drive.
It's the front and rear views which may prove more divisive. The protruding central grille, flanked with gaping air intakes, has hints of F1 car about it. The complex headlamps with their underscore strip of daytime running light blend into kohl-like cutlines that arch into the bumper.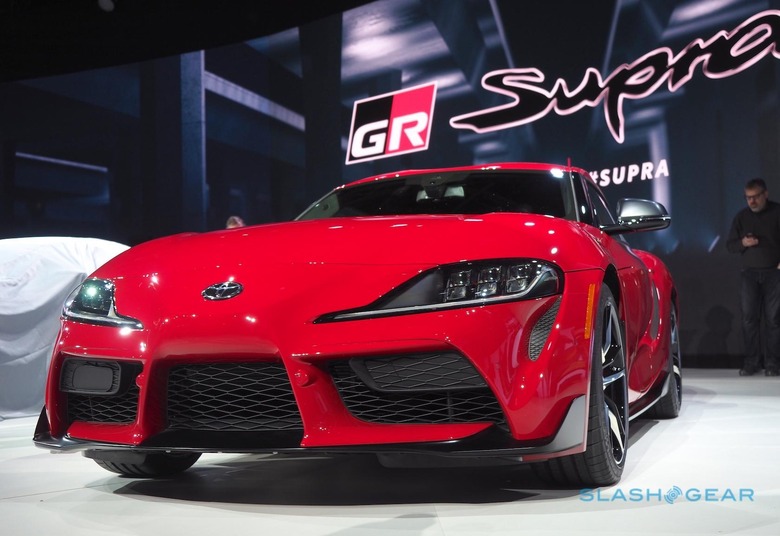 That theme is even more pronounced at the back, the integrated spoiler flowing down into the curved fenders by virtue of more gaping cutlines. Toyota has kept the rear lamps more straightforward, but the large badging could be a turn-off to some. 19-inch wheels – wider on the rear than the front – are standard.
Power that's usable, not excessive
How much grunt does the modern GT car need? Toyota has decided on 335 horsepower and 365 lb-ft of torque for the 2020 Supra, courtesy of a 3.0-liter inline-six engine from BMW. As we've seen on the Z4, features like a twin-scroll turbo, direct fuel injection, and continuously variable timing help bring that power out earlier in the rev range.
It means a 0-60 mph time of 4.1 seconds, Toyota estimates, and an electronically-limited top speed of 155 mph. That's not going to shame a supercar, but it should make for plenty of everyday fun. As, too, should the standard active differential.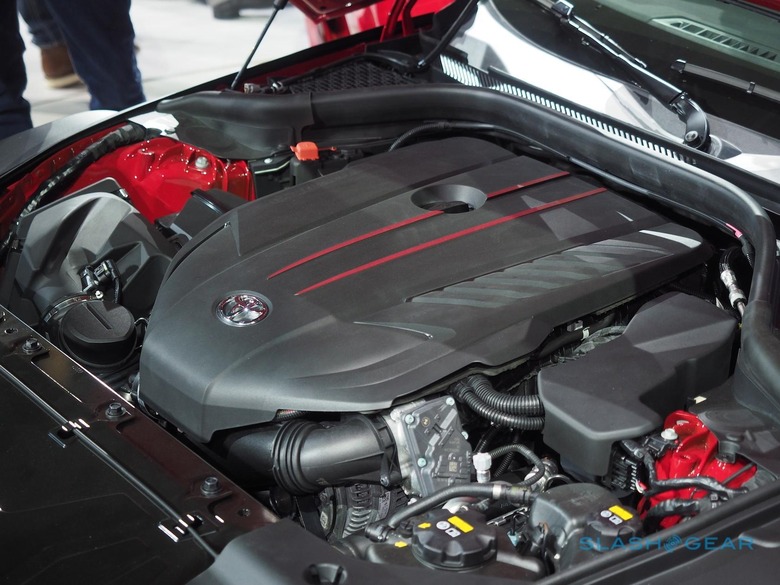 Unlike the brake-based torque differentials many other cars offer, which slow the inside wheel to tighten cornering, the 2020 Supra has an active system. It can shift power between 0 and 100-percent between each rear wheel as required, balancing oversteer and understeer.
A single Sport mode keeps things simple, too. That gives the electric, variable-ratio power steering more heft, sharpens up the shifts from the 8-speed automatic transmission, makes the active diff more aggressive, and the accelerator sharper. It also boosts the exhaust sound.
The 2020 Supra has plenty of BMW DNA
As the engine makes clear, the 2020 Supra shares plenty with the BMW Z4. BMW and Toyota's partnership back in 2013 promised two different, brand "authentic" cars despite the shared development, though at some point the overlap was going to be clear. Nowhere is that collaboration more obvious than inside.
Slide into the standard sports bucket seats and you'd be forgiven for thinking you were looking at the dashboard of the Z4. BMW's switchgear, iDrive rotary controller for the infotainment system, and stubby electronic gear-shifter are all carried over from the German car, with only the Toyota badge on the steering wheel and the Supra graphics in the digital instrumentation display to remind you otherwise.
Toyota is keeping 2020 Supra specs simple
BMW announced the new Z4 last year, and already has several different models. In contrast, there's basically one 2020 Supra, just offered in a couple of trim levels. No matter which spec you go for, you get the same 3.0-liter engine and rear-wheel drive, and the same performance.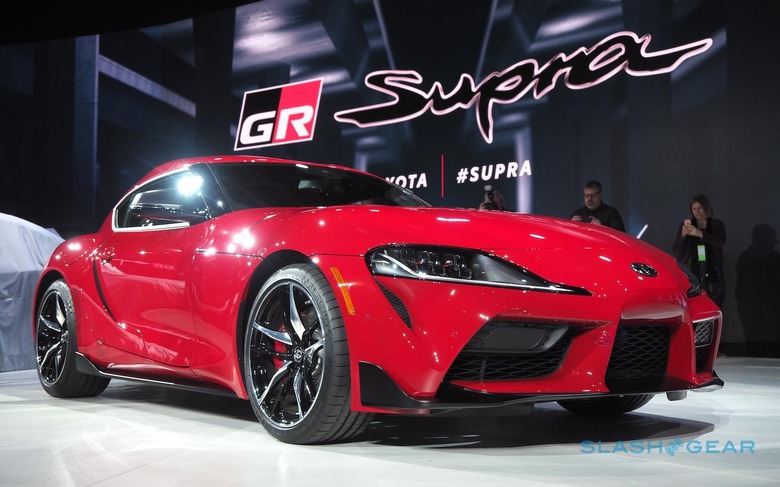 The entry-level 2020 Supra 3.0 gets Alcantara seats and a leather-wrapped steering wheel, dual-zone climate control, a 6.5-inch non-touch display for the infotainment system, a Bluetooth, and iOS device connectivity. Forward collision warnings, automatic emergency braking with pedestrian detection, lane departure warnings with steering assist, auto-high-beams, and road sign assist are standard.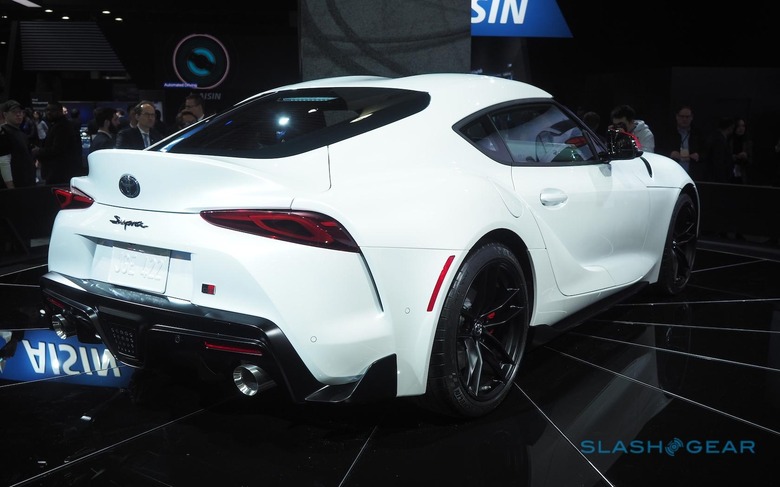 Step up to the 2020 Supra 3.0 Premium, meanwhile, and you get heated leather seats, an 8.8-inch touchscreen with wireless Apple CarPlay support, wireless phone charging, and a 12-speaker JBL Audio system. On both trims, there's a $1,195 Driver Assist Package option, which includes full speed adaptive cruise control, blind spot monitoring, rear cross traffic alerts, parking sensors, and rear collision warning.
The 2020 Supra is priced from under $50k
Ever since the Supra was confirmed to be returning, speculation about just how it will be priced has run riot. Now, we know the details. The 2020 Supra 3.0 will start at $49,990 (plus $930 destination), while the 2020 Supra 3.0 Premium will start at $53,990 (plus destination).
How competitive is that? In terms of the new Z4, the answer is "very competitive indeed." BMW's Z4 sDrive30i Roadster slightly undercuts the entry-level 2020 Supra 3.0 at $49,700 (plus destination), but does so with a 2.0-liter four-cylinder engine making do with 255 hp and 295 lb-ft of torque. That adds up to a 5.2 second 0-60 mph time, well behind the Toyota.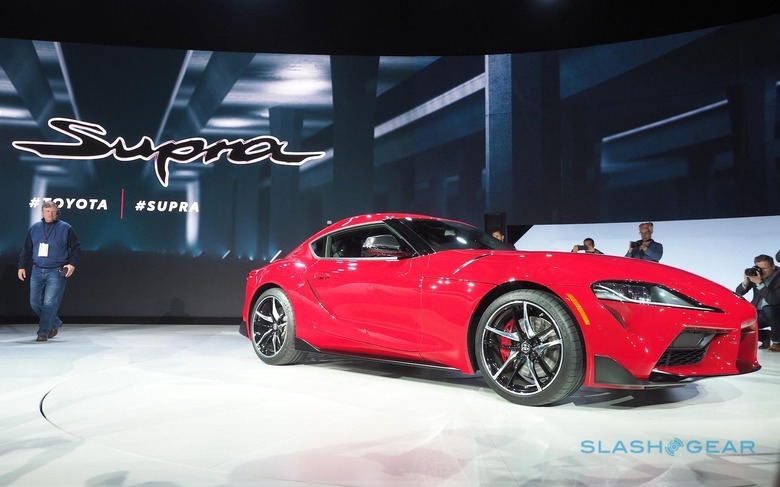 The 2020 BMW Z4 M40i, meanwhile, will use a 3.0-liter inline-six turbo like the Supra, but raises horsepower and torque to 382 hp and 369 lb-ft respectively. Despite BMW initially suggesting a 4.4 second 0-60 mph time, the official 0-60 is actually 3.9 seconds. Pricing for the Z4 M40i hasn't been confirmed yet, but we're expecting something in the region of $66k.
Obviously BMW's car is a convertible, while the Supra is a coupe: if you really want open-top motoring, Toyota can't help you (at least not yet). Still, on a dollar-per-smile front, the 2020 Supra looks to be ahead. We'll have to wait until it arrives this summer to find out just how true that turns out to be.
[Updated to reflect BMW's official M40i 0-60 mph figures]