2020 Shelby Super Snake Bold Package adds paint jobs as wild as its 825hp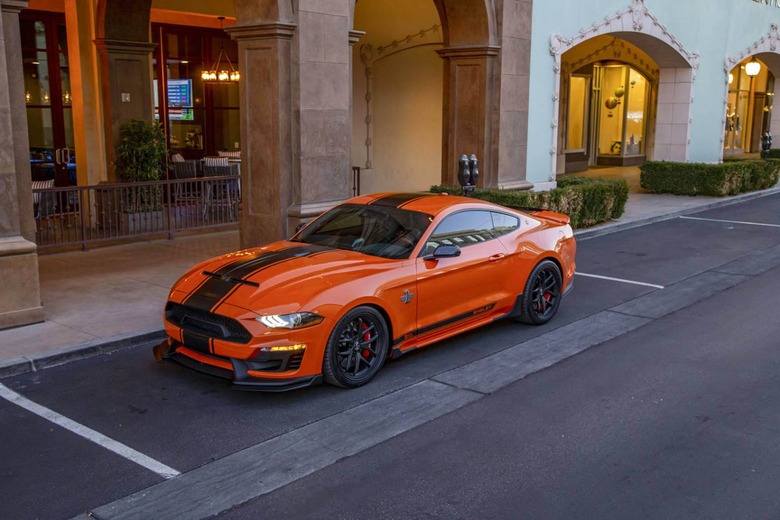 How do you make a 825 horsepower Shelby Super Snake even hotter? The answer is to make your uber-Mustang unavoidably eye-catching, courtesy of the tuning company's Bold Package. Shelby American plans to make just thirty of the cars, all built by hand.
The 2020 Shelby Super Snake, if you've been hiding under a muscle car rock, is the tuning firm's vision of a pumped-up Mustang. Starting out with the regular GT's 5.0-liter V8 engine, Shelby applies a supercharger and special tuning, together with performance cooling and more.
It makes for a 0-60 mph time of 3.5 seconds, not far off the time Ford quotes for its own potent 2020 Mustang Shelby GT500. The Super Snake also gets a special Brembo brake system, the Ford Performance track handling pack, performance half shafts, and a special brake and bearing duct cooling system. Throw on some special 20-inch forged aluminum wheels, a rear spoiler, and some Super Snake logos, and you're looking at a reinvented car.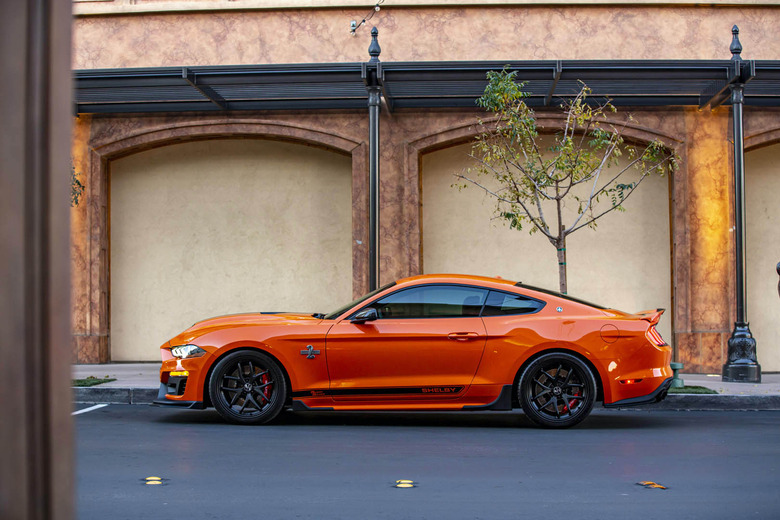 That is, unless you want something really visually arresting. The Bold Package brings back some of the classic color schemes offered on the Shelby cars of the 1970s, with three options to pick between.

There's an Twister Orange car with black stripes and matching orange interior accents, or two combinations of black and green. One has a predominantly Shadow Black car, with green stripes; the other flips that, with a Green Lime car bearing black stripes. Both have matching green interior accents.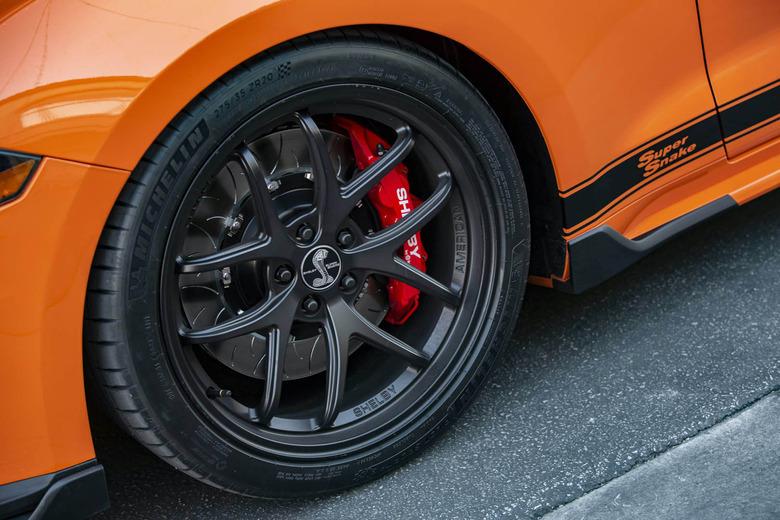 Whichever finish buyers choose, there'll be ebony Shelby wheels as standard. Indeed the only real options that there'll be are whether to go for a fastback or a convertible body style, and whether to pair the supercharged V8 with a 10-speed automatic transmission or a 6-speed manual.
As exclusives go, we're talking about rarity stacked atop rarity. Shelby only makes 500 of the Super Snake each year, with prices starting at $123,295. Of that, only 30 Super Snake Bold Package cars will be produced. As you'd expect, they'll be built in the US.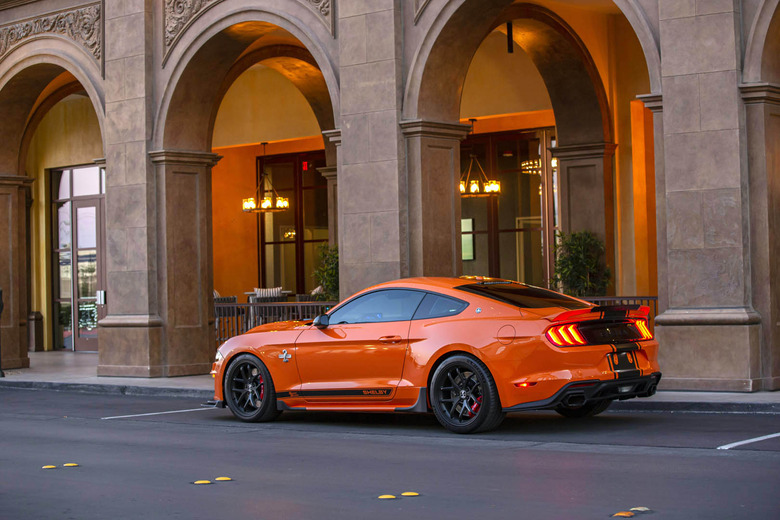 This color makeover for the Mustang isn't the first we've seen in recent weeks. Just last week, in fact, Ford showed off a custom finish of its own, with the 2020 Mustang Shelby GT350 Heritage Edition Package finishing the tuned coupe with a classic white-with-blue-stripes look to mark the anniversary of the original GT350 back in 1965.