2020 Mustang Shelby GT350 Heritage Edition Package is retro done right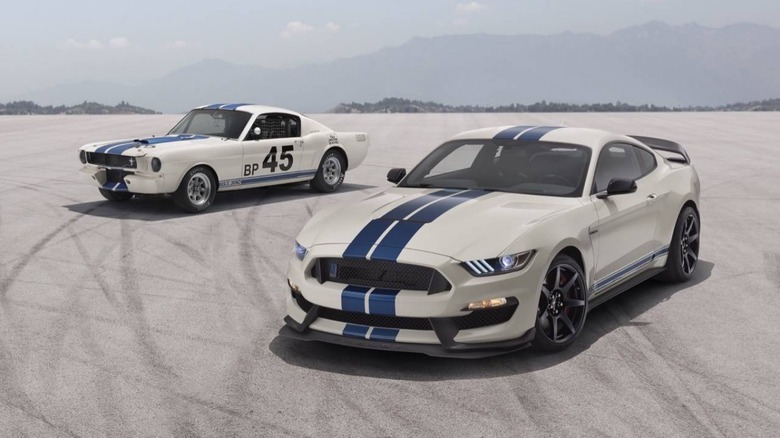 The GT350 name has some serious lineage, and that's what Ford is tapping into with the new Heritage Edition Package for the 2020 Mustang Shelby GT350 and GT350R. Featuring exclusive livery – including some striking contrast racing stripes – the two cars add to the 2020 model year's mechanical upgrades under the skin, in a nod back to the earliest days of the nameplate.
Back in 1965, it was racing driver Ken Miles' chance to put the Mustang Shelby GT350 on the map at Green Valley Raceway in Texas. His Mustang didn't have the power of today's GT350, but the paint job is a lot easier to replicate.

So, the Heritage Edition Package takes the 2020 version of the GT350 and GT350R, and gives it a makeover. The Wimbledon White paint is given Guardsman Blue over-the-top and side race stripes. There are also matching Guardsman Blue badging on the front and rear, along with a matching badge inside. GT350R Heritage Edition Package cars get all-black seats, with red accent stitching.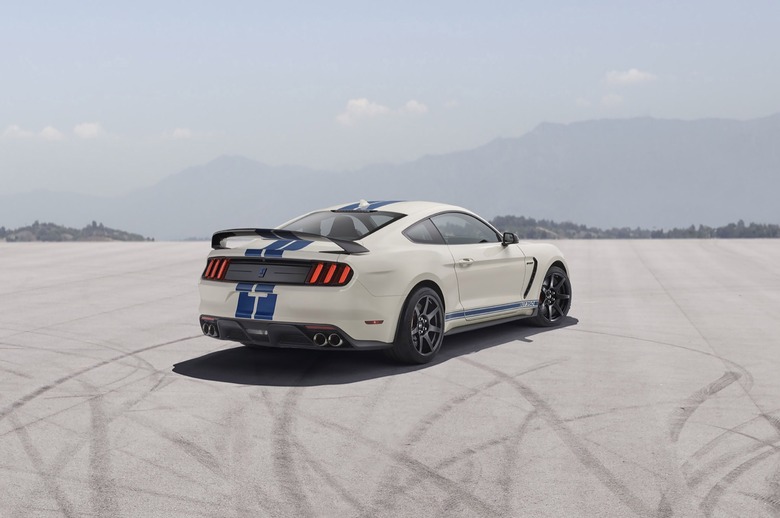 What you don't get is any more power. Ford is counting on its already-announced upgrades to the two Mustang Shelby cars to satisfy there, with the 2020 model year getting new tuning for its MagneRide suspension, revised antilock braking, and revised front chassis geometry to improve on steering feel. The GT350R throws in a redesigned high-trail steering knuckle – borrowed from the Shelby GT500 – along with a new steering rack and recalibrated electric power steering control.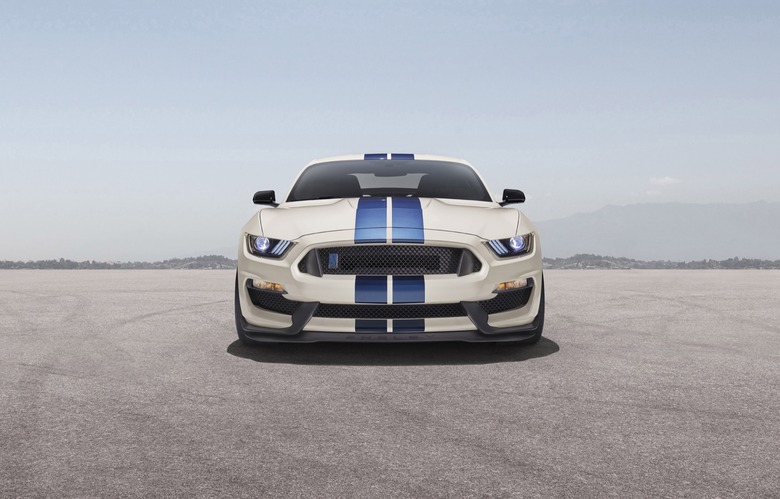 Standard is the six-speed manual TREMEC transmission, along with 526 horsepower from the GT350's 5.2-liter V8. The GT350R nudges that up to 527 hp.
So, the fancy stripes won't make either car go any faster, but they'll certainly look the part. The 2020 Mustang Shelby GT350 kicks off at $60,440 (plus destination), while the 2020 Mustang Shelby GT350R starts at $73,435. Add another $1,965 onto those numbers for the Heritage Edition Package, which is up for order now. Ford says deliveries of the cars should ship this Spring, and that the package itself is limited-edition, though we don't know how many cars will actually be produced.