2020 Bentley Bentayga Hybrid First Drive: Charged with Change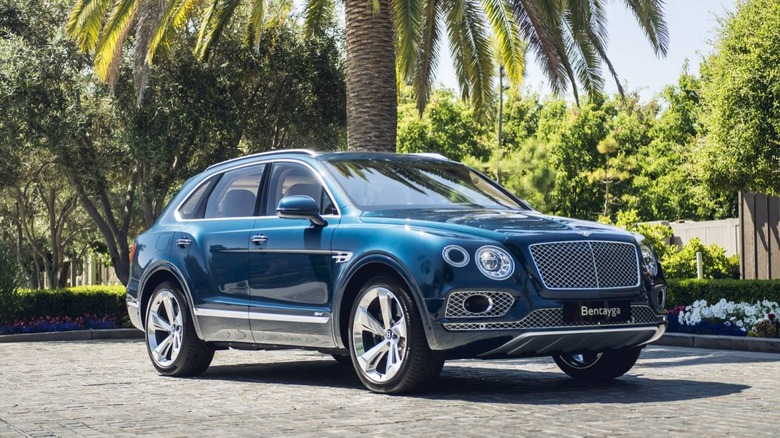 Bentley probably isn't the first automaker you'd associate with electrification, and unsurprisingly the 2020 Bentayga Hybrid is not your typical electric SUV. The newest – and, at $156,900, most affordable – version of the company's still-mildly-controversial luxe truck, the Bentayga Hybrid arrives at the dawn of a new age for Bentley, one where green isn't just a shortened reference to "British Racing Green."
According to Bentley, it's the first luxury SUV to go electric (the Range Rover Hybrid is a lovely car, they agree, but not something they'd consider to be in the same class). It's also the automaker's first six-cylinder model, the V6 twin-turbo gas engine contributing 335 horsepower and 332 lb-ft of torque to the total 443 hp and 516 lb-ft.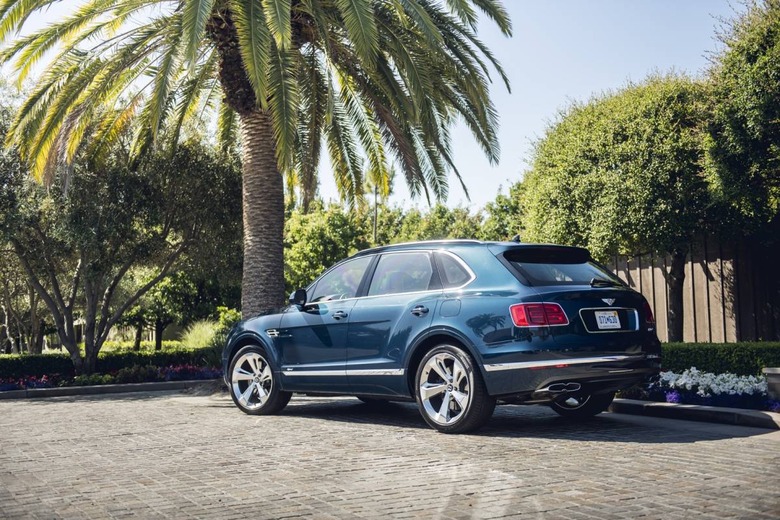 The electric motor provides the rest, powered by a 17.3 kWh battery that'll charge – given a 240V Level 2 outlet – in 2.5 hours. 0-60 mph comes in 5.2 seconds, and the Bentayga Hybrid will keep on going to a top speed of 158 mph. Slower, certainly, than a Bentayga V8, but Bentley's 50 mpg US fuel economy equivalent for the hybrid is almost three times as good as the gas-only version.
Pure electric range is 16 miles on the EPA's test cycle, though Bentley says it expects real-world performance almost double that. Even so, it's hardly Tesla-rivaling. A Bentley pure EV will have to wait until 2025 at the earliest, the automaker tells me.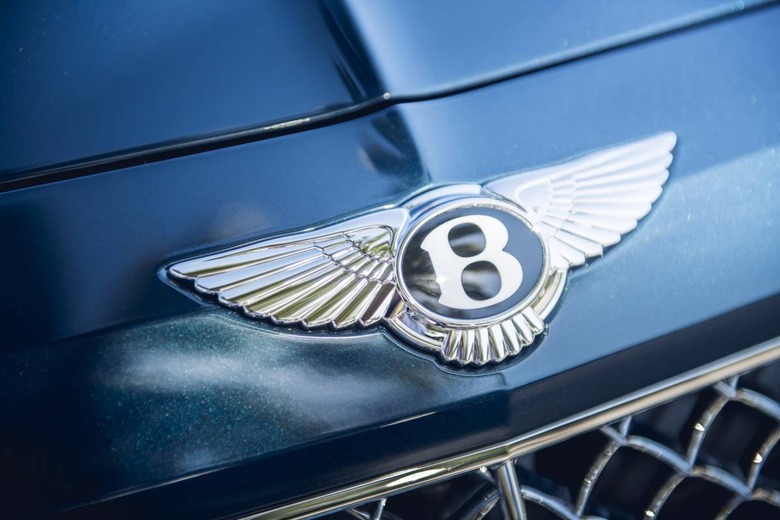 The automaker's customers probably aren't focused on maximizing all-electric driving, mind. Instead it's more likely to be factors like near-silent low-speed motoring, the ability to use carpool lanes in states that offer them, and of course the fact that this is the most attainable Bentayga – indeed the most attainable new Bentley, period – around. That affordability doesn't mean you're diluting what makes a Bentley, well, a Bentley, mind.
Indeed the Bentayga Hybrid drives so well, it's a reminder that electrification and luxury cars really are a perfect match. One of the joys of Bentley's big gas engines has always been the surfeit of low-end torque, the way the cars just surge effortlessly away from a standstill. While on paper this new hybrid SUV has less torque than the 568 lb-ft of the Bentayga V8, because it arrives much sooner the electrified Bentley actually feels more urgent when you pull away.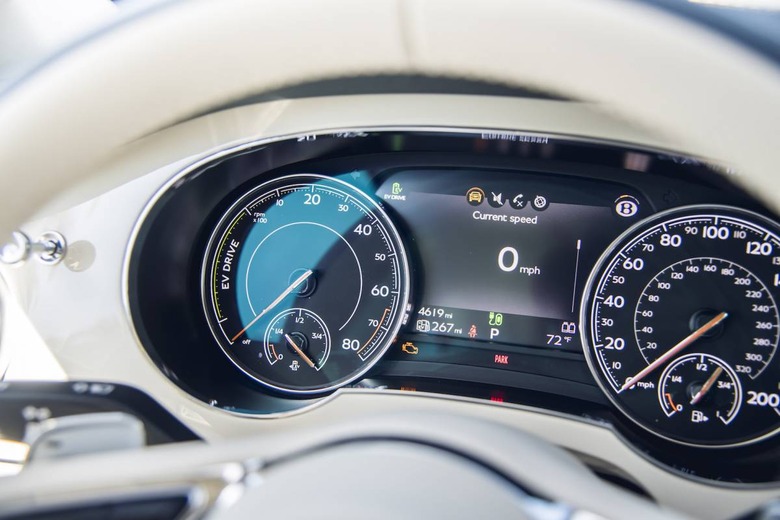 That's only half of the equation, though. The other huge advantage to EVs is the absence of sound, something that's a constant obsession among luxury automakers too. Driving the Bentayga Hybrid is an even more serene experience than its siblings, the blending point between all-electric power and the V6 engine kicking in pretty much unnoticeable unless you're really, really looking out for it.
Air suspension is standard, of course, and the Bentayga Hybrid wafts along nicely. With around 500 pounds added to the V8's already-considerable curb weight, the electrified Bentley tips the scales at 5774 pounds in four-seat configuration. Despite that, the adaptive dampers do an impressively good job at avoiding body roll. I didn't have a V8 on-hand to compare back to back, but the Hybrid felt just as composed as I remember it being in the corners. My only real complaint is a somewhat insulated feel through the brake pedal, which muffles feedback as to what the otherwise capable brakes are doing.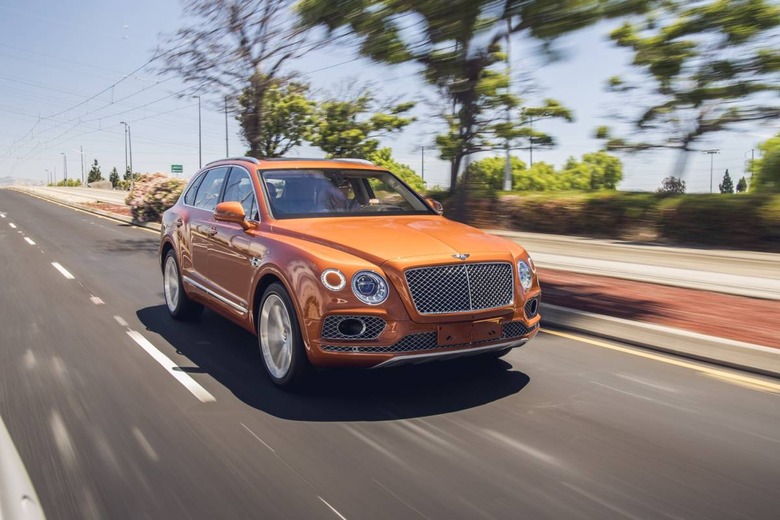 The grand irony here is that, typically, you pay more for the hybrid version of a car. Bentley has upended that expectation, however. The Bentayga V8 is a great SUV, and would until now have been my pick of the range, yet beyond demanding a certain badge I just can't figure a reason to buy it over the Bentayga Hybrid.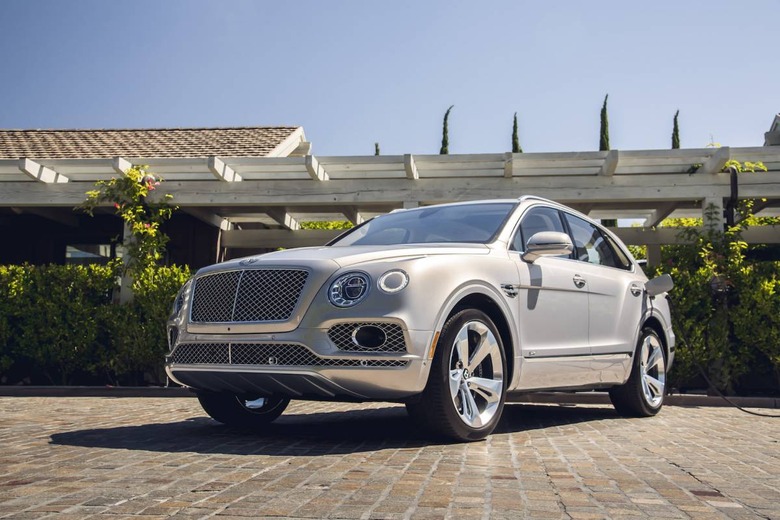 It's easy to dismiss luxury cars as solely the concerns of a very rarefied audience. Certainly, it's not like potential Bentayga Hybrid customers will be cross-shopping with a Toyota Prius. The inroads of electrification to more categories, however, is something worth noting. Bentley says that it expects to have hybrid options for all its models by 2023, and it's almost certain not to be alone in its various segments. That's a whole lot of investment, research, and development into electric drive from automakers with deep pockets, which will eventually trickle down into more affordable models across a variety of marques.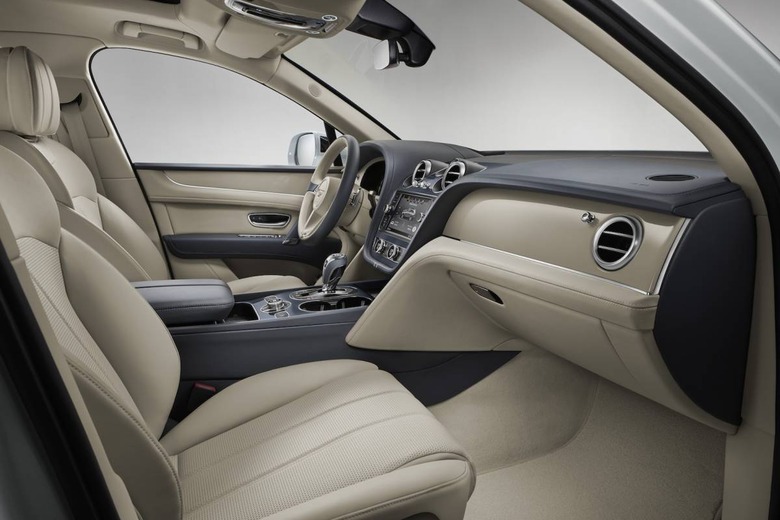 The SUV's cabin is, as you'd expect, lavishly outfitted with leather, wood, and metal; check off the $16k Mulliner Driving Specification and things get even more plush. Go crazy, and Bentley's Co-Creation team will hand-craft pretty much whatever you want. Unfortunately the tech isn't quite as polished as other recent cars from the company.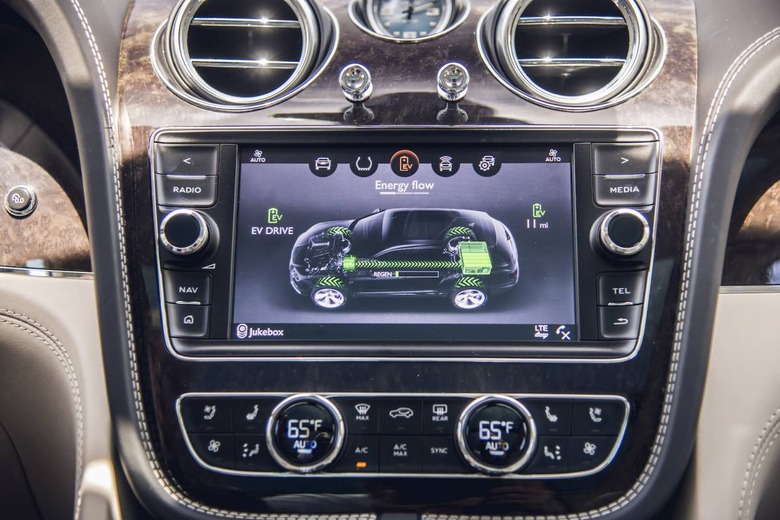 Hop into the Bentayga Hybrid from, say, a Continental GT, and you'll notice the difference immediately. The SUV offers all the features like adaptive cruise control, parking assistance, a beastly Naim audio system, connectivity, and the like, while for the Hybrid there are new EV menus, a mapping overlay showing how far you could drive on the remaining electric range, and three modes – hybrid automatic, all-electric, and hold which preserves the remaining charge – to handle how the power is used. It just doesn't look quite so clean, and work so intuitively and responsively, on the Bentayga's 8-inch touchscreen compared to what you'd find in the new Coupe and Convertible.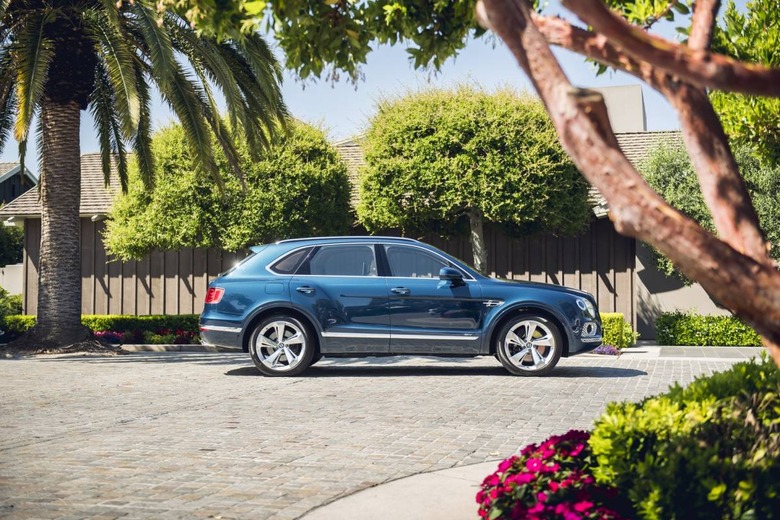 I suspect that won't be a deal-breaker for potential 2020 Bentayga Hybrid buyers, and nor should it be. The new SUV works both as the automaker's first attempt at electrification, and as a template for how EV and luxury can not only co-exist but flourish. With Bentley's 100th anniversary this year, reinvention may well be the gift that keeps on giving.