2019 Range Rover P400e Plug-In Hybrid Luxury EV Gets Its Price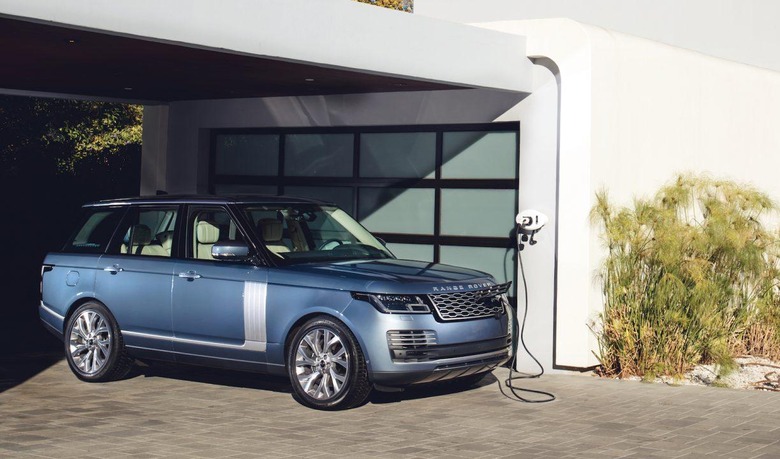 Range Rover has priced up its high-end hybrid, the P400e, the first time a plug-in hybrid has been offered on the automaker's plush SUVs. Both the 2019 Range Rover and the 2019 Range Rover Sport will be offered in P400e form, with up to 31 miles of all-electric range and zero emissions.
The P400e drivetrain combines a four-cylinder Ingenium gas engine with an electric motor and a 13.1 kWh lithium-ion battery, via an eight-speed automatic transmission. The gas engine contributes 296 horsepower, while the electric motor adds its own 141 horsepower. Total system power is 398 horsepower, with a healthy 472 lb-ft of torque.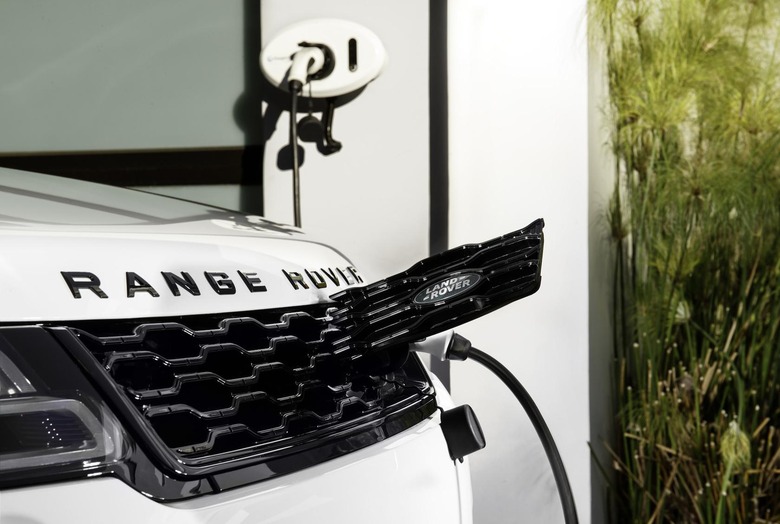 That actually puts the P400e just one step behind Range Rover's latest 5.0-liter supercharged V8 in terms of power and torque. In comparison, the automaker's 3.0-liter V6 turbodiesel offers 254 hp and 443 lb-ft, while the 3.0-liter supercharged V6 gas engine offers up to 380 hp.
Range Rover says the hybrid is good for a 0-60 mph time of 6.4 seconds, and a top speed of 137 mph. Two driving modes will be offered. The default, Parallel Hybrid mode, will automatically switch between gas and electric power depending on driving conditions, to deliver an on-road experience as close to that of an ICE Range Rover as possible.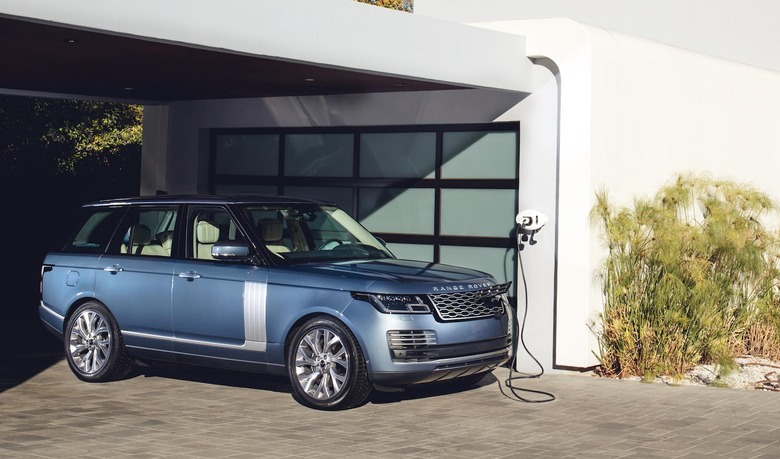 EV, or Electric Vehicle, mode, meanwhile, will use electric power only, for as long as the battery mounted under the floor of the trunk lasts. It's charged via a 7 kW onboard charger, with the socket behind the Land Rover badge on the front of the SUV. With a Level 2 220V/32 amp charger, the automaker says, it'll take around 2 hours 45 minutes for a full charge.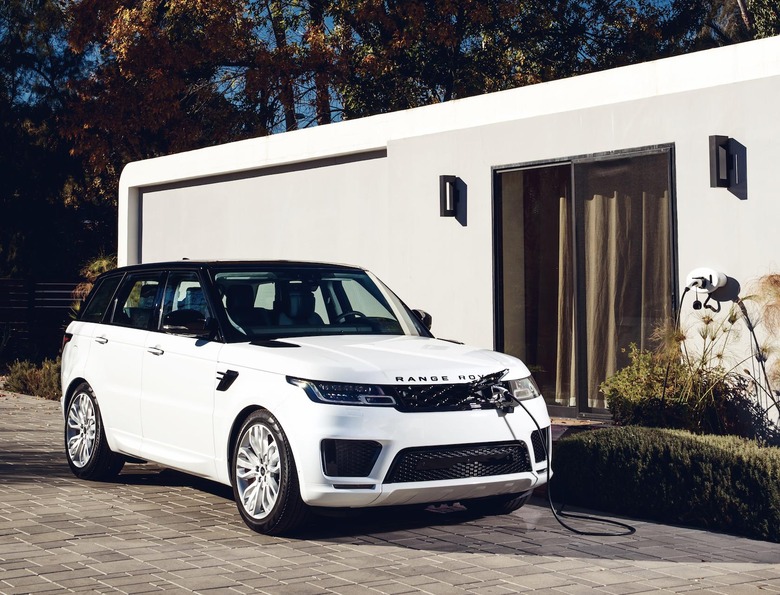 If you're rather take a more proactive role in deciding when the battery gets used, there's also a "SAVE" function. That holds the P400e's electric power, allowing it to be reserved for urban driving, for example. If you've programmed a route into the navigation system, meanwhile, Predictive Energy Optimization will figure out when best to use each power type depending on traffic, route gradient, and whether the route is through urban or rural environments.
For the 2019 Range Rover Sport P400e, pricing will kick off at $78,300. There's a new Wade Sensing feature that can show real-time feedback on water levels outside, along with more advanced driver-assistance tech.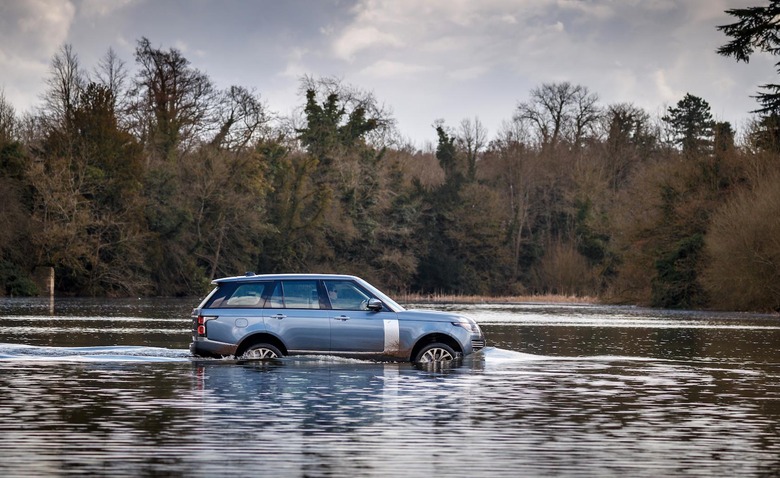 As for the larger, more luxurious 2019 Range Rover P400e, that will be priced from $95,150 in HSE trim. That will include InControl Touch Pro Duo, the automaker's twin touchscreen infotainment system as we reviewed in the 2018 Range Rover Supercharged LWB last month.