Volvo's most exciting car of the year will only be offered in depressingly minute numbers, the automaker has confirmed, with sightings of the 2019 S60 T8 Polestar Engineered on the road set to be rarer than a Ferrari or McLaren. Announced alongside the all-new S60 sedan earlier this month, the car will be the first of a new breed of Volvo vehicles given a thorough fettling by the Polestar team.
Polestar itself was rebooted twelve months ago, with Volvo shifting the division from its in-house tuner to a standalone company focusing on electrified performance cars. First of those will be the Polestar 1 hybrid coupe, with all-electric sedan and crossover models in the pipeline. However, the reinvented Polestar will also be offering customized versions of Volvo's own car line-up under the "Polestar Engineered" brand.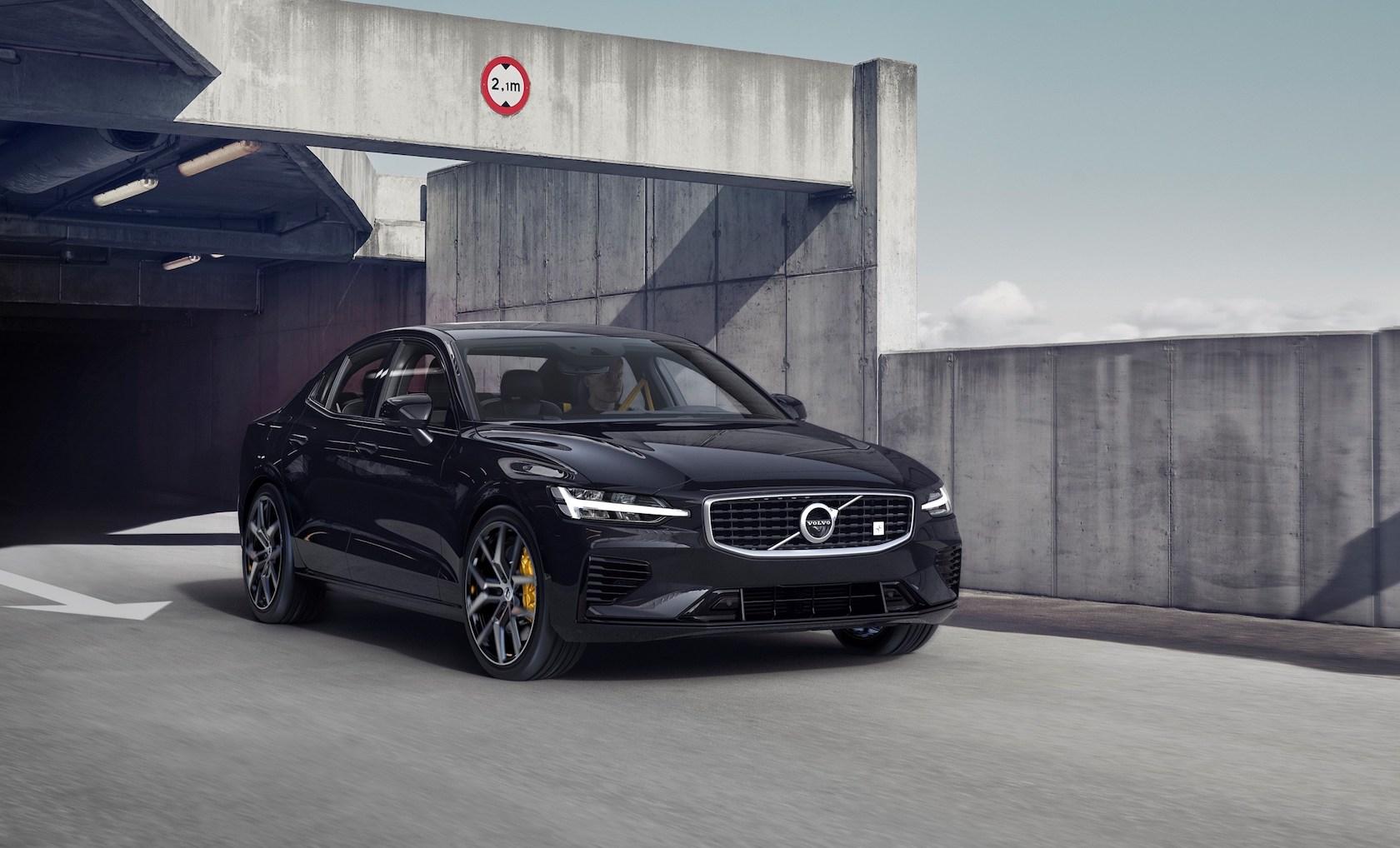 It's not just a new badge, either. Polestar will take the S60 T8, Volvo's hybrid version of the all-wheel drive sedan, and squeeze an extra 15 horsepower from the gas-electric drivetrain. That takes the total to 415 hp along with 494 lb-ft of torque, the latter increasing from the standard S60 T8's 472 lb-ft.
As well as the extra power, Polestar has also changed how that grunt reaches the asphalt. The S60 T8 Polestar Engineered will get Öhlins shock absorbers with dual-flow valves for its multi-link front and rear suspension, along with Brembo mono-block six-piston brake calipers with a single-piece casting design. New brake pads and sotted discs, with higher heat tolerances, are also added.
New lightweight wheels with an open design will join black chrome tailpipes, the new Polestar branding, and gold seatbelts inside to visually distinguish the car too. There'll also be new Contour Seats, a sports steering wheel, and metal mesh aluminum trim on the dashboard and center console.
That's the good news: now, the bad. Volvo won't be selling or leasing the 2019 S60 T8 Polestar Engineered outright, it'll only be available through the Care by Volvo subscription scheme. That includes the car, insurance, servicing, and other incidental costs for a set monthly fee.
Pricing hasn't been confirmed – the 2019 S60 T6 AWD R-Design will be $850 per month, for context – but Volvo says that it will only have 20 of the cars available for the US this year. Next year's allocation hasn't been decided yet, the automaker tells SlashGear. Care by Volvo reservations for the car will open on June 28, and if you really want one you're clearly going to have to act fast.
Update: Volvo has confirmed Care by Volvo pricing for the 2019 S60 T8 Polestar Engineered, and it's fair to say it isn't cheap. You're looking at $1,100 per month – before local taxes and registration fees – though perhaps that's worth it considering the twenty car rarity factory.