Volvo may have spun Polestar out as its electrified sports car brand for the future, but it's still looking to the EV experts to give its core model range a performance boost. The automaker has confirmed that the new Volvo 60 Series will be available in a Polestar Engineered form, with its hybrid drivetrain given a more aggressive twist.
Volvo brought Polestar Performance, the tuning company, in-house back in 2015, splitting it from the Polestar racing team from which it got its name. It used the brand – and the engineering talent that came with it – to offer hotter versions of regular Volvo cars. Then, in mid-2017, Polestar got a new focus.
Rather than focusing on squeezing more potency out of Volvo's existing turbocharged and supercharged engines, Polestar would instead spin out to focus on electrification. Specifically, on how electric cars could deliver high performance, not just fuel economy and reduced emissions. The automaker's first model, the Polestar 1, is a hybrid coupe that will launch next year; however, it has all-electric models in the pipeline after that.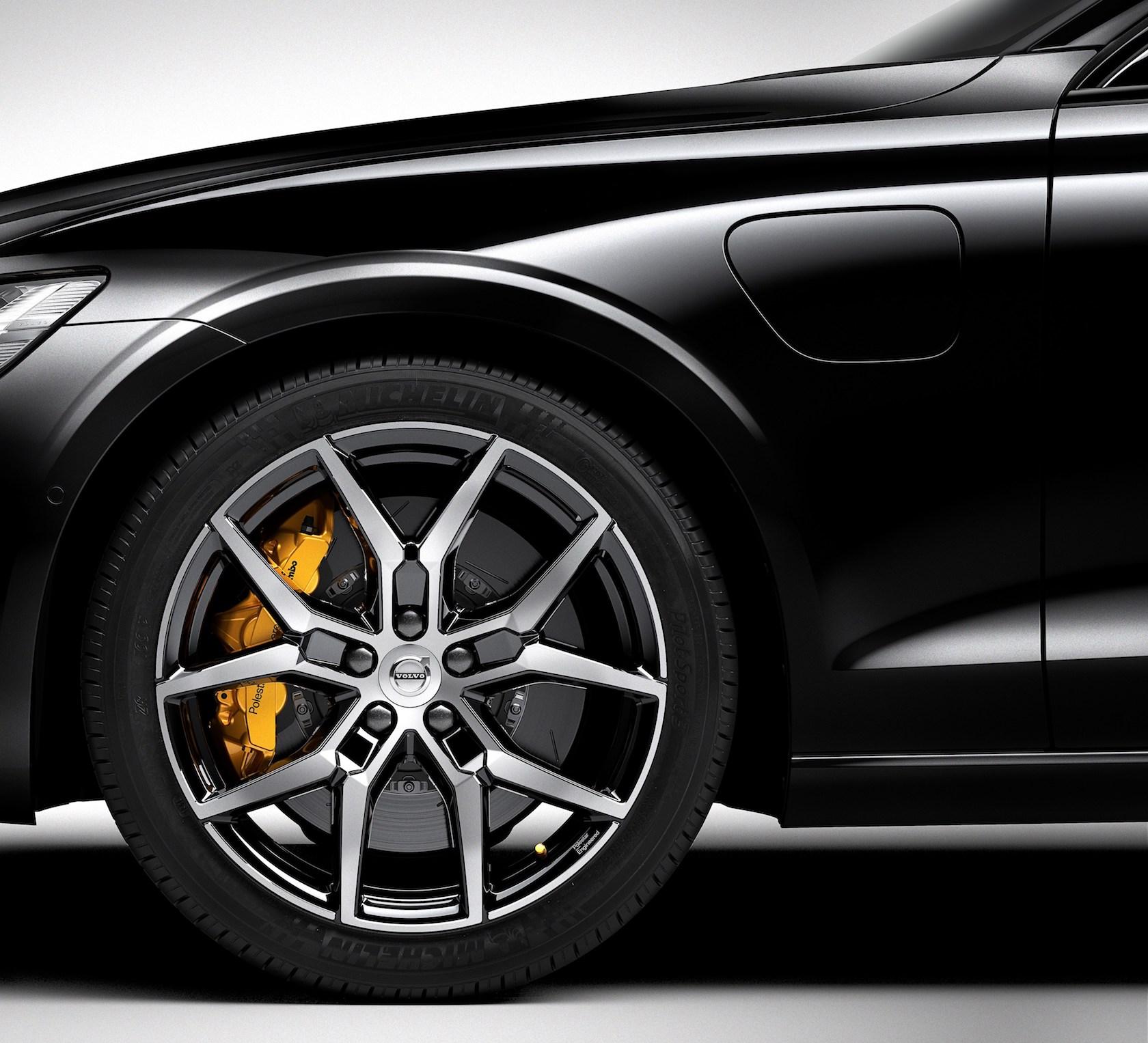 Still, the Polestar team won't be focusing entirely on its own vehicles, it seems. It'll also be responsible for giving the 60 Series T8 Twin Engine plug-in hybrid cars the Polestar Engineered treatment, a performance option that will first be offered on the all-new S60 sports sedan. There, it'll slot in above Volvo's R-Design models.
Where R-Design focuses primarily on the look of the car, Polestar Engineered will go more in-depth. The T8 engine – which combines a gas engine and electric motors – will get a power bump, up from 400 horsepower and 472 lb-ft of torque in standard form, to 415 hp and 494 lb-ft after Polestar has had its way. The same software changes will also improve fuel consumption and refine the automatic transmission, too, it's claimed.
Polestar Engineered multi-link front and rear suspension will use Öhlins shock absorbers with dual-flow valves. Those can be made stiffer while still, Polestar promises, retaining comfort, and share technology with the Polestar 1. There'll be Brembo mono-block six-piston brake calipers, too, with a single-piece casting design. Higher heat-tolerant brake pads and slotted discs have also been added.
They'll live behind new, lightweight wheels with an open design through which the six-piston brake calipers – with a gold-painted finish – are visible. That color scheme will be the new Polestar Engineered theme, replacing the Cyan Blue so closely associated with the old Polestar variants. Polestar's badge, along with black chrome tailpipes and gold seat belts, will further identify the cars.
In time, Volvo says, the S60 T8 Polestar Engineered will be joined by similarly-tuned versions of the V60 wagon and XC60 SUV. No word on pricing at this stage, but we'll find out more when the cars go on sale in limited numbers from next year.