2019 Toyota Avalon previews bold new styling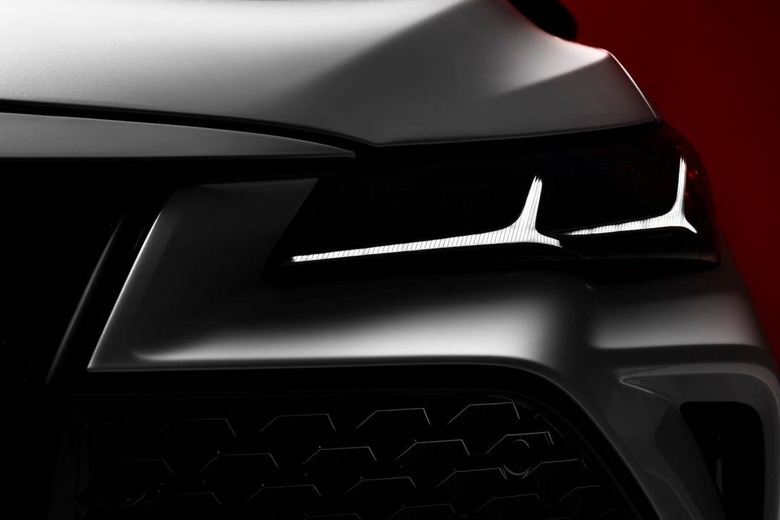 Remember the Toyota Avalon? If so, you're probably in the minority. Toyota's full-size sedan could never be described as the most exciting of the Japanese automaker's line-up, and while it may be one of the company's biggest cars, it's kept a relatively low profile in comparison to the Camry and others.
Now, that may well change. Toyota is promising an all-new 2019 Avalon at the North American International Auto Show 2018 in Detroit next month, and though official details are in short supply, we do have a teaser image to go by. Spoiler: things are set to change, dramatically.
It may only be a chunk of the front grille, hood, and a headlamp, but it's about as far from the fairly dull current Avalon as you can imagine. Sharper crease lines and bolder sculpting pick up on cues Toyota used to great effect with the latest-generation Camry, while the headlamps have a striking Y-shaped LED element.
Below that is what appears to be a vast grille. The 2018 Avalon wasn't short on intake vents, but Toyota has cranked that up to eleven on its replacement car. It'll be interesting to see whether that overpowers the overall design or if the stylists can keep it in check.
That's important, because the Avalon's target audience is fairly specific right now. The sedan is popular with older drivers who might decide that a similarly-sized Lexus is a little too rich for their blood, or indeed that the automaker's luxury arm has gone too extreme with its styling.
Otherwise, there are some easy predictions we can make. The 2019 Avalon is likely to borrow the Camry's birds-eye view camera for easier parking, WiFi hotspot functionality, and Qi wireless charging, in addition to Toyota's Remote Connect app which allows the car's status to be checked from afar. Under the hood we're expecting both gas and hybrid options, together with an array of active safety features like emergency forward collision braking, lane departure alerts with steering assistance, and adaptive cruise control.
MORE 2018 Toyota Camry First Drive
Undoubtedly the goal will be to make the big sedan more appealing to a younger audience, and underscore Toyota's attempts to reinvent its line-up as something that can provoke excitement. Figure on the Toyota New Global Architecture (TNGA) being used for that, which the automaker has promised adds up to more nimble, driver-friendly vehicles, while still carrying plenty of economy and comfort credibility.
We'll know more in just a few weeks time, as the Detroit Auto Show 2018 is fast approaching.