The US-made 2019 Subaru Ascent just started production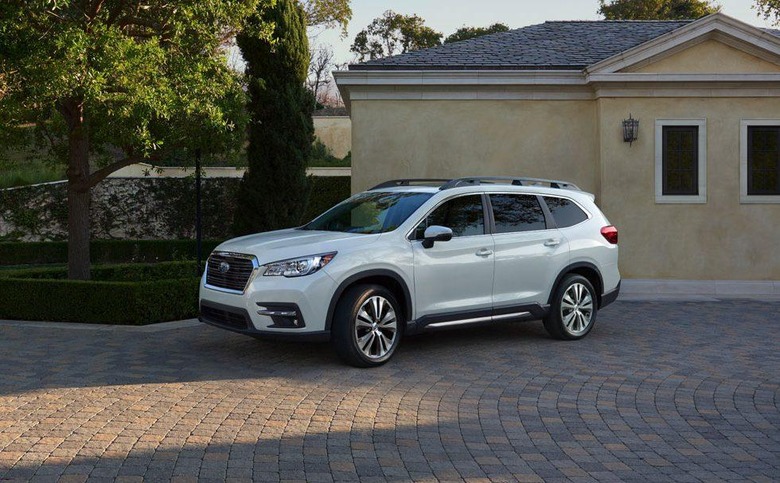 Subaru has kicked off production of one of its most eagerly-anticipated cars in recent memory, with the 2019 Ascent SUV beginning to roll off the line. The automaker's new three-row model, it's being produced here in the US, at Subaru's Lafayette plant in Indiana.
It's the same location where Subaru already makes its Outback, Legacy, and Impreza cars. Adding Ascent to the mix demanded some extra investment, however. Subaru says it has pumped around $140m in equipment and related investments into the facility, and added around 200 jobs.
The 2019 Ascent is the biggest car in Subaru's current line-up, answering calls for a way to get the automaker's well-esteemed all-wheel drive and driving dynamics, but with greater room inside. Subaru previewed what it had in mind a little more than a year ago, with the Subaru Ascent SUV Concept. That underwent a few tweaks and changes to arrive as the 2019 Ascent, unveiled in November last year.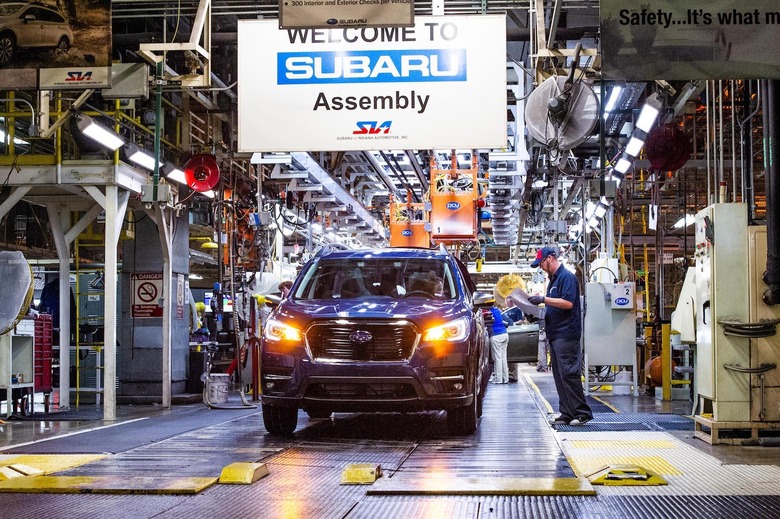 As with all of Subaru's current cars, AWD is standard, not optional. Both seven and eight passenger configurations are offered, either with captain's chairs or a bench seat in the second row. It's built on Subaru's Global Platform, into which the automaker added a wheelbase extension. That pushes the distance between the two axels to almost 114 inches.
Inside, there's up to 86.5 cubic feet of cargo space, though it's how Subaru has packaged up the details that might help make the Ascent a success. The rear doors open wider than is usual, to 75-degrees, for easier loading and unloading of the third row. Each of the two rear rows can fold, split 60/40. Subaru says there are nine different seating configurations as a result.
If your primary concern is not dehydrating while on the move, Subaru's cabin designers have found space for a total of nineteen cup and bottle holders. There's Apple CarPlay and Android Auto support as standard, with a 6.5-inch touchscreen to control them, along with three-zone climate control. Subaru's EyeSight Driver Assist Technology is also standard, with adaptive cruise control, lane departure warnings, automatic pre-collision braking, and pre-collision throttle management.
As for the engine, that's a new 2.4-liter BOXER, paired with a CVT. 260 horsepower and 277 lb-ft of torque are combined with 23 mpg combined, Subaru says. The SUV can tow up to 5,000 pounds, and has Trailer Stability Assist to automatically combat sway.
Pricing kicks off at $34,145. Subaru says sales will kick off in mid-2018.