The 2019 Ram 1500 is proving "production hell" isn't just a Tesla issue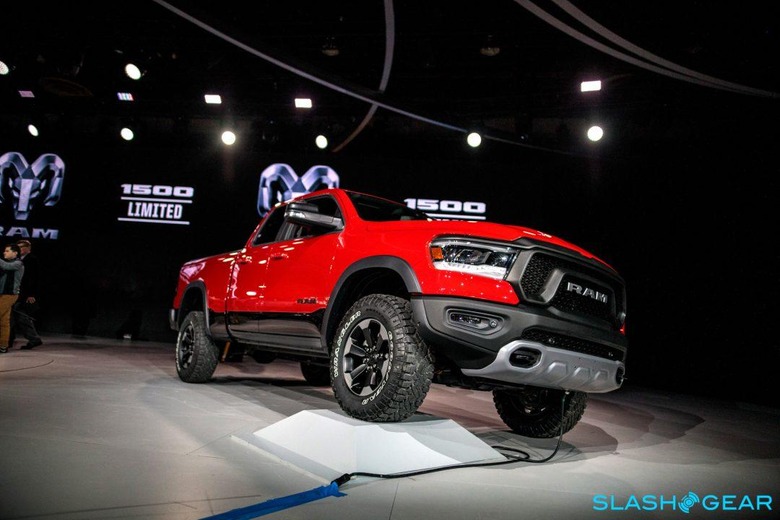 The 2019 Ram 1500 is giving Fiat Chrysler a painful reminder that Tesla isn't the only automaker facing production delays, with the hotly-anticipated pickup failing to roll off the line at the rate hoped for. Revealed at the Detroit Auto Show 2018 in January, the new Ram 1500 borrowed a Model S-like huge touchscreen dashboard from Tesla, among other things, but unfortunately picked up its manufacturing headaches along the way.
Production of the truck began in mid-January, at the Fiat Chrysler Automobiles (FCA) Sterling Heights Assembly facility. The promise has been a more efficient, more flexible, and more tech-savvy pickup, with new hybrid engine technology improving on emissions. Inside, meanwhile, a marked uptick in cabin quality and gadgetry is Ram's answer to Ford's best-selling F-150, which has successfully transitioned from simple workhorse into consumer consideration.
Unfortunately for FCA, the reality has been less impressive. CEO Sergio Marchionne confirmed Ram 1500 production hadn't been as smooth-sailing as the automaker intended on the company's financial results call last week, suggesting that the plant was currently "running today at 60-percent of cycle." Marchionne described scaling up the facility as "challenging."
According to Automotive News' sources, now efforts are going flat-out to make up the shortfall. The goal had been to increase the current 1,000 units per day to around 1,400, it's said. To do it, two 10 hour shifts are working every day, seven days a week, the insiders claim, with FCA planning to continue that pace through Labor Day in early September.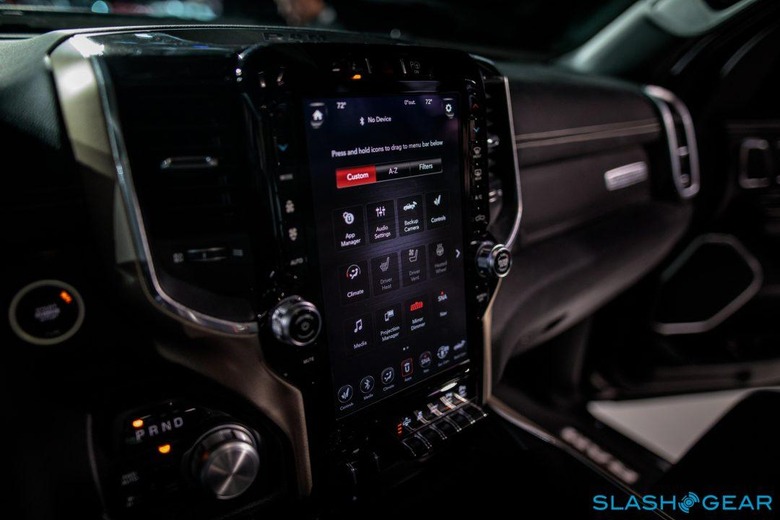 Even so, the trucks rolling off the line aren't necessarily the models that FCA needs. The first to arrive at dealerships are those with the 5.7-liter V8 engine, but there's no sign yet of the more interesting – and, arguably, more competitive – powertrains. The Ram 1500 will be offered in mild-hybrid form, for example, with both a 3.6-liter V6 and a 5.7-liter V8 packing the technology.
Each combines its gas engine with a 48 volt battery back and a belt-drive motor generator unit, using them to deliver the truck's stop/start function. However, it also comes into play for short-term torque assistance and brake energy regeneration. Dubbed "eTorque" by RAM, it's apparently capable of adding up to 90 lb-ft. of torque to the 3.6-liter engine, or up to 130 lb-ft. for the 5.7-liter.
More ominously, Automotive News' insiders say there are potential issues with some of the trucks already manufactured, which are preventing them from being dispatched to dealerships. More than 2,500 are said to be in limbo, waiting for a fix for what's said to be an electrical issue.
What Marchionne won't be doing, though, is following Tesla's CEO Elon Musk and bedding down on the factory floor. "I'm not sleeping on the floor," he joked with investors last week, "you need to be Elon's age to do that. I'm too old for that crap."