The Lamborghini Urus demands your respect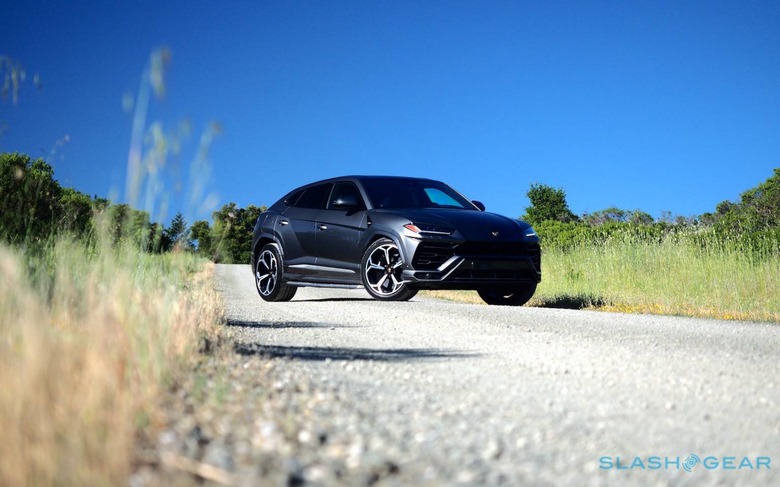 Purity is a concept the Lamborghini Urus has little time for, and rightly so. On paper, SUV body aside, it checks off all the boxes fans of the automaker have come to expect: ridiculous power, fiendishly clever engineering, and performance as high as its price tag. If you're getting hung up on the four doors and seating for up to five, you're missing the point.
It's fair to say that there's some snobbery about the Urus. "It's not a real Lamborghini" is the most common complaint, often followed by the more specific "Lamborghini shouldn't make SUVs." Running through it all is the idea that, by making a four-door utility vehicle, the Italians have "sold out" and prioritized profits over heritage.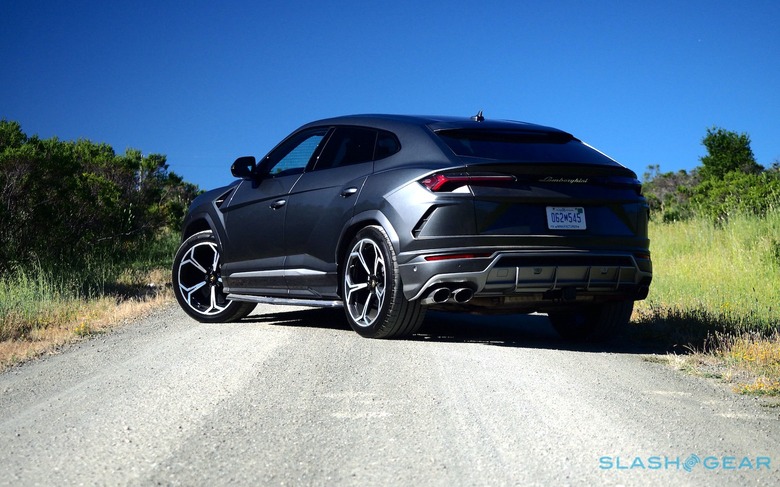 Clearly, there's an excellent business model for expanding into SUVs. Lamborghini can't have missed just how well models like the Cayenne and Macan did for VW Group stablemate Porsche: they, too, were roundly criticized by purists upon their respective launches. They've also gone on to become Porsche's best-selling vehicles, underwriting production of smaller volume models like the 911, and if the brand zealots haven't quite been convinced then their complaints are at the very least drowned out by the sound of the cash registers ringing.
What Lamborghini could have done, frankly, would be to take something like the Audi Q7 or the Porsche Cayenne, drop some angular bodywork on top, slap on some raging bull logos, and call it a day. That it didn't – that the Urus really does feel like a Lamborghini from behind the wheel – is a testament to just how good it is.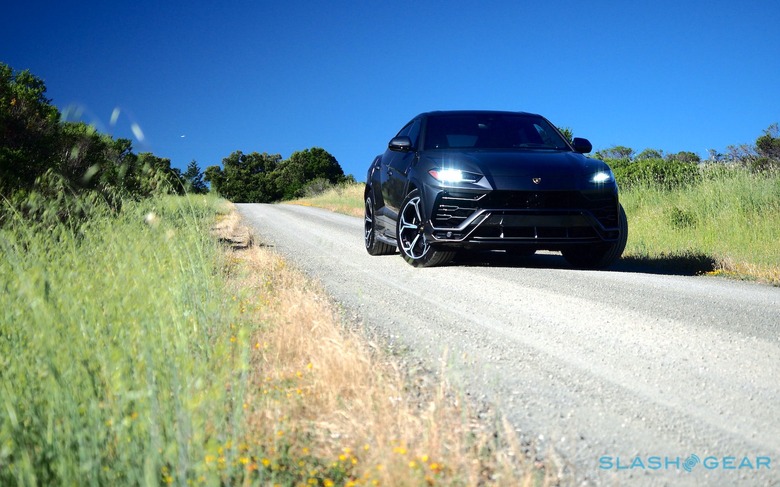 Styling is objective. Personally, I like the pumped-up-Aventador look, though I think it's success is very color dependent. Lighter colors, like white and yellow, can leave it looking fussy and over-detailed; the weird bobble-ended whiskers in the lower fascia are a good example of that. Darker hues are more flattering.
Inside, meanwhile, it's a mixture of classic Lamborghini, some bizarre detailing, and, yes, some parts-bin sharing with Audi. The center console is a reminder that Lamborghini has never met a surface it doesn't deem worthy of extra creasing. The vents and switchgear are sculpted and embellished. Audi donates its twin-touchscreen infotainment system, tweaked a little up top with some custom graphics; yes, the critics may scoff, but if you've going to borrow software then this is at least a decent system to crib from.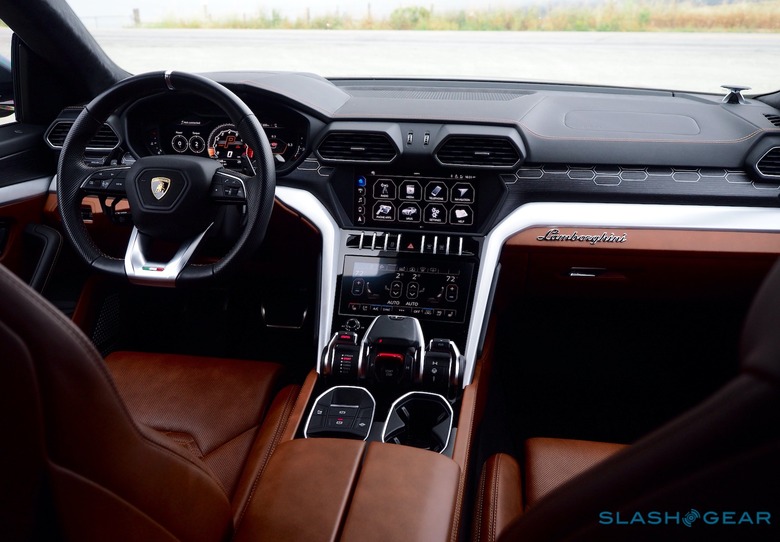 That goes for the virtual cockpit-esque digital instrumentation, and the steering wheel buttons which are what you could expect to find in an Audi A4. Clearly Lamborghini spent more time on the paddle shifters, which are oversized slices of machined metal that could each double as a Batarang. Weirdest flourish of all is the cluster of transmission and drive mode controls, as though the levers from some luxury yacht have been repurposed as a robot's codpiece.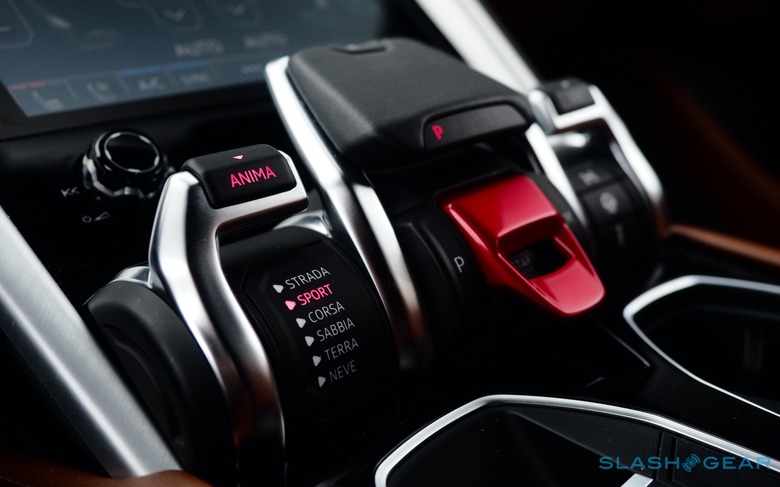 It's outlandish and in places over-embellished, sure, but there's also room for a family and their luggage (though not, it's reasonable to point out, a vast amount of that room). "Practical" and "Lamborghini" has typically meant a vehicle that elects not to strand you at the side of the road. Since being welcomed into the warm, teutonic embrace of VW Group, reliability is up, but don't confuse that with a sacrifice of performance.
Yes, dig deep under the Urus and you'll find a platform shared with the Audi Q7, Porsche Cayenne, and Bentley Bentayga. No, it doesn't feel like any of them from behind the wheel.
There's 4.0-liters of twin-turbocharged V8 to play with, good for 641 horsepower and 627 lb-ft of torque. No manual, just an excellent eight-speed automatic. All the better for the quoted 0-62 mph time of 3.6 seconds, and on to a top speed of 190 mph. All that, may I remind you, from an SUV.
In the default Strada mode, the Urus is tamed just enough for the street. Tug the lever and you notch through Sport and then Corsa modes, each ramping up the power, sharpening the handling and the suspension, and generally leaving the Urus more aggressive. Unlike in a Huracan, though, there are also Terra and Neve modes for off-road and snow, respectively. Not something I needed in San Francisco, true, but a reminder that – like its 7,000 pound towing rating – there's more to this Lamborghini than most.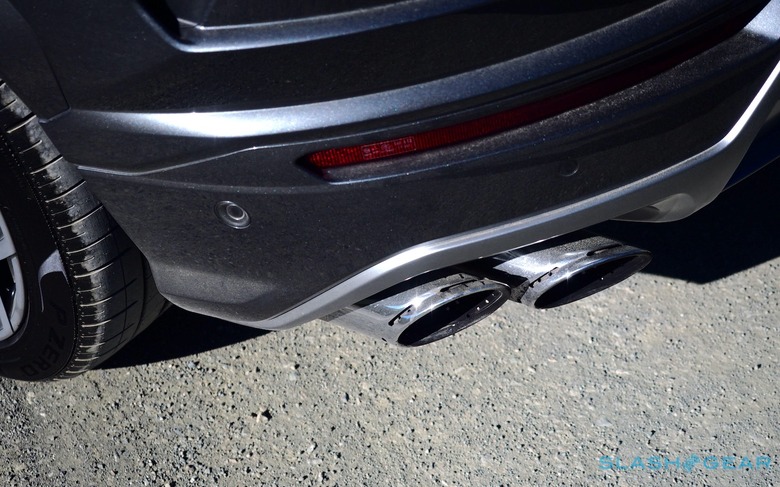 The soundtrack is, you'll be reassured to hear, present and entirely correct. Growling and barking and crackling, building to a throbbing howl as you rocket toward the near-7k redline. Then there's the grip (prodigious) and the ride (unflappably level), again belying the fact that this is not only an SUV, but one which tips the scales at 4,800 pounds.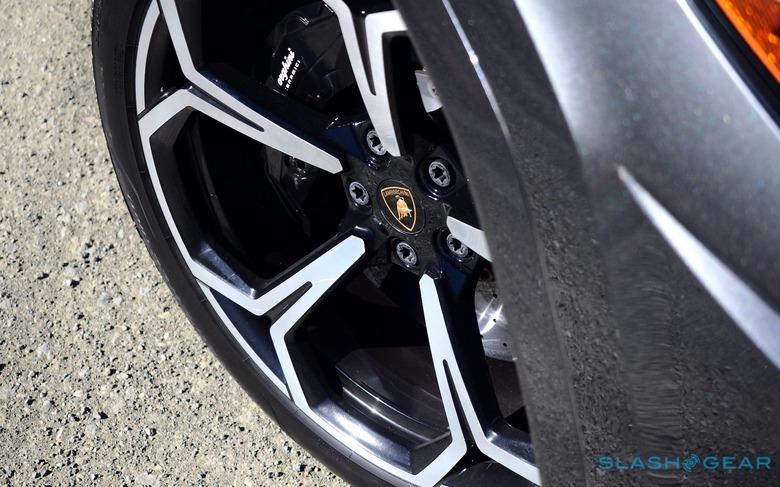 The standard air suspension helps there, as does the huge Pirelli P-Zero rubber. Lamborghini throws in rear-wheel steering as well, counter-turning at lower speeds for a tighter radius and mimicking the front at higher speeds for more stable maneuvers. Combined with torque vectoring, the Urus pivots its meaty rump in ways no other truck can. In turn, it encourages you to push harder, to play more.
The flip side to that is a braking system fit for, well, a Lamborghini sports car. If you can put the $204k starting price out of your mind for long enough to leave slowing until the very last moment, the Urus rewards that pluck with the sort of shedding of pace that normally comes with parachutes flying out the back.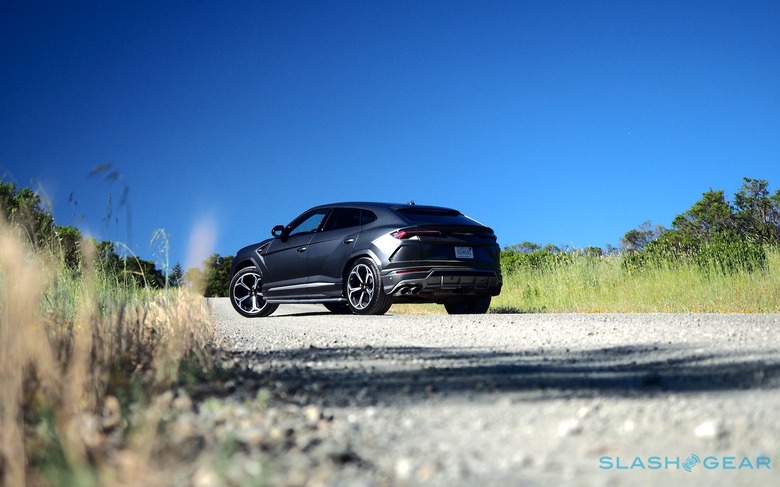 I'd be lying if I said that the Urus' reception was universally positive. If there is A Certain Type of person who drives a Lamborghini, and Another Certain Type who drives a big, luxury SUV, then occupying the center of that exclusive Venn diagram doesn't always win you approval. Perhaps the Italians need to borrow the Bentayga's plug-in hybrid tech, just to be entirely sure of prompting Tesla drivers' fury when they see you pulling into an EV-only space.
At least, though, that vitriol is somewhat deserved. The Urus is profligate, and unapologetic, and brash, just like a Lamborghini should be. You buy into that when you take the keys. What it's not is anything less than a true Lamborghini. Silhouette be damned; there's only one badge this SUV could wear.