2018 Ford F-150: pickup best-seller gets tow and mpg boost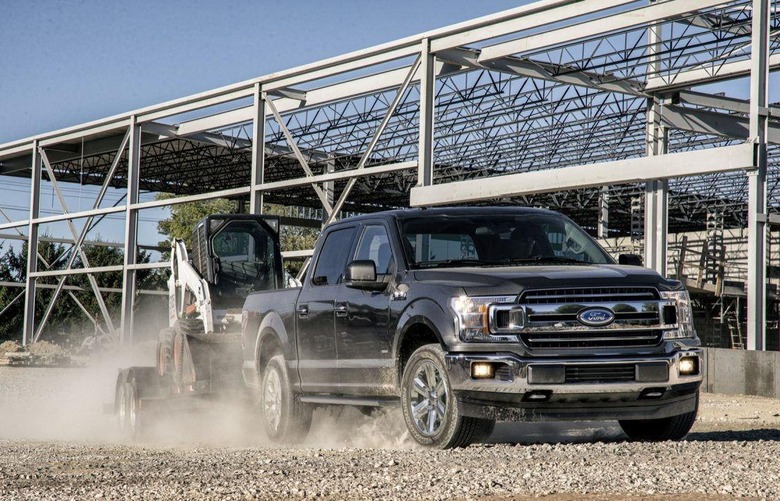 Ford is pushing fuel economy and towing capabilities with the 2018 F-150, insisting that the aluminum-bodied truck can offer the best of both worlds. Detailed today, the updated F-150 can credit Ford's second-generation EcoBoost engine for the economy improvement. That finally nudges city miles per gallon into the twenties – albeit only just.
The entry-level 3.3-liter V6 has been updated, with torque up 12 lb-ft. over last year to 265 lb-ft. Its economy has nudged up, too, with Ford saying it'll do 2 mpg better in 4x2 configuration overall, while the 4x4 version gets a point improvement in the city and combined. Still, if you want the best numbers, then you need an EcoBoost.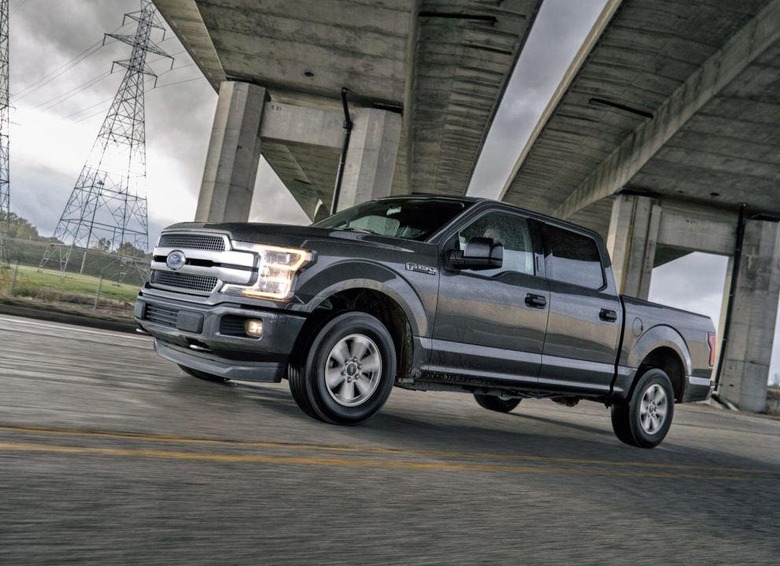 Ford offers three of those on the 2018 F-150. The 2.7-liter offers the same 325 HP as before, but torque is up 25 lb-ft. to 400 lb-ft. On the 4x2 model, you're looking at 20 mpg in the city, 26 mpg on the highway, and 22 mpg combined. The 4x4 does slightly worse, with 19 mpg in the city, 24 mpg on the highway, and 21 mpg combined. As standard, it's paired with Ford's 10-speed automatic transmission.
If it's maximum towing you're interested in, mind, you'll need the larger of the EcoBoost pair. Ford's second-gem 3.5-liter turbocharged engine is now rated for 13,200 pounds of towing capacity – best in its class, Ford crows – and offers a diesel-besting 470 lb-ft. of torque. It's almost 1,000 pounds more towing ability compared to the outgoing model, indeed, though there are no economy improvements unlike with the smaller EcoBoost.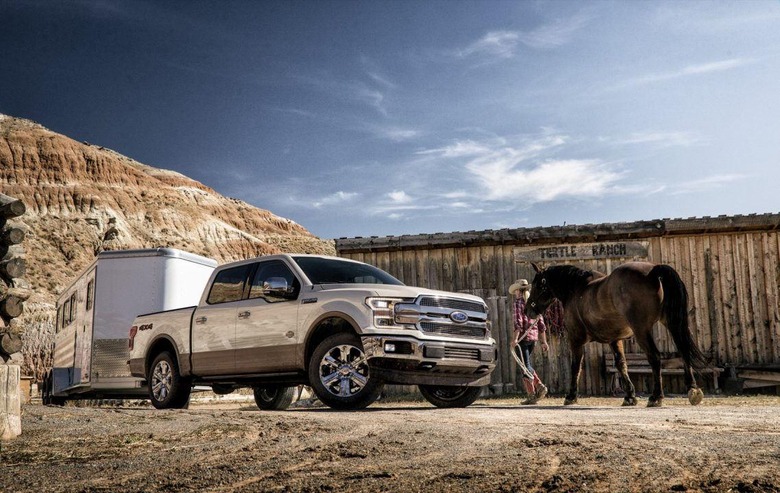 That's not to say Ford is eschewing diesel altogether. Come the spring, the 2018 F-150 will be offered with a homegrown 3.0-liter Power Stroke turbo diesel V6. No word on power or economy for the new engine, mind. It's not Ford's only unusual powertrain decision either, with plans for an electrified F-150 hybrid in 2020.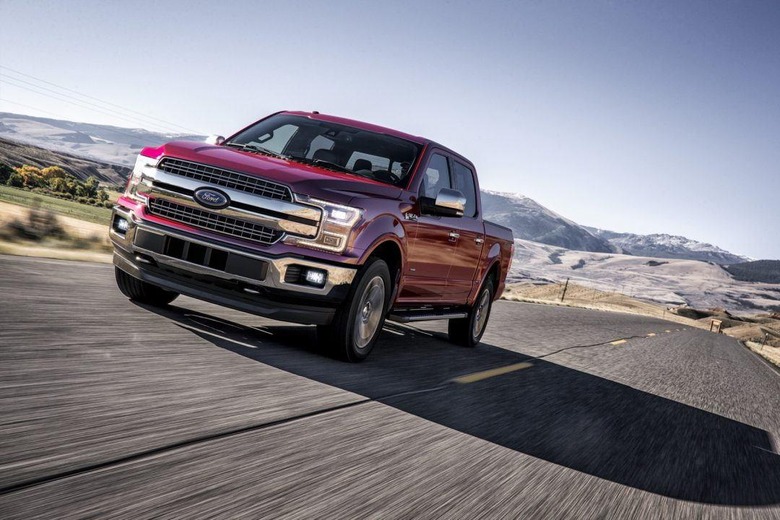 NOW READ: 2017 F-150 Raptor Review
Meanwhile, 2018 also brings some added extras for the pickup. There's a new adaptive cruise control system with support for bringing the F-150 to a complete stop, as a paid upgrade, along with pre-collision assist with pedestrian detection. A 4G LTE modem with WiFi hotspot is offered as an option too, along with a B&O PLAY audio system.
Throw in some styling tweaks, and you've got Ford's play for the 2018 truck segment. Pricing for the updated model hasn't been detailed yet, though it'll arrive in dealerships this fall.