2017 Nexus phone leak spills Huawei's involvement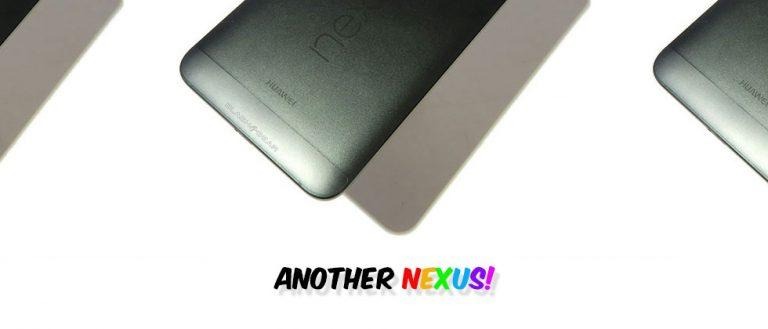 The next Google Nexus Android device may well be made by Huawei, as rumored – so says an interview with Huawei. The real oddity comes in the Gearburn chat writer Hadlee Simons has had with Charlene Munilall, general manager for Huawei's Consumer Business Group in South Africa. There, Gearburn suggests, Munilall offered up word that Huawei is "doing the Nexus again this year, by the way." Whether or not that confirms the device itself is still up for debate – what's a bit more solid is the details of the device that's already – sort of – on the market.
UPDATE: Comment from Huawei – "We don't comment on future products, as a matter of policy. Huawei is committed to creating the world's most compelling and innovative devices, offering an exceptional performance and outstanding user experience."
"We are proud to have worked with Google, which is strong in innovation, on the Nexus 6P and will continue to collaborate in the future, such as our support for Daydream, the recently-announced platform for high performance mobile VR."
After the awesome reception the Huawei-made Nexus 6P had in 2015, it's no surprise that Google could be working with the manufacturer again for their next Nexus smartphone release. Given the information we've reported over the past few weeks (and even months), along with the information we've got (from sources with information on the subject that wish to remain anonymous) this week, there's little doubt on what's being tested behind closed doors.
ON THE OTHER HAND: LG says no 3rd Nexus 5
Not too long ago one tiny bit of testing slipped through the cracks. This was a Geekbench test with a Qualcomm Snapdragon 820 on what was listed as a Nexus 6P. The idea here was that the same device – likely with some internal changes we don't yet know about – was being upgraded with a slightly newer processor.
But those sorts of test results can be fakes, if you know what you're doing.
As luck would have it, either that leak was legitimate or actual tests have reflected a fake with uncanny similarities intact. The real testing seems to have been done with much of the same hardware released with the Nexus 6P we know today, but with more than one processor.
We may not end up seeing the Snapdragon 820 on the next Nexus smartphone, but it has been in play – at least at some point in the design process.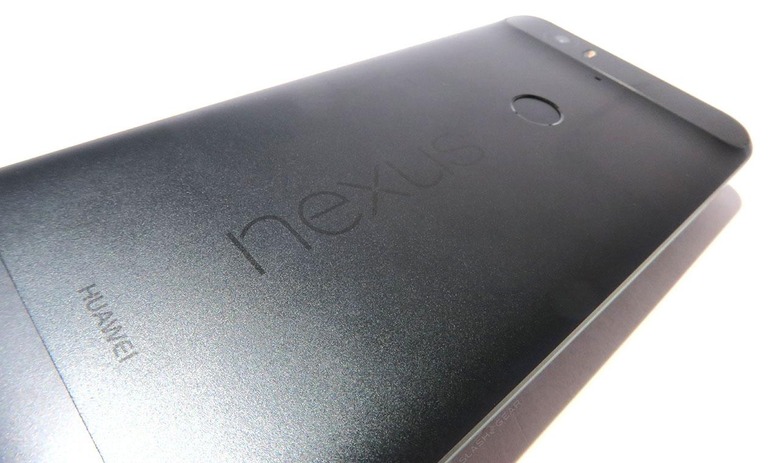 Another bit of information comes with the DAC. After complaints of less-than-fantastic audio quality from the speaker system on the first Nexus 6P model, Huawei seems to have tossed a bit more cash at the DAC. That's a Digital-to-Analog Converter – a processor inside your phone that converts digital audio to sounds your ear can understand.
Some phones have crappy DAC action, some phones have super DAC action. Listen to some music on the HTC 10 and compare it to a phone made just a couple years ago. You'll hear the difference immediately.
The question is whether we'll see a Wolfson DAC placed on this device like we saw with the Exynos versions of the Galaxy S7 – and for several Samsung devices over the past several generations.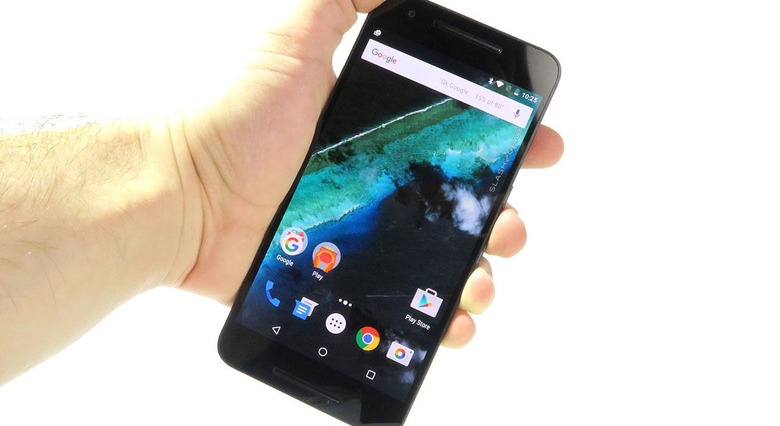 What will the next Nexus smartphone look like?
Not all that different from the Nexus 6P, this next device update will largely be internal – no need to fix something that isn't broken, as it were.
What can we expect specs to look like?
Have a peek at the top-tier devices today and you'll see it all come together, jammed in to the body of the device we've already got.
• Display: 5.7-inches, 2K (1440 x 2560) resolution, AMOLED capacitive touchscreen• Processor: Qualcomm Snapdragon 820 (or newer)• RAM: 3GB-6GB, likely the former• Battery: 3,700mAh – with a slightly fatter body• Back-facing camera: 12MP, 4K video recording, 60fps• Storage: 32/64/128GBUPDATE: No word at this time on whether or not the frame will be reinforced further.
Sound like an OK upgrade to you? Pricing will almost certainly be the same, and the same colors will be available – likely at the time the device goes on sale this time, instead of having to wait for gold. Silver, Black, Gold, available through the Google Store online and POSSIBLY through carriers – GSM / CDMA / HSPA / LTE capable.