2017 Fiat 124 Spider priced, just as affordable as a Miata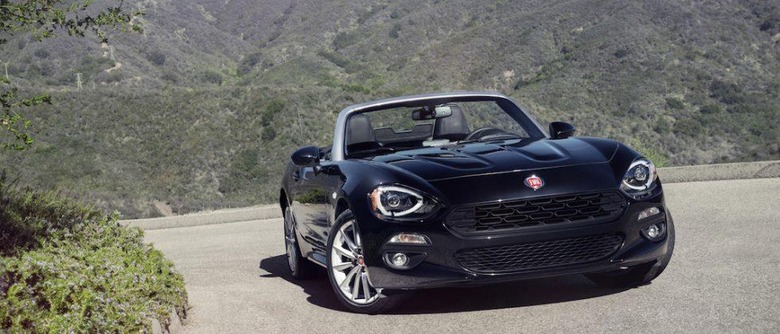 Fiat's long-awaited new roadster, the 2017 124 Spider, is set to go on sale this summer, and the Italian manufacturer has finally released the US pricing details. While the 124 Spider was co-developed with Mazda as the MX-5 Miata, the two cars don't have a lot in common, with the Fiat offering a 1.4-liter turbocharged option, as well as featuring a fairly different body design. There is one thing that's the same between the two sibling, however, and that's being incredibly affordable.
Mazda's MX-5 Miata has long been praised as the best roadster you can buy for the money, not mention being one of the most fun and sporty rides at any price. The same goes for the Fiat 124 Spider, although it earns the extra title of being the US's cheapest turbocharged roadster.
The basic trim model, the 124 Spider Classica, starts at $25,990 (destination fee included), making it only $80 more expensive than its Japanese counterpart, the entry-level Sport trim on the MX-5 Miata. On the Fiat, that package includes the 160 horsepower and 184 lb-ft of torque-producing turbo engine, a six-speed manual transmission, and 16-inch alloy wheels.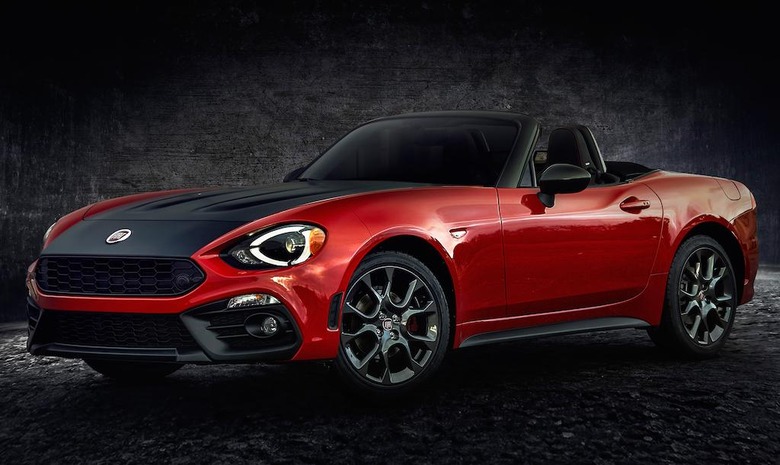 Move up, the Lusso model of the 124 Spider is priced at $28,490 and includes the same engine specs, but throws in a few luxury amenities, like 17-inch wheels, heated leather seats, and a 7-inch touchscreen navigation system. To compare, the equally equipped MX-5 Grand Touring comes in at $30,885.
At the top of the line is the performance option, the 124 Spider Abarth, at $29,190. This model uses the same engine, but with an extra 5 horsepower squeezed in, along with upgrades to the shocks, exhaust, a mechanical limited-slip differential, a front strut bar, and the option for Recaro seats. Adding automatic transmission to any trim level of the Fiat adds $1,350 to the price.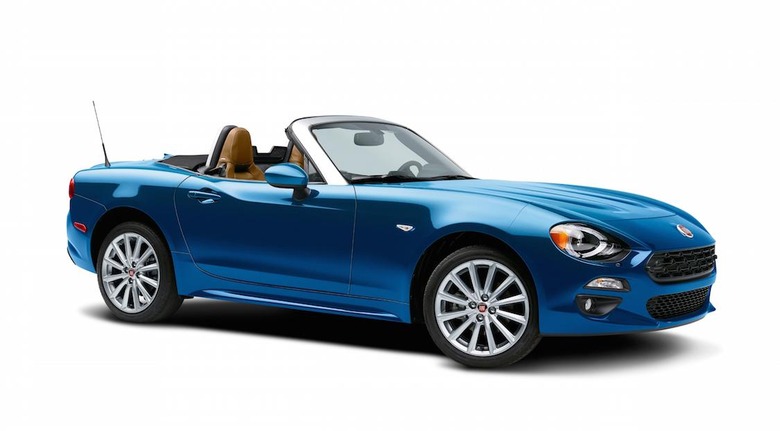 Lastly, to celebrate the return of the 124 Spider after some 50 years, Fiat is producing exactly 124 versions of the 124 Spider Prima Edizione Lusso. This limited edition model comes with a commemorative badge, will be individually numbered, features the exclusive Azzurro Italia (Blue) paint job, and premium leather seats. This exclusivity will cost you $35,995, and you better place your order quickly.
SOURCE Fiat