This is the 2017 Fiat 124 Spider, an icon revived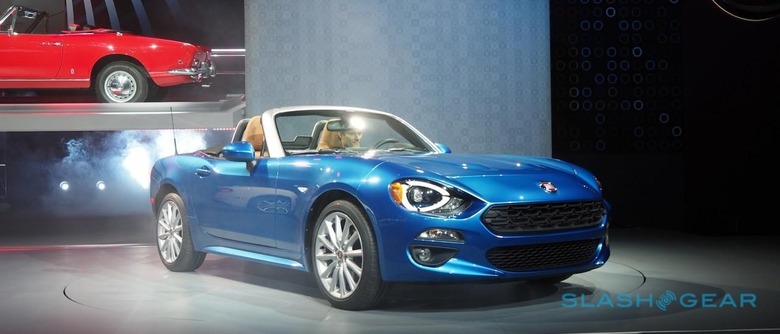 2016 sees Fiat's original 124 Spider turn fifty, and the Italian company is celebrating with more than a slice of panettone. Instead, it'll launch the 2017 Fiat Spider 124, the collaborative result of a Mazda MX-5 Miata and some European flare.
With its revamped body and longer overhangs, the hints of Miata aren't too overwhelming from most angles. The fascia has just enough Italian prettiness and aggression to make it fairly unisex, too, and the Fiat badge should mean that you won't see too many others on the road compared to the MX-5.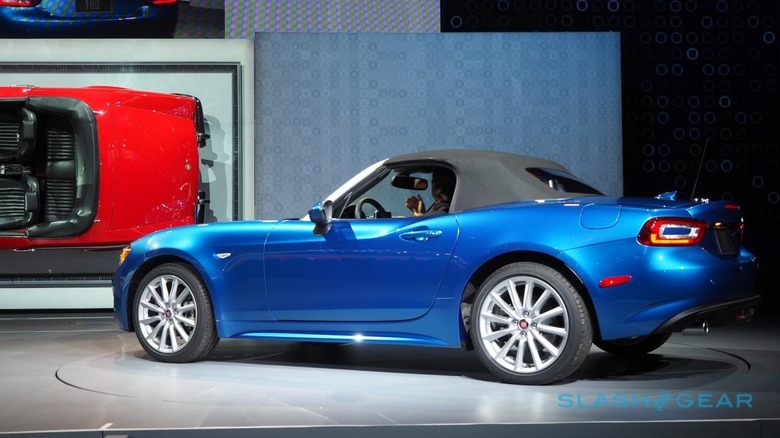 The big difference is under the hood, where Fiat's 1.4-liter turbocharged engine from the 500 Abarth has been dropped in. That musters 160 HP and 184 lb-ft of torque, and can be had with either a six-speed manual or six-speed automatic transmission.
No performance or economy figures yet, but the engine should be markedly different in feel compared to the naturally-aspirated Miata. Fiat has heaped on a little extra weight – the 124 Spider is up around 100 pounds compared to its cousin – but then again you get more power and torque.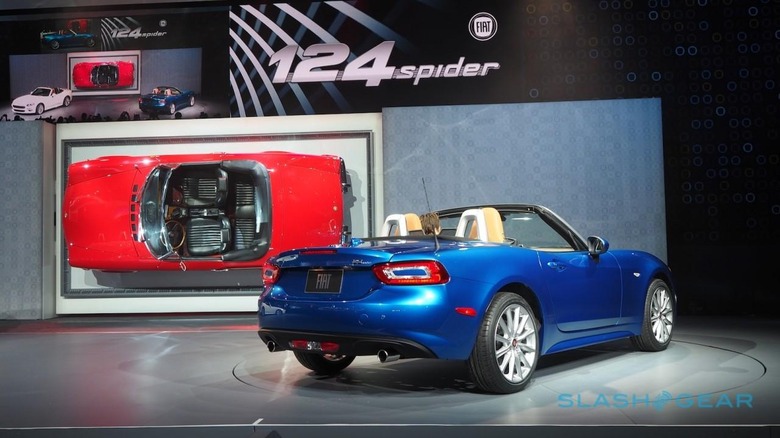 Inside is where the Mazda really starts to show through, with the dashboard, wheel, and infotainment system effectively lifted across wholesale from the MX-5. Again, not necessarily a bad thing, since Mazda increased cabin space and accommodates taller drivers than in the outgoing Miata.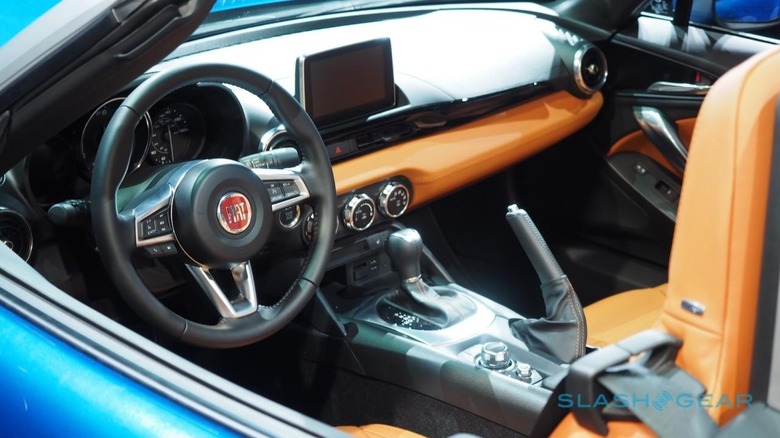 You could look at the 2017 124 Spider in two ways. On the one hand, it's a fairly cynical ploy to cash in on Italian heritage with a car that, under the sheet metal, is thoroughly Japanese.
NOW READ: 2016 MX-5 First Drive
On the flip-side, though, that thoroughly Japanese roadster is an icon in its own right, and proper fun on the road and the track. It's the perfect starting point for a fun, lightweight, eager little sports car, and Mazda fans have been crying out for a turbocharged option on the fourth-gen Miata.
If Fiat prices the 124 Spider right – that's yet to be confirmed – then it could be the perfect addition to the company's line-up. As was pointed out at today's press conference at the LA Auto Show, indeed, the original 124 Spider was a far more iconic car in the US than the 500 ever was. That may well give it an edge when it arrives in showrooms in summer 2016.
[gallerybanner p="415062"]