2017 Fiat 124 Spider packs 160hp 500 Abarth turbo four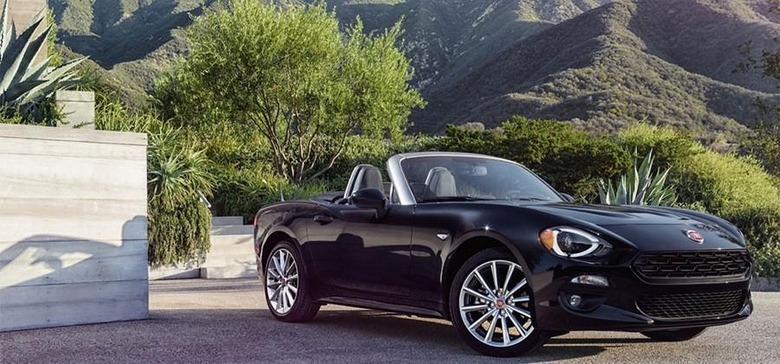 When the new 2016 MX-5 debuted more than a few MX-5 fans were disappointed to hear that the new car had less power than the old NC version that ended its run. The upside was that the new MX-5 was lighter than the old car meaning performance still improved. Then we heard that a Fiat version was in the works to be called the Fiat 124 Spider and that it might have more power.
The Fiat 124 Spider has now gone official with a debut at the LA Auto Show and it does pack more power, but only a tiny bit. The Fiat gets the same turbo 1.4L four-cylinder engine under the hood that Fiat uses for the Fiat 500 Abarth.
That little turbo four makes 160hp and 184 lb-ft of torque. The MX-5 makes 155hp and 148 lb-ft of torque. That is a scant five additional hp for the Fiat, but a healthy bump in torque. Power goes through a six-speed manual or automatic transmission. The upside is that an Abarth version of the car may land later. The biggest change comes on the outside of the car; the Fiat and MX-5 share not one single body panel.
Fiat will offer the 124 in two levels including the Classica and Lusso. The Classica will have dual exhaust, Bluetooth, 16-inch wheels, and a touchscreen infotainment system. Lusso versions get leather seats, 7-inch touchscreen, chrome dual exhaust, and backup camera. Pricing will be announced closer to launch next summer. Check out our first drive with the MX-5 for more details on the car.