Mazda's Miata RF is a Porsche Targa on a budget, and that's perfect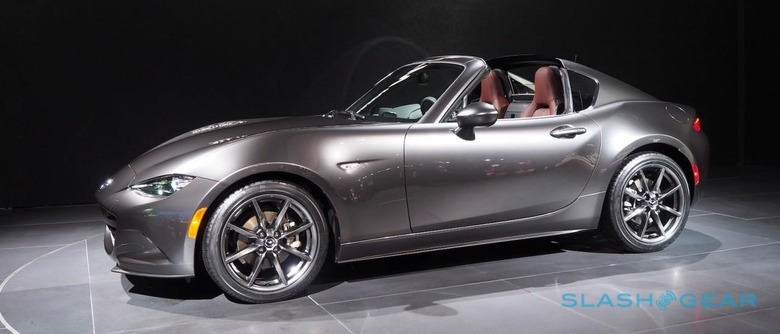 Mazda's fourth-generation MX-5 Miata might be the lightweight droptop for purists, but it's the Miata RF that will satisfy the mass market hunting biggest bang-for-buck. The slick fastback style and mechanized roof give the classic roadster a brand new twist, not to mention a degree of Porsche Targa-esque theater, that's likely to appeal to drivers who might want luxury coupe looks but on a much tighter budget.
That balance of driving fun and affordability has always been one of the Miata's strengths, but with its Jaguar F-Type aesthetic – those fastback strakes in particular – the Miata RF suddenly packs a design punch that lifts it into the bigger leagues.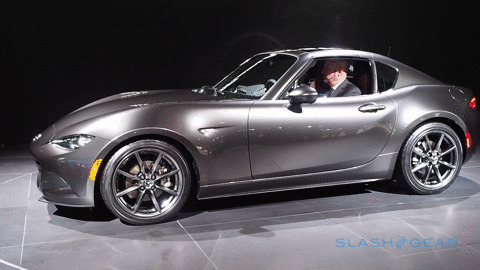 Of course, with a 2.0-liter SKYACTIV engine the Miata RF falls short on power when compared to such rarified rivals. As we found when driving the regular convertible, though, that shortfall need not be anything close to a deal-breaker: Mazda's sweet six-speed manual transmission and compliant suspension add up to a car that's great fun in the corners, even if you don't necessarily win the stop light drag races.
Exactly how the extra weight of a mechanical roof will impact that remains to be seen. Mazda hasn't disclosed curb weights, but the general consensus is that the cleverly-folding assembly will likely add a couple hundred pounds. Not a deal-breaking amount, no, but notable when you consider the current car weighs less than 2,400 pounds.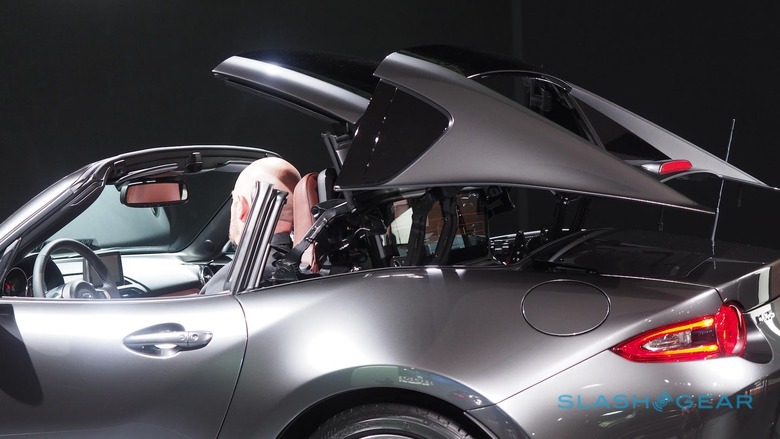 There are other lingering questions, of course. Mazda isn't talking price at this point, and so while the Miata RF expected to carry a premium over its $24,915 soft-top sibling, we're not sure just what that premium will add up to.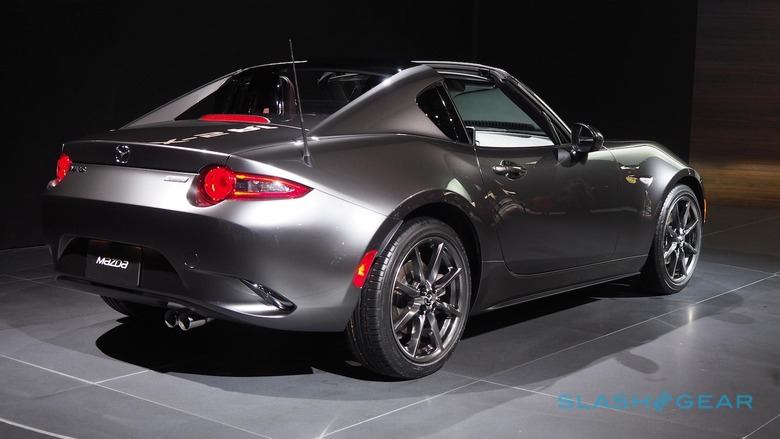 Still, the third-gen Miata hard-top convertible was around $1,800 more than its soft-top counterpart – and is still on sale, in fact, starting at $28,665 – and it's hard to imagine Mazda wanting to apply too vast an increase on what's a car notorious for its affordability.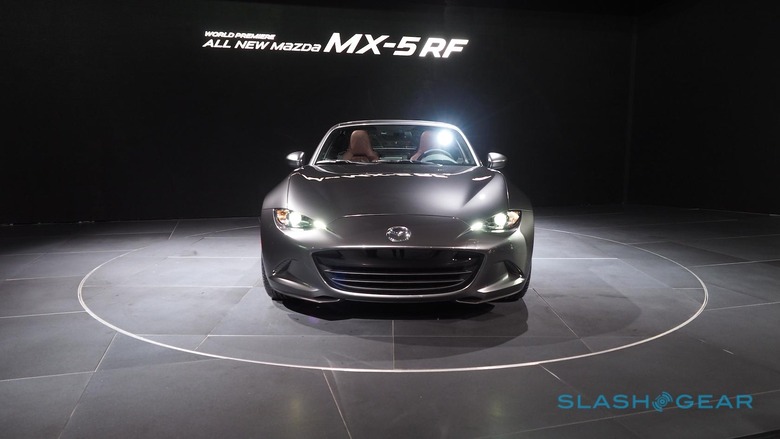 It promises to be practical, too: or, at least, as practical as an MX-5 ever can be. Trunk space is unchanged, which means you can bring a few soft bags along with you for the ride, and it'll power up or down at speeds of up to around 6 mph. The rear window can be independently lowered, too.
It's easy to get excited about the latest automotive exotica, but the Miata has always struck that pleasant balance between driving appeal and affordability. With the MX-5 Miata RF, open-top motoring for those in colder climates suddenly becomes far more practical, though we could forgive you for wanting it for the unusual fastback styling alone.
[gallerybanner p="433345"]