1Password for Apple Watch arrives (but no Android Wear)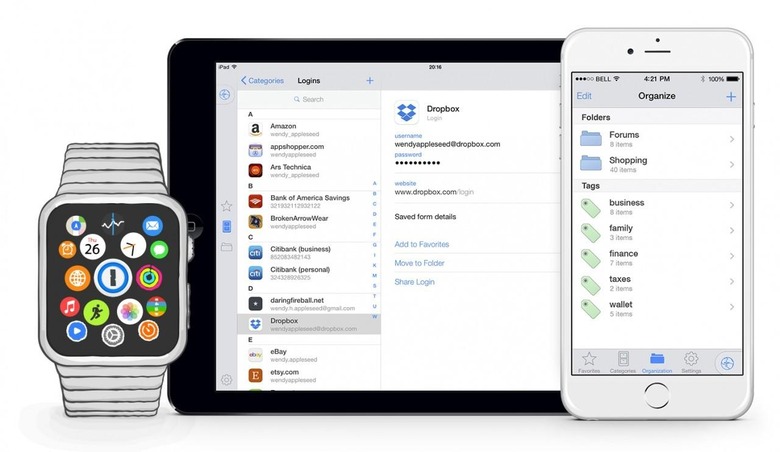 Popular password manager 1Password has joined the roster of apps ready for Apple Watch, with the latest update bringing login credentials conveniently to your wrist. The update, 1Password v5.4, hit the App Store today, allowing Pro users to add their Apple Watch – or, at least, they would be able to if Apple had begun shipping the wearable yet – as a trusted device, and pick select accounts to have access to from there.
Given that you probably won't need every single username and password on your watch, 1Password has control over which get shown and which are hidden. Tapping "Add to Device" will allow an account to show up on the wrist, while by default it won't appear.
Developer Agile is positioning 1Password for Apple Watch as just the sort of convenience feature Apple intended from the gadget. Certainly, for those moments you need a PIN or password – trying to open a little-used security door at the office, perhaps – but pulling out your iPhone is inconvenience, navigating to the credentials from your wrist instead certainly has some appeal.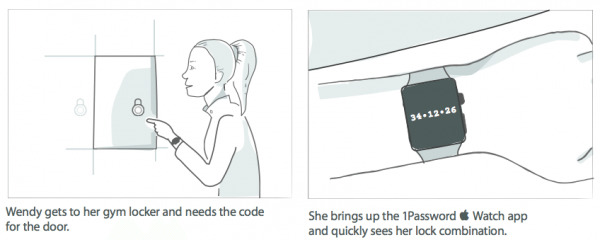 Version 5.4 also includes a "Stealth Mode" for 1Password, removing the app and its messages from the Message Center. Reopening the app also returns you to the last tab you were looking at, too, handy if you had to navigate away but still aren't done with the login details for that one particular service.
1Password is available from the App Store, as a free download, though you'll need to upgrade to the Pro package before you can link your Apple Watch. That involves a one-off payment of $9.99.
Unfortunately, while 1Password already has an Android version of its smartphone app, there's still no sign of a version of the smartwatch interface for Android Wear.
SOURCE Agile