17-inch MacBook Pro ship date pushed back to February 19th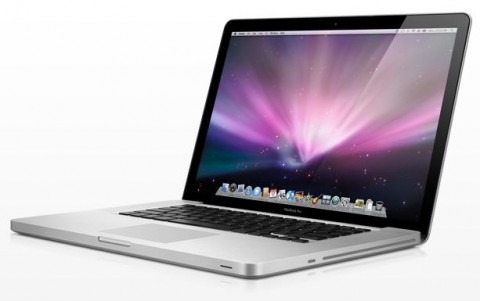 Apple's new 17-inch MacBook Pro promises a lot: unibody style, the "world's thinnest and lightest" notebook of its screen-size, not to mention eight hours of battery life from the non-user-replaceable battery.  In fact it looks like even Apple are having trouble delivering on their promises, at least not according to their original schedule; the SlashGear inbox this morning has a couple of disappointed 17-inch Pro buyers who have just been informed they'll have to wait until at least February 19th for their new toy to be shipped.
According to Apple's email, "wrapping up the new 17-inch MacBook Pro is taking a few days longer than we projected" which has forced them to push back the start of shipping until the new February date.  No specific details are given for the hold-up – which could be anything from a delay in printing documentation, packaging or warranty cards, to a software or hardware issue on the MBP itself – but given that the period is relatively short, we're keeping our fingers crossed that it's nothing too serious.
Of course, if the shipping date gets pushed back a second time, then we reserve the right to worry.  We're interested to hear how many SlashGear readers have pre-ordered a 17-inch Pro – let us know in the comments.
Full Apple email:
To Our Valued Apple Customer:

Thank you again for your order!

Wrapping up the new 17-inch MacBook Pro is taking a few days longer than we projected.

As a result, we will be unable to ship your 17-inch MacBook Pro until February 19, 2009.

If you don't want to wait, you may cancel your order and receive a prompt refund by calling our toll-free customer service number at 800-676-2775 or by visiting our online order status website at http://www.apple.com/orderstatus.

If we do not hear from you before we ship the 17-inch MacBook Pro to you, we will assume that you have agreed to this shipment delay. In that event, a shipment notification with tracking information will be emailed to you as soon as your order is shipped.

Again, there is no need to contact us unless you wish to cancel your order.

We appreciate your business and apologize for any inconvenience this delay may have caused you.

Thank you for shopping at the Apple Online Store!

Sincerely,

The Apple Online Store