17-inch MacBook Pro NVIDIA 9600M graphics glitches?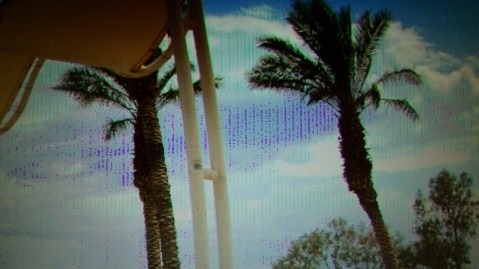 Apple don't seem to be able to catch a break with their displays recently, perhaps as a result of being on the cutting edge of NVIDIA's latest GPU technology.  Latest to cause Cupertino headaches is the 17-inch unibody MacBook Pro, which according to some owners will demonstrate green and purple banding and visual artifacts when using the NVIDIA GeForce 9600M.
As the tales go, a reboot will fix the problem temporarily – not much use if you're in the midst of a heavy duty video editing session – but is no lasting solution.  The NVIDIA GeForce 9400M, which also sits inside the MBP for less graphic-intensive applications, is seemingly unaffected. 
It's been speculated that the problem is heat-related, and some users do confirm that it appears to get worse with prolonged use.  Apple are yet to comment on the issue.  There's a 17-inch MacBook Pro scheduled to arrive at SlashGear HQ this morning, and you can bet we'll be sitting with our eyes an inch or two from the screen to see if the same green and purple banding appears. 
Update: It's looking more like heat is the problem, with the MBP fans not speeding up in high-temperature situations
[via Engadget]