MacBook Pro screen glitches heat, not NVIDIA issue?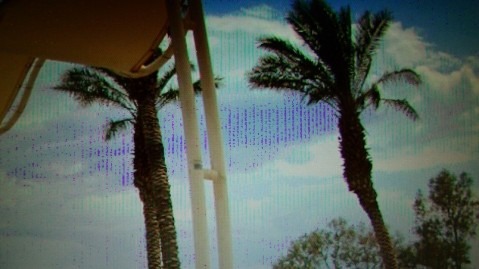 Reports of 17-inch Apple MacBook Pro visual artifacts and display glitches continue, with the latest suspicion being that the notebook's heat management system, not the NVIDIA GeForce 9600M GPU, could be at fault.  After the cut, NVIDIA's statement to SlashGear on the issue, and the fan test results that suggest it's poor cooling not the chipset that's undermining the MacBook Pro.
"Our understanding is that Apple is investigating this, and if they need our help we will certainly support them. But right now it's unclear what the issue is, so jumping to conclusions at this point is premature" NVIDIA spokesperson
Some users are reporting that artificially setting their MacBook Pro fans to 3,000rpm provides a temporary fix to the problem.  According to one Apple Support Forum user, the MacBook Pro fans are intended to spin up from their default 2,000rpm speed to up to 3,500rpm under high-temperature conditions, such as those encountered when using a performance GPU like the NVIDIA 9600M.
What temperature tests are showing, however, is that some Pro's are seeing CPU and GPU temperatures of 202 deg F and 155 deg F respectively, but the fans remain at little over 2,050rpm.  The artificial workaround is only good for one reboot cycle, however, and is not considered a long-term solution.
The good news is that this looks as though a heat management firmware fix could solve the issue, though that might result in extra system noise.  We're yet to hear from Apple.