Tina Turner's Lamborghini LM002: A Rare Gem For An Iconic Singer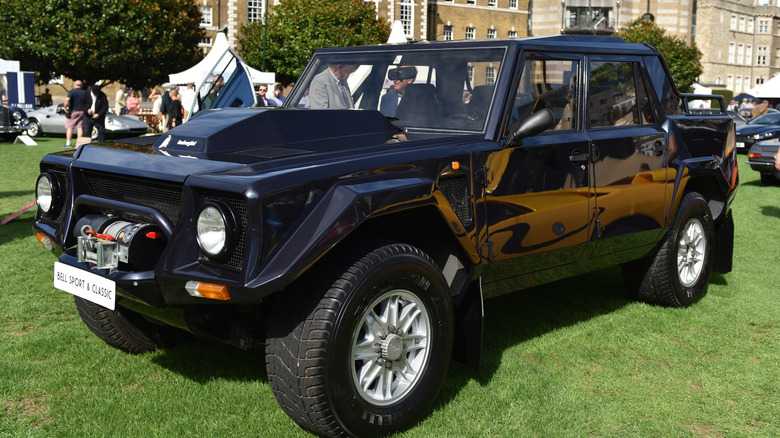 John Keeble/Getty Images
Today, we learned of the sad passing of one of the most successful performers of all time. Over her long career, Tina Turner won no less than 12 Grammy Awards, and landed in the Billboard Top 10 seven times. Following the success of her comeback album "Private Dancer" in the 1980s, the singer decided to treat herself to a Lamborghini — though perhaps not the one you're thinking. Rather than the brand's iconic scissor-doored Countach, Ms. Turner chose an LM002 SUV. 
With the help of her then-new German love interest, EMI Electrola head Erwin Bach, Tina set out customizing the LM002 to her taste. To begin with, the 5 foot, 4 inch singer had trouble viewing the road over the LM002's bulbous hood bulge, so it was reduced in size. And needless to say, a state-of-the-art audio system from Blaupunkt was installed — with 1500 watts of power and a trick subwoofer installation underneath the rear seat.
A final cosmetic modification was an inches-thick brush guard (or "bull bar") mounted to the front of the vehicle, necessitated by Tina's lack of confidence in French drivers while spending considerable time in the sunny St. Tropez. An electric winch was installed, too — you know, for getting unstuck at the beach.
Spoiler alert: It had a Mercedes V8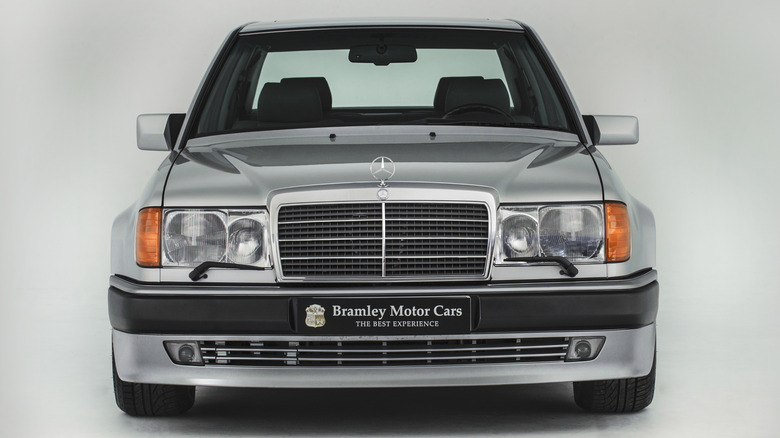 Heritage Images/Getty Images
The most radical modification to Tina's LM002 was the powertrain. As legend has it, the singer didn't know how to drive a manual transmission — the only option presented in an LM002 — so the entire drivetrain was swapped over from an unlikely source: a Mercedes 500E. The big Benz donated not only its automatic transmission, but also its V8 engine.
Reportedly, the conversion from Lamborghini V12 to Mercedes V8 cost more than double the price of purchasing the LM002 in which it's installed. Not that money was likely an issue for the car's star owner, having sold 180 million records. Interestingly, the Mercedes influence carries over to the SUV's dashboard, which has what's obviously a Mercedes gated shift lever, as well as climate controls. 
Tina decided to sell the bespoke Lamborghini SUV in 2008 at the age of 69. At the time, the rare one of 328 LM002 — and surely the only example powered by a Mercedes V8 — was listed for 179,000 euros.