Meta And Magic Leap Reportedly In Talks Over AR Tech As Apple Headset Nears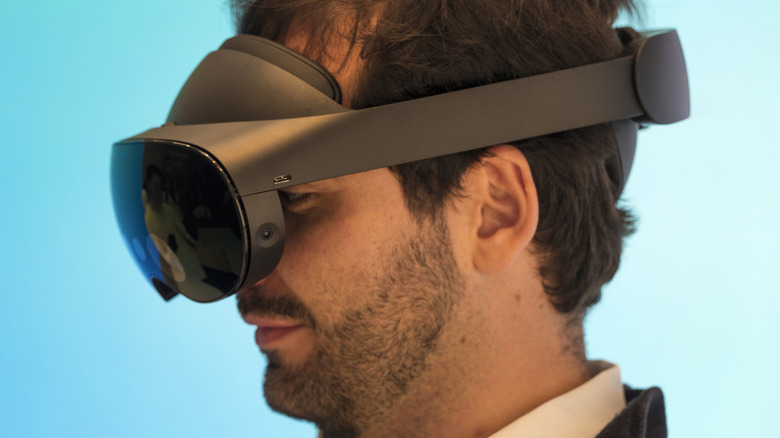 Bloomberg/Getty Images
Meta is reportedly eyeing a deal with Magic Leap that covers licensing its augmented reality tech and also availing its contract manufacturing services. According to the Financial Times, the two companies are "in talks to create a multiyear agreement" that would allow Meta to access some of Magic Leap's AR intellectual property and use its supply chain and manufacturing capabilities in North America for future products.
Magic Leap's CEO Peggy Johnson also confirmed back in 2021, following the launch of Magic Leap's second-generation AR glasses, that the company was receiving enthusiasm for applying its in-house AR tech inside consumer devices. "We have received several requests to license our technology and will actively pursue these opportunities if they enhance our position," Johnson wrote in a blog post. Meta's interest in Magic Leap's AR expertise and resources comes right at the 11th hour of a potential industry disruption heralded by Apple.
The Tim Cook-led company is reportedly prepping the launch of its first AR/VR headset, supposedly under the Reality branding, at its World Wide Developers Conference (WWDC) in June. Apple's headset is said to be the most advanced to hit the market so far, with industry insiders claiming that it would revolutionize the segment where Meta is dreaming of its own metaverse. The Mark Zuckerberg-led company is currently the leader in the XR segment, thanks to its Quest (formerly Oculus) series of hardware, but it hasn't really come close to achieving Zuckerberg's lofty ideas.
Magic Leap could save Zuckerberg's metaverse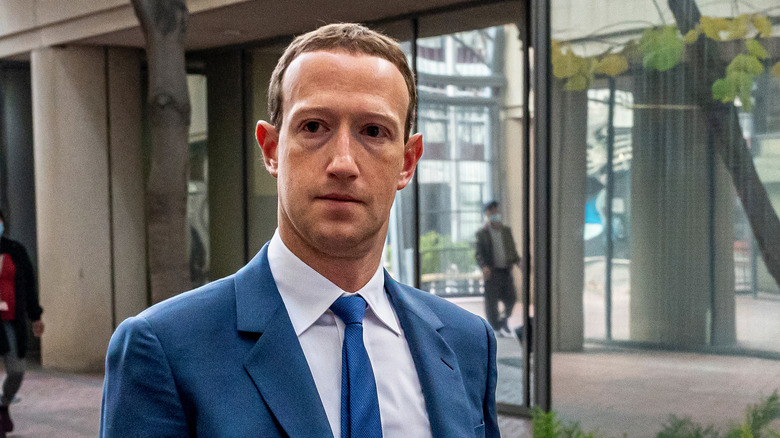 Bloomberg/Getty Images
So far, Meta hasn't managed to build a killer metaverse product despite burning billions of dollars into research and development. According to The Information, Meta has even stopped pitching metaverse dreams to investors. So far, Zuckerberg has pinned the company's future on metaverse success, but poor user count hasn't really helped investor concerns. Meta's metaverse goals also took a backseat as OpenAI's ChatGPT started a fiery AI race across the industry. 
It seems Meta doesn't want to be left behind, even if that means putting its metaverse ambitions aside a bit. In an interview with Nikkei Asia, the company's CTO Andrew Bosworth and product chief Chris Cox revealed that they're now spending most of their time brainstorming over AI alongside Zuckerberg. In such a perilous scenario where the consumer tech industry is on the brink of an unpredictable shift, the Magic Leap partnership could help Meta in ways more than one.
Licensing Magic Leap's AR tech may save Meta billions of dollars in product-side research and development, something that may be particularly appealing as the company is going through a "year of efficiency" and has laid off nearly 20,000 employees as a result. Plus, Magic Leap's production facilities in North America will not only save Meta the hassle of maintaining a fickle supply chain but may also save it from the geopolitical heat between the U.S. and China that is disrupting the business of key stakeholders, with the latest being Micron.